So Just What is David versus Goliath Investing?
By: Jim Pearce, Director or Research
---
Thanks for signing up for our live event scheduled for 1pm ET on Tuesday, March 27th.
Ever since we announced our plans to unveil our "David versus Goliath" investing system during our Radical Wealth Summit...
A system which guarantees investors the chance to make 10 times their money... enough to turn $10,000 into $100,000 in the next year...
We've been inundated by folks wanting to know:
Just what is "David versus Goliath" investing?
Well, to answer that question, I have to go back a few years when we started getting requests from people who were interested in pursuing a more lucrative form of investing.
These people mentioned they've already been taking our recommendations and riding them to stellar profits...
Like the 142% return they earned with our Novartis recommendation...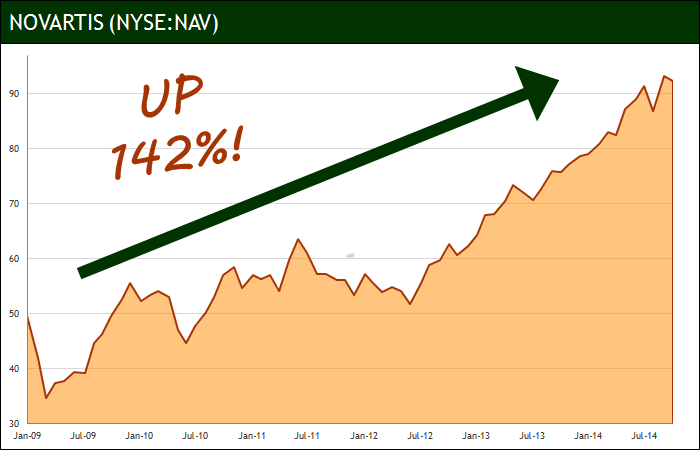 And the 165% total return from oil and gas company EOG Resources...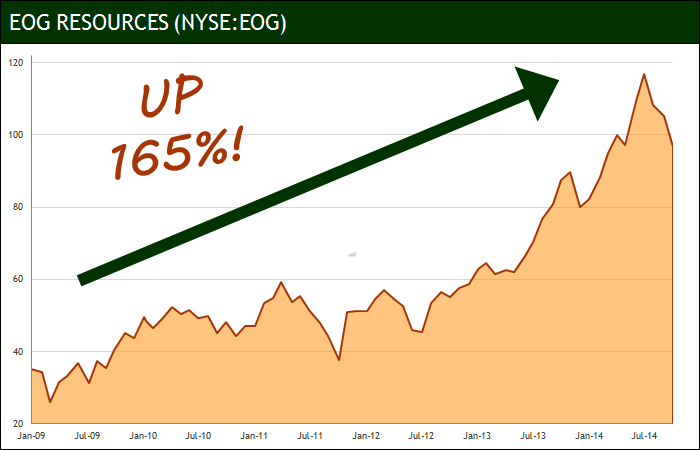 Or the 133% they bagged when they followed our Xcel Energy recommendation...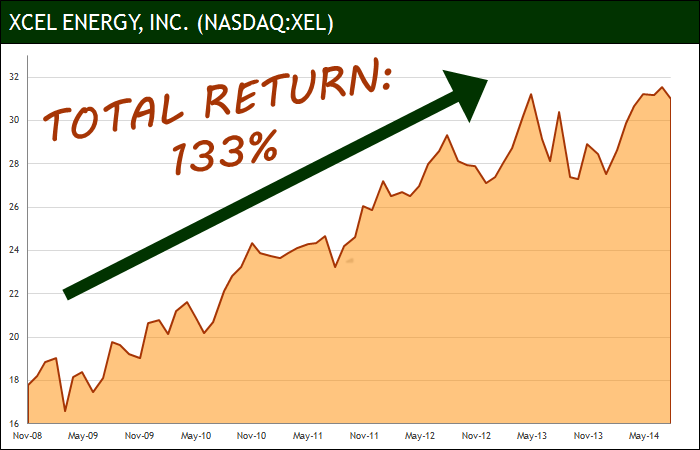 Not to mention the astounding 221% total return our subscribers racked up with our Bristol-Myers Squibb trade...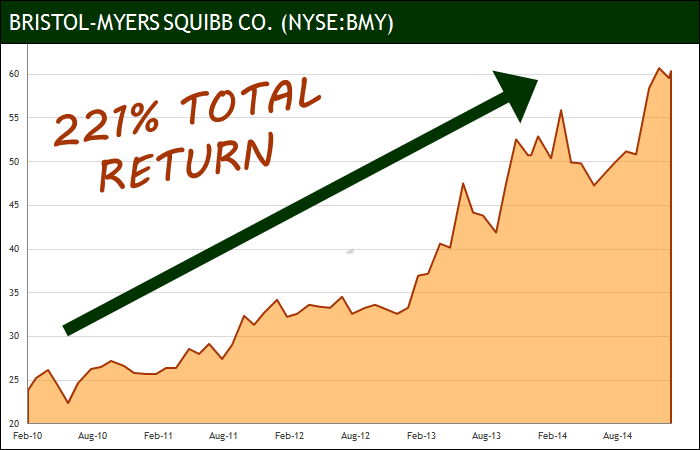 But as great as these trades were, these folks were telling us they wanted something even better.
They wanted a way they could achieve outsized profits. We're talking about well beyond triple digit gains.
They wanted to multiply their money by ten... fifteen... even twenty times or more...
They wanted gains of 1,000% or higher.
Plus, they wanted to do it A LOT QUICKER. Not over 4 or 5 or 6 years... but in one or two years MAXIMUM.
In essence, they wanted a way to achieve radical wealth.
And they wanted to know if we could help them do it.
Get ready to kick it up a notch with
MEGA returns like these...
Well, I'm happy to report that after two years of painstaking research, my Radical Wealth team and I have hit pay dirt.
Our David vs. Goliath system helps us pinpoint a virtual treasure-trove of stocks on the cusp of 1,000% or more gains.
It helps us accurately predict which companies are most likely to make huge share price leaps... long before it happens.
With our system, we're always on the lookout for the "David" companies.
A lot of folks would call them underdogs. But we see them differently. That's because they're disruptive.. nimble... and absolutely primed for quick, spectacular returns.
Companies like...
Kemet Corporation... which earned investors an astounding 1,988% gain. That's almost 20 times your money in just 18 months.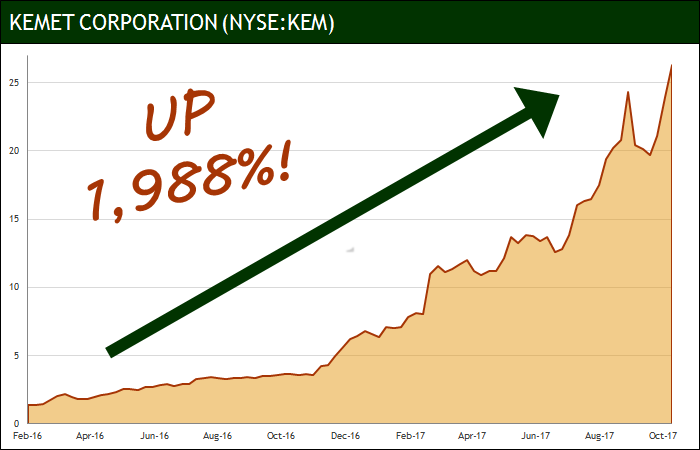 Heska Corporation, which soared 1,615%... most of the increase occurring in just one year.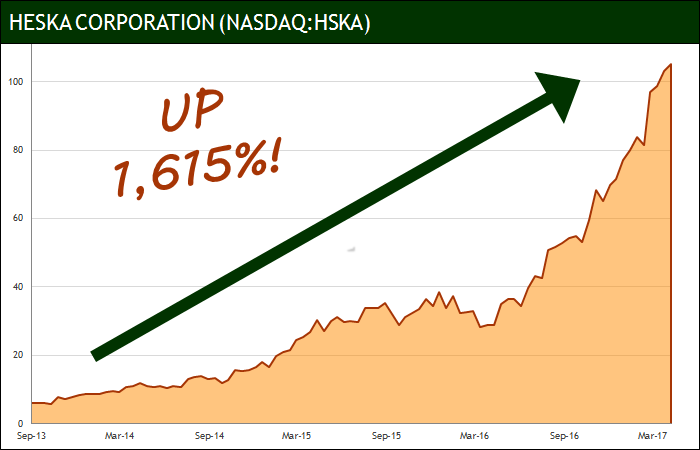 And TAL Education Group — a company primed for an extraordinary breakout.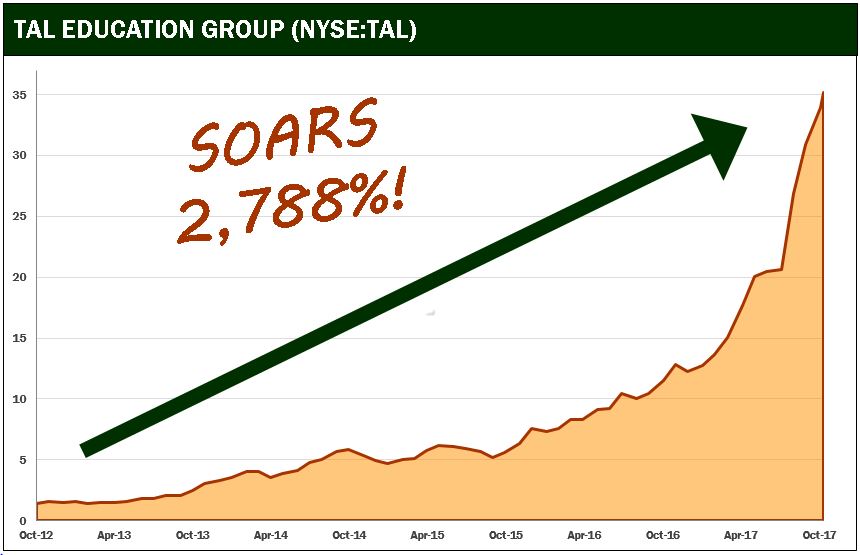 In just a few short years, TAL shot up 2,788%... turning every $10,000 invested into over a quarter million dollars.
Now is the time for you to get started
on consistent 10-fold winners...
During the Radical Wealth Summit, we'll introduce you to dozens of these "Davids" of the marketplace.
This unique niche of investments has consistently trounced government bonds, T-Bills and just about every major asset class... for over 91-years and counting.
But for the individual investor it gets even better.
That's because in many cases these lucrative investments are only available to the small investor.
Meaning the big hedge funds and mutual funds CAN'T trade them.
But YOU can.
Now I know this might sound a little confusing... and hopefully a lot intriguing.
You probably have questions.
As much as I'd like to dive into it right here and now...
I'll do a much better job if I can show you details like these during the live webinar:
I'll reveal the four indicators our team uses to identify those companies on the cusp of 1,000% gains.

I'll take you step-by-step explaining how one underdog company soared from $15 a share to $402 in just a few years.

You'll hear about the "David" tech company which became the "object of desire" of two competing Goliaths. Enough to skyrocket this rebel from $5 a share all the way to $224.

Plus, you'll learn about one scrappy retailer who literally clawed its way back from the dead to post a jaw-dropping 22,809% gain. (Yep, we have the stock chart to prove it!)
While you'll need to wait to hear all the details, there is something I can tell you right now...
In a world where it often seems like everything is stacked against the little guy...
This is the best wealth opportunity I know of that gives the everyday investor a HUGE advantage over Wall Street's Fat Cats.
It literally puts YOU in the driver's seat.
So, to find out how you could achieve ten-fold gains...
Enough to turn every $1,000 into $10,000...
And $10,000 into $100,000...
Please tune in to our Radical Wealth Summit broadcast on Tuesday, March 27th at 1 p.m. ET. (www.investingsummit.com)
Add to Calendar
03/27/2018 01:00 PM
03/27/2018 02:00 PM
America/New_York
The Radical Wealth Summit
www.investingsummit.com
In this exclusive webinar, you'll hear from the Director of Research at Investing Daily, Jim Pearce, as he discloses the 4 easy steps to his little-known (but insanely profitable) investing strategy.