A Wealth-Building Event I'm Thrilled
To Be A Part Of...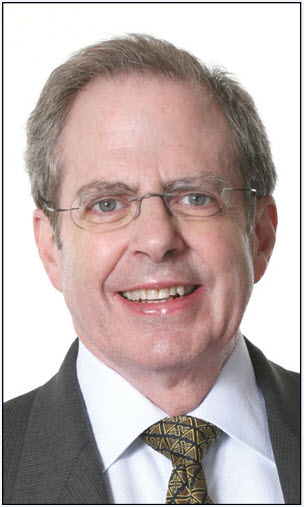 When Jim Pearce, Director of Research at Investing Daily, asked me to join his Radical Wealth team, I didn't hesitate for a minute.
That's because what he was proposing to do was something so audacious... so unheard of in the investing community...
With the potential to help the average investor achieve extreme wealth with just small amounts of money...
I knew I had to be a part of it.
You see, Jim decided to assemble not one... or two... or even three top-notch investment experts to be on his team.
Counting me, Jim has recruited eight financial gurus — each one an authority in their own field of investing — to work on the Radical Wealth team.
Why so many experts?
Well, Jim knew he'd have to assemble an "A-Team" of professionals if he was to accomplish this Herculean task:
Create a safe and predictable investing system that would allow any investor the chance to make 10 times their money... enough to turn $10,000 into $100,000... in only one year.
Of course, one of the biggest draws for me working on this team was knowing that I'd be working side-by-side with some of the most successful and brightest people in the industry.
Two of these names you might already be familiar with...
Jim Fink has become a legend with his fast-paced trades that hit their target so accurately... he's like a gunslinger from the Old West.
In the last year alone, he's racked up 31 triple-digit winners.
Here's just a partial sampling of his quick-draw plays:
Regeneron Pharmaceuticals... up 138%

Goodyear Tire... up 100%

PepsiCo... up 118%

CarMax... up 122%

Anadarko Petroleum... up 119%

eBay... up 130%
During the webinar, we'll show you proof of Jim's track record listing 1,708% in total gains.
And Linda McDonough is no stranger either to racking up quick profits for her followers.
In the past 20 months, Linda has delivered gains of 1,358%...
That's good enough to grow $10,000 into $145,800.
And it's thanks to double and triple-digit winners like these:
V.F. Corp... up 79.6% in 19 days

Mueller Water... up 82% in 5 days

Supreme Industries... up 250% in one month

The Chemours Company... up 142% in 3 days

Acuity Brands... up 326% in 9 days
So, here's the big question you'd probably like answered: Was Jim Pearce successful in his mission? Was his team of experts able to unlock the system for finding consistent 10-bagger winners?
I wish I could answer that question now. But there isn't room to do it justice here.
You really need to see for yourself all the research Jim and the team have gathered on a unique niche of stocks on the cusp of ten-fold gains.
And you'll only be able to do that when you attend the Radical Wealth Summit on Tuesday, March 27th at 1pm ET. (www.investingsummit.com)
So, please tune in. I promise you it'll be worth your while.