How To Make 5,000% Total Profits
In The Next 12 Months
Hi, Jeff Little here.
I'm so excited you'll be joining us for the Velocity Profits Summit.
We're going to show you how Jim Fink uses his proprietary system to pinpoint stock movements as small as 1% before they happen…
And then turns that advanced knowledge into trades which statistically guarantee you can multiply these tiny moves into gains of 108%, 118%, 122%, 127%, 138%, and even 163%.
In as little as three days.
Jim's system is so precise…
And zeroes in on opportunities like this so frequently…
I'm guaranteeing anyone who uses it will have the opportunity to walk away with total gains of 5,000%. In the next 12 months.
That could create a life-changing amount of money for most people.
And I understand it may sound like wishful thinking on my part.
But I assure you, nothing could be further from the truth.
Jim Fink used this system to generate a personal fortune in excess of $5 million before coming to work for Investing Daily.
And he's leveraged the advanced knowledge it provides to deliver cumulative gains of 30,231% to a small group of our investors since November 2015…
Including a current five-year streak where's he handed them 27,670% profits…
Without a single loss.
Results like that have allowed some people who follow his work to live life on their own terms.
Terry P. recently told me he and his wife are building a home in Santa Fe, New Mexico with the money they've made from Jim's trades.
"Just to let you know, my wife and I are building a new home in Santa Fe, NM. A large part of the money for the home has come from my trading profits…
Steve S. let me know he makes money so consistently following Jim's lead, he's going to hang up his hat and retire early.
"Finally, my goal is within the reach and I am planning to achieve early retirement sometime next year by replacing my current income with money I generate from your recommendations (yes, it is that reliable and consistent)."
And Paul from Framingham, Massachusetts let me know he's not worried one bit about running out of retirement cash now that he has access to the trades this beginner-friendly system generates.
"My former employer recently trimmed my retirement benefits, but I'm not worried… I'm very close to achieving $100,000 in profits from a modest beginning account size. [Your program] definitely super-charged my retirement accounts."
I've spent my entire career following the world's top investors…
And I've seen my share of flashes in the pan.
But Jim's system, which he calls the Velocity Profit Multiplier, is the real deal…
Because it gives you the opportunity to rake in 100% gains from small 4.8% share price moves like this one by Take Two Interactive…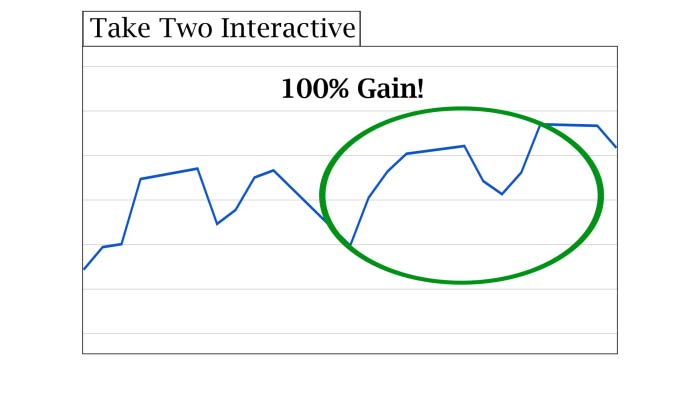 You can turn virtually imperceptible .5% moves like this one by PepsiCo…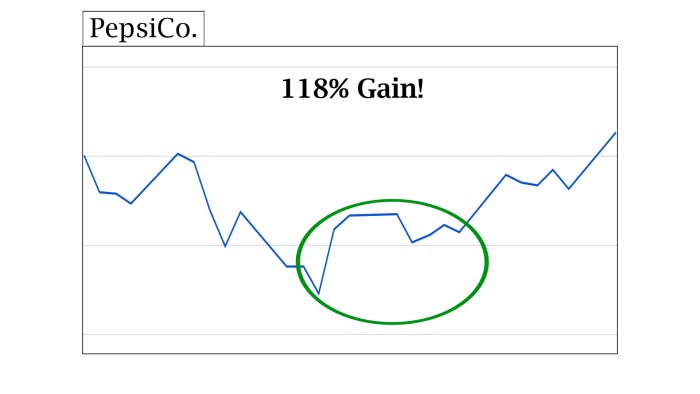 Into 118% profits…
And you can multiply a 3.4% movement like this one by Regeneron...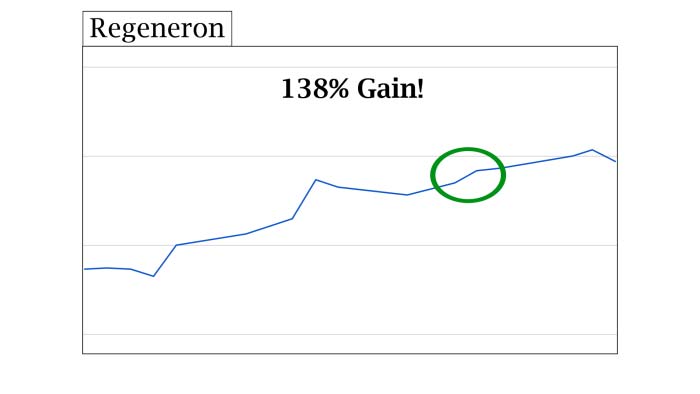 Into a 138% winner. In only 72 hours.
I'm going to stop. But not because I've run out of examples.
The list of triple-digit winners goes on for 174 more!
And that doesn't include the 299 double-digit winners either.
Jim is going to share many of them with you, including how his Profit Multiplier finds them, during the Velocity Profits Summit.
I know for a fact Jim is definitely excited about the Summit.
And it's hard to blame him.
He's spent over 20 years testing and perfecting this system.
So now that he's proven conclusively – beyond a shadow of a doubt – that it works…
And works better than any other system I've ever come across….
It's only natural for him to want to show it off.
In the meantime…
Be sure to check out the additional articles we've put together to help you gear up for the event.
Jim and I reveal more details about his system….
The special trades he makes…
And how they can help you rake in the kind of profits you've never seen before.
That way you're up to speed and completely prepared to walk away with total profits of up to 5,000% in the next 12 months.  
See you soon,
Jeff Little
Publisher
Investing Daily