This Is One Of The Most Powerful Stock Patterns In Existence
Dear Fellow Investor,
One of the most powerful patterns my Velocity Profit Multiplier pinpoints is the "double-barrel" one in the Amgen chart below…
There's no mystery why I named it that.
See where these two lines run parallel inside the circle?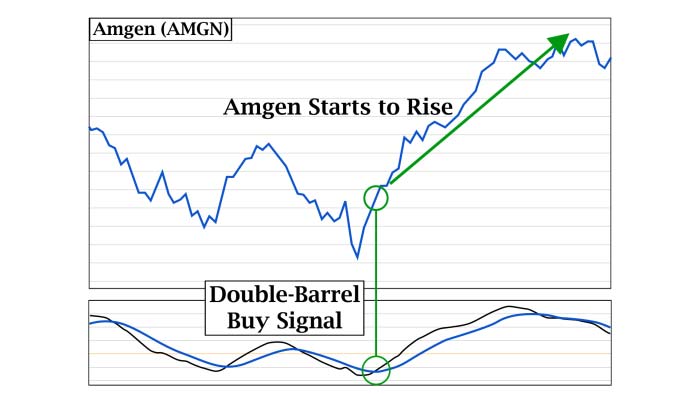 It looks just like an old double-barrel shotgun.
And every time this pattern shows up, it practically guarantees a stock's share price is going to move.  
Now, in the case of Amgen, if you had access to the advanced knowledge my system provides… you could have gone out and picked up shares for $162 when the "double-barrel" appeared…
Then sold them for $165 just three days later.
That quick move would have netted you $98 on a $5,000 stake.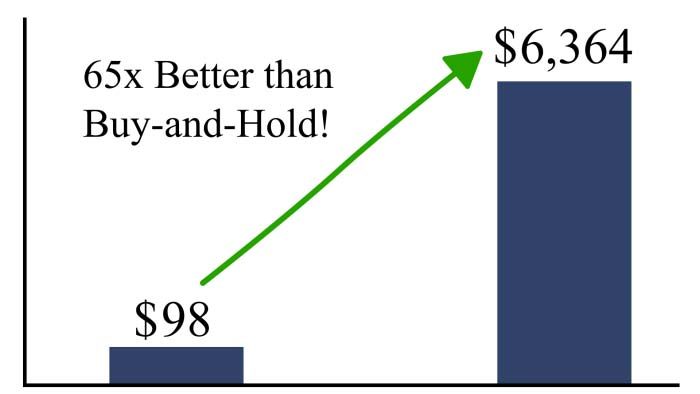 But it pales in comparison to what you could have made if you put the same $5,000 into the 7-minute trade I sent out…
Because it would have allowed you to walk away with $6,300 in pure profit.
That's almost 65 times better than buying shares.
On the same stock. In the exact same amount of time.
And it's all thanks to my Profit Multiplier.
Using this system offers you such a profound performance advantage…
Even if you only invested $500 in this trade, you would have made 6x more than the buy-and-hold crowd did by risking $5,000.
Heck, you would have made 3x more by only risking $250!
I'm sure I'm not the only one who really likes the idea of having to risk substantially less to make life-changing amounts of cash.
Better still, it's all possible from reading two-sentences of instructions I send out…
Then executing them in your online account.
Heck, I make it so simple you can even call your broker and the read the instructions to him word for word.
He'll know exactly what to do.
And in return for the 7-minutes (or less) that it takes to do that…
You'll be setting yourself up to see gains of:
122% on CarMax in 3 days
108% on Netflix in 3 days
118% on PepsiCo in 10 days
127% on Amgen in 3 days
138% on Regeneron in 3 days
…and other big winners that delivered total profits of 30,231% to my readers in only six years.
Your chance to join them is only days away!
We'll show you how on November 16th at 1 p.m. ET sharp.
We have a few surprises lined up for you that day too…
Including a special gift from myself…
And the details on Jeff's promise that when you use my Velocity Profit Multiplier, you'll have the opportunity to walk away with total gains of 5,000%...
In the next 12 months.
In the meantime, stay tuned for more articles from us in the coming days.
And if you haven't had the opportunity to do so yet, be sure to check out the ones we've already posted too.

They're a fantastic way to make sure you get the most from our time together on Tuesday.
See you on the 16th!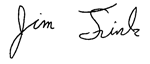 Jim Fink
Founder
Velocity Profits Summit