How I Doubled My Readers Money Thanks To This 17th Century "Law"
Dear Fellow Investor,
I've covered how my Velocity Profit Multiplier finds winners thanks to the appearance of the double-barrel pattern…
Or from stocks that move in the same direction at the same time of year… year after year.
But sometimes my Multiplier hits on another pattern…
Stocks that are already moving in the right direction with nothing standing in their way from going even higher.
Take Garmin for example.
Recently, shares had climbed 13% in three months to a shade over $56…
And most people who looked at this three-month chart were probably thinking it was time to get out before it went down…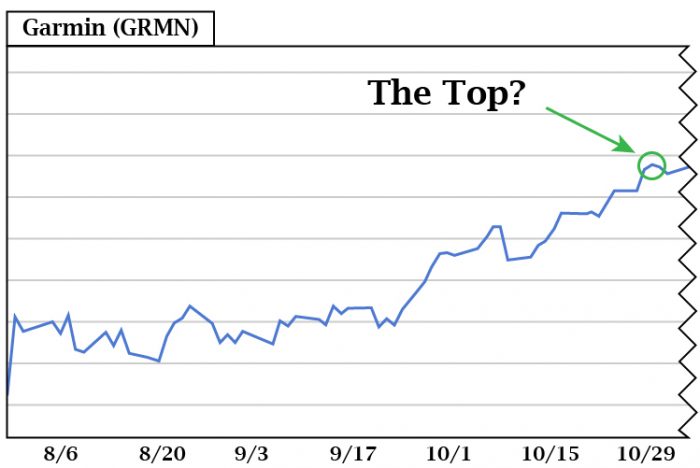 But they would have been wrong.
Because Garmin just kept going up!
Sir Isaac Newton coined this phenomenon "momentum" way back in 1687.
And the gist of it is that an object in motion stays in motion until acted upon by an outside force.
It holds true for stocks as well.
At the time, there simply wasn't anything holding Garmin back. There was no force present to stop it.
So it simply kept going up.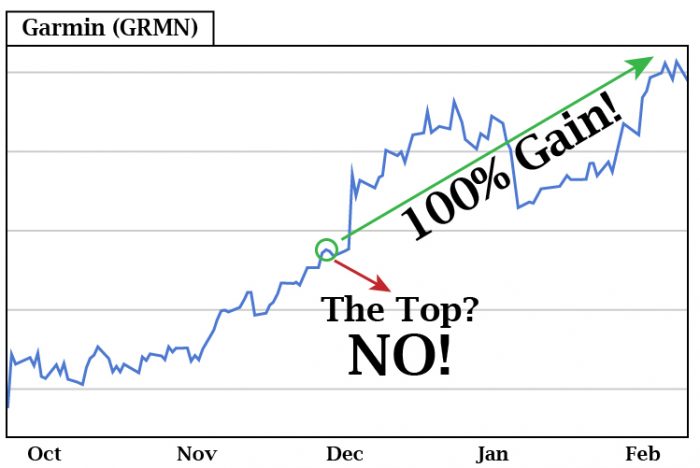 That's why I put a formula which measures momentum into my Profit Multiplier…
So that you never miss an opportunity like this.
In Garmin's case, that advanced knowledge paid off in spades…
Because readers who followed my lead were able to ride this wave of momentum to a 100% winner.
And here's the thing… my Multiplier turns up opportunities like this all the time.
Anyone looking at Amazon's chart not long ago may have thought it had finally run out of steam…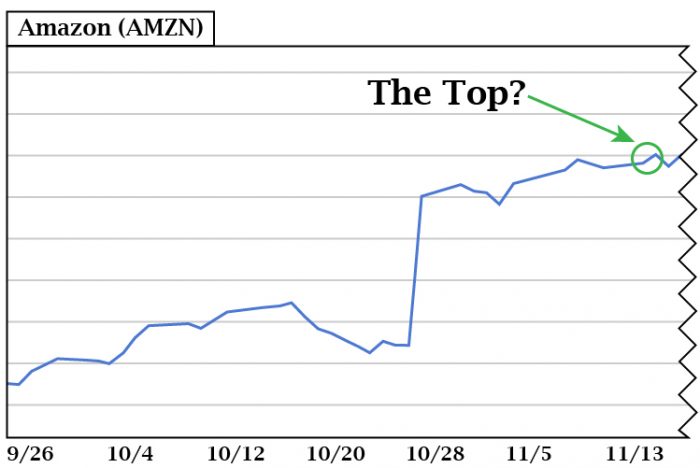 But they would have been wrong. Again.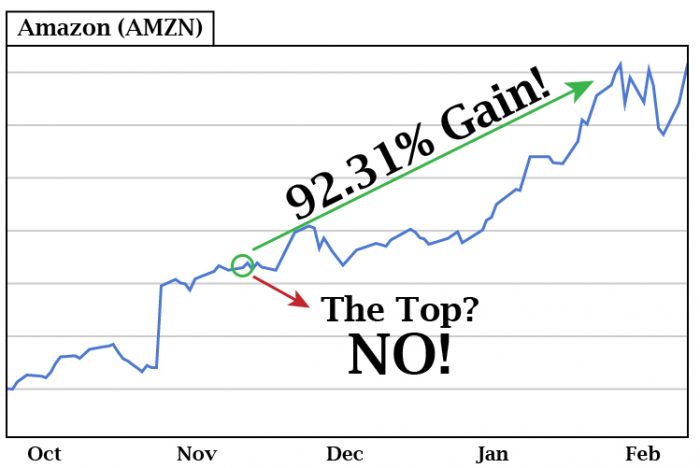 There was nothing that could slow down the online retailer's share price from marching higher.
And as you can see that's exactly what it did.
This didn't come as a surprise to the folks who follow my recommendations…
Because they rode the move to a 92.31% profit.
A gain like that is enough to multiply $500 into $962…
$1,000 into $1,923…
And $2,500 into $4,808.
That's what makes my system so valuable…
It isn't vulnerable to opinions. Or fear.
I mean think about it.
Without the Profit Multiplier, it would have been very easy to look at either of the charts I just showed you and do the wrong thing.
But that won't happen after you tune into the Velocity Profits Summit and take Jeff up on his outrageous guarantee that using my program will give you the opportunity to walk away with 5,000% total profits in the next 12 months.
We're putting the finishing touches on the presentation now…
And I have to admit, it's shaping up to be far better than I ever imagined.
I hope you're excited.
Be sure to check out the home page for a look at yet another pattern my Multiplier uses to find triple-digit winners over and over again.
See you at the Summit!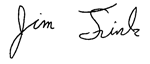 Jim Fink
Founder
Velocity Profits Summit