How To Beat The "Insiders" At Their Own Game For 317% In Only 6 Days
Dear Fellow Investor,
In this article, I wanted to cover something a little controversial… and profitable.
You see, not long ago, I noticed that the social media giant, Twitter, was in a severe downtrend.
And I knew from experience that most people were probably thinking it would keep going down.
So I looked at a special site I have access to which tracks how many investors are betting for a stock…
And how many are betting against it.
And true to form, there was a very lopsided volume in the bearish bets that Twitter would fall.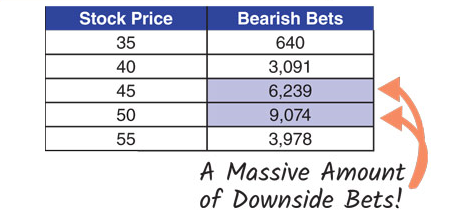 But I knew something most of these people didn't.
You see, Wall Street market makers manipulate the market to crush the largest amount of investors betting on a move.
It doesn't matter if it's up or down.
So they try to move a stock's price around to suit their needs.
Look, I know that may not sound fair. But it's the truth.
They call this theory "Maximum Pain."
And academic studies like the one by Dr. Neil Pearson from the University of Illinois conclude it plays a role in stock price movements.
He wrote:
"A final possible explanation is that investors with written options intentionally manipulate the underlying stock price at expiration so that the options finish at-the-money (ATM) or just out-of-the-money (OTM) and consequently are not exercised."
I know that may sound like gibberish to you right now.
But I promise you, it will all become crystal clear.
Especially when you see the bottom line:
With that many people betting on the fall, I knew chances were very high share prices were going to do the exact opposite.
And I was right.
Six days after my Multiplier sounded the alarm… share prices jumped 12%.
Buying $5,000 of regular Twitter shares would have made you a profit of $626.
But you could have done far better just by reading my two simple sentences of instructions.
Because the same $5,000 investment would have turned into a stunning $15,850 profit.
That's over $15,000 more money — from the identical stock — in the exact same amount of time.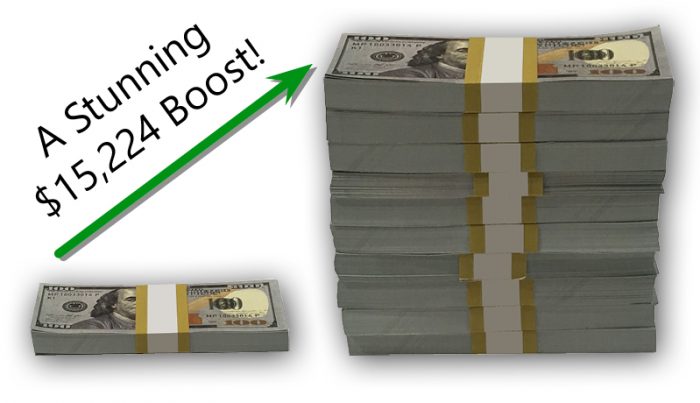 My Velocity Profit Multiplier is so powerful that even a $250 investment made using its instructions would have netted you more than buying $5,000 of regular shares.
It's always finding new opportunities, too.
In fact, it just hit on one that could hand you a 150% winner. In a matter of days.
And I'm going to reveal its details during the Summit.
We have a lot planned for you there, including:
The full story on all 5 of the patterns my Profit Multiplier uses to find these massive triple-digit winners…
A chance to look over my shoulder as I make a real trade
The chance to take Jeff up on his guarantee that when you use my system, you'll have the opportunity to rake in total gains of 5,000% in the next 12 months
See you there!
Regards,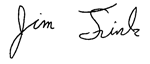 Jim Fink
Founder
Velocity Profits Summit