Get Immediate Access to
Income Millionaire
Congratulations!
You're one of the 1,000 Investing Daily readers who will have the opportunity to generate $1,000,000 in retirement income. GUARANTEED.
Because when you complete the short, secure form below…
You'll get immediate access to Jim Pearce's Income Millionaire advisory where you'll have the chance to collect instant cash payouts of…
$396 on Citigroup
$650 on Clorox
$738 on Wal-Mart
$834 on Royal Caribbean Cruises
$910 on Verizon
$1,100 on Cisco
$1,266 on Broadcom Limited.
So many times over…
You could generate up to $12,872 each month.
Imagine making that kind of money month after month.
You could end up like some of our readers already using the technique that drives Jim's program…
"I have made in excess of $100,000…" 
– Danielle Myers, Fort Walton Beach, Florida
"I made over $40k in my first month." 
– Jeff Williams, Stillwater, Minnesota
"…I am on my way towards making over $100K by the end of this year…" 
– Kenneth Allen, Tupelo, Mississippi
"I'm very close to achieving $100,000 in profits from a modest beginning account size." 
– Terry Weigle, Mayfield, Kentucky
I think we can both agree, when you know how to consistently generate that much money year after year…
It won't take long for your haul
to hit
seven figures

.

Look, before we go any further, I want to point out the obvious.

No investing program is 100% effective…

Including this one.

But considering some folks using this technique say they win at least 9 out of every 10 trades…

I can tell you without hesitation, nothing comes close to producing results this fast. Or reliably.

And since you make this move with some of the most rock-solid companies on Wall Street…

Without laying out a nickel of your own money upfront…

It can be safer than owning their shares flat out.

Which is why this is my favorite moneymaking technique. Bar none!

Better still, when you join today you'll have Jim by your side the entire time. So…
Generating $1 million of retirement
income won't be a problem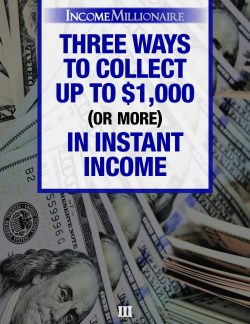 And to get you started, I'll send you his special briefing called "Three Ways to Collect Up to $1,000 (or More) in Instant Income."
Inside you'll find the step-by-step instructions on three trades you can make immediately to generate instant cash.
From wire to wire, each one should only take you a few minutes to enter into your smartphone, tablet, or laptop.
And by the time you're finished, your account will be brimming with as much as $1,000. Maybe more.
Then each Friday you'll get…
Income Millionaire Weekly Alerts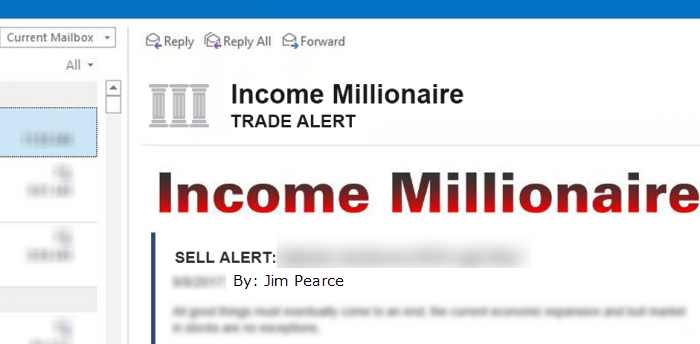 These alerts are the backbone of Jim's service.
And each one gives you everything you need to keep you on track to generate $1 million of income.
It doesn't matter whether it's a new instant cash trade which allows you to collect up to $1,230 in less than two minutes…
An opportunity to invest in a high-yield real estate venture for pennies on the dollar…
Or recapping the status of an open recommendation…
Jim makes sure you always know where you stand. And what you should do next.
You'll also get…
24/7 Access

to Jim's Private Website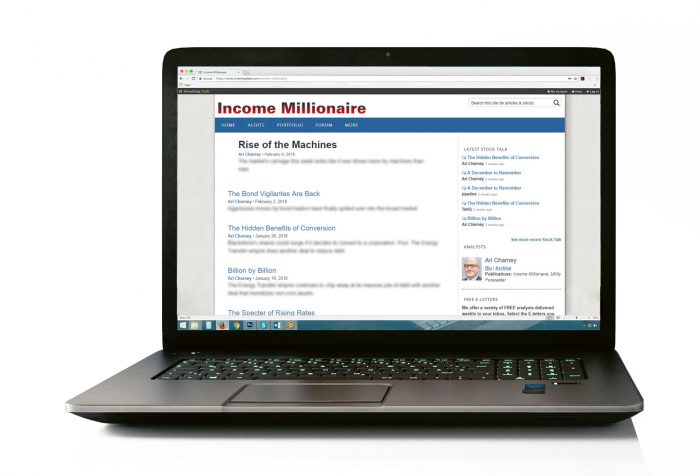 This members-only website is where you'll find every past alert, trade update, and special briefing Jim has ever released.
It's also home to the model portfolio which tracks the status of every trade open and closed trade.
Most importantly though, you'll get unlimited access to one of the most popular – and valuable – parts of your membership.
The Stock Talk message board.
This feature is unique to Income Millionaire. And one that I'm sure you'll appreciate if you ever have a question.
Because you simply log in… type in your question… And Jim will answer it. (Sorry, he can't answer if you're asking for personalized investment advice.)
The Income Millionaire Start-Up Guide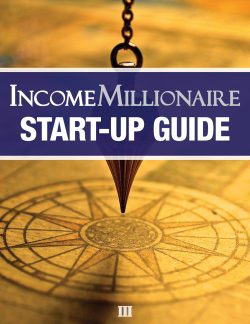 I think it's worth pointing out again that you need special clearance from your broker to use Jim's instant cash technique.
But it certainly isn't hard to get.
And to prove it to you, Jim has put together a start-up guide that walks you step-by-step through how to do it.
From wire to wire, it'll take 10 minutes. Tops.
And I don't think that's a bad deal considering it'll unlock a lifetime of income opportunities.
The Income Millionaire Accelerator
Video Series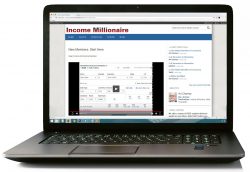 This 3-part video series will show you how to get the most from our Income Millionaire service.
It gives you specific instructions on the best ways to speed up – and maximize – the results you'll get by following Jim's recommendations.
Best of all, when you join today you…
Get Access to All This


For the Rest of Your Life

We typically charge $1,995 for one year of Income Millionaire.

But today I'm flipping the script entirely.

And only letting people in who are willing to pay $2,995 for a LIFETIME membership upgrade.

The reason for that is simple.

I'm going way out on a limb by guaranteeing you can make $1,000,000 in retirement income following Jim's advice.

And while I'm 100% certain it's possible…

I'm equally positive it's not going to happen in one year… two years… or even five.

So I want to be sure the people signing up are 100% committed to generating these instant cash payouts for a lifetime.

And I don't think asking only $2,995 for a lifetime of Jim's recommendations is out of line at all.

Especially when you understand the two-year value of what you're getting is worth $3,990.

The five-year value is $9,975.

And in ten years the value would stack up to an incredible $19,950.

But once you join today, the only additional money you'll have to pay is an annual maintenance fee of just $99 per year, to cover our research, processing, and fulfillment costs. That's it!

Having said that, there are no refunds after you join.

I'm sorry it has to be that way.

But believe it or not, we've had instances where someone subscribes to a service just get the special briefing… then asks for a refund.

And it's simply not fair to everyone else.

So we've found this is the best way to keep the tire-kickers from taking one of the limited slots we've opened.

That doesn't mean you're out of luck if you join Income Millionaire then decide it isn't for you.

Because you can contact customer service and they'll issue you an electronic voucher which gets you into another Investing Daily service of your choosing.

I'm not too worried about that happening, though.

We would have never called this groundbreaking program the Income Millionaire Project if we weren't 100% convinced Jim could deliver on the name.

And I'm so sure that's exactly what he'll do…
I'm
GIVING you $1,000

to join.

Here's how it works.

As I mentioned above, the fee to join Income Millionaire today is $2,995. But I can automatically apply your $1,000 savings right now on this page, so your credit card will only be charged $1,995.

If you prefer to pay the full $2,995, please click this link. After we confirm your membership, we'll mail you a check for $1,000.

No matter which route you choose, you're getting a lifetime membership upgrade to Income Millionaire for only $1,995.

Which is the same amount some people pay for a single year!  

Why would I do that?

Because I don't want you to miss out on being a part of this project.

And I can't imagine I'll ever open the doors to it again.

I mean think about it, I'm guaranteeing you'll have the opportunity to generate $1,000,000 in retirement income.

Plus, to make sure you can do it at your own pace, I'm giving you a lifetime membership upgrade to Income Millionaire.

The $1,000 discount is my gentle way of giving you a nudge in the right direction!
You Need to
Act Now
I can only let 1,000 people take part in the Income Millionaire Project.
I wish it could be more.
But when I'm done handing out $1,000 to every person who joins…
I'll have spent $1,000,000 of my company's money kickstarting this project.
So I simply can't afford to let more folks in than that.
Especially since I'm letting you join for a lifetime.
For the same price most people pay to join for a single year.
Remember, within minutes of joining you'll get the simple instructions for three trades which allow you to collect up to $1,000.
EACH.
Then about once a week, Jim will send you an email (or text) alert detailing another instant cash opportunity that lets you make $325… $660… $830… $1,230… maybe even more.
Think about that for a moment…
When you act now, you'll be setting yourself up for a lifetime of instant income deposits.
Cash you can start collecting – and more importantly, using – as early as tomorrow.
To get started, simply complete the secure form below.
To making $1 million,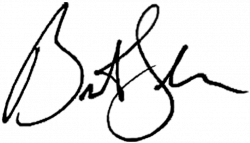 Brenton Flynn
Publisher
Investing Daily
When you pay $1,995 for a lifetime membership upgrade to Income Millionaire today, you'll receive all of the benefits listed above. It also means you understand this is a non-refundable purchase. In order to maintain your membership beyond the first year of service, you will only need to pay an annual maintenance fee of $99. For your convenience, each year on your anniversary, we will automatically charge your credit card this maintenance fee.