Secure Order Form
Get Ready… Your First Payment from Wall Street Is Coming This Thursday
Fellow Investor,
Imagine someone came to you and guaranteed an investment that:
Gives you upfront payments of $1,150… $1,500… even as much as $2,950 or more every single week…
Costs about 1/10th the amount of regular stocks, and…
Ends up profitable 94% of the time…
Would you be interested?
Of course!
That's exactly what I'm offering you today.
The winning "I.V.L." investment strategy behind Options for Income is the most straightforward way to build a fortune, and thousands of regular investors are already using it to collect up-front payments every single week.
Now you can achieve the financial independence you've been looking for by using it for yourself.
Follow My Lead—I've Been Investing
Like This For 30 Years…
As I told you just a moment ago, I built a $5.3 million fortune using this simple options trading approach.
I was actually one of the very first traders to make money like this online.
Even now, it's hard for me to believe how much money I was able to accumulate using this method!
To give you an idea of how things will look when you get started, here are some of the winning trades we've made recently:
$2,450

on an S&P 500 ETF trade

$1,150

on a Lab Corp of America trade

$2,950

on a Waters Corp. trade

$1,200

on a Baxter International trade

$860

on a Cognex trade

$1,550

on a UPS trade

$1,450

on a Berkshire Hathaway trade

$2,070

on a Casey's General Stores trade

$1,500

on an Apple trade

$1,950

on a Trade Desk trade

$1,600

on an Expedia trade

$1,200

on a Merck trade

$1,400

on a Clorox trade

$1,250

on an American Tower trade

$1,400

on an Activision-Blizzard trade

$1,650

on an RH trade

$2,250

on a ServiceNow trade

$2,500

on a UnitedHealth Group trade

$1,200

on a First Solar trade

$1,400

on a Salesforce trade

$2,000

on an Amazon trade

$1,100

on a CSX trade

$1,600

on a McDonald's trade

$1,550

on a T-Mobile trade

$1,100

on a Total System Services trade

$1,350

on an Alexion Pharmaceuticals trade

$1,150

on a Tempur Sealy trade

$1,100

on an Ecolab trade

$1,400

on a Union Pacific trade

$1,400

on an Intuit trade

$1,250

on a Pepsi trade

$1,250

on a Microsoft trade

$1,350

on an Estee Lauder trade

$1,200

on a Constellation Brands trade

$1,100

on a Costco trade

$1,350

on a T. Rowe Price trade

$1,050

on a Moody's Corp. trade
There's a reason we've been able to win so consistently…
Introducing Your New Secret Weapon
I use a highly refined "seasonality" formula to maximize the accuracy of these options trades.
If a stock has gone up 9 times out of 10 during a similar time of year, under similar circumstances, then it's probably going to do the same thing again.
That's why I'm on the hunt for stocks that have a 90% likelihood of going up in a specific seasonal time frame… it helps to make every options trade we make into a sure-­fire winner.
And remember, we're not worried about how much the stock might rise, since we can make money regardless of how much the stock moves!
That way, you can make profitable trades on the same stock again and again. Take a look at some of the gains we've made on the same stock recently…
$1,250

— Procter & Gamble

$1,050

— Procter & Gamble

$1,200

— Procter & Gamble

$1,000

— Procter & Gamble

$1,550

— Procter & Gamble

$1,450

— Procter & Gamble

$1,500

— Procter & Gamble

$2,400

— Laboratory Corp

$1,900

— Laboratory Corp

$1,000

— Laboratory Corp

$2,300

— Amazon

$2,100

— Amazon

$2,250

— Amazon

$1,000

— Amazon

$1,000

— Amazon

$2,050

— V.F. Corp

$1,700

— V.F. Corp

$1,850

— V.F. Corp

$2,050

— V.F. Corp

$1,100

— V.F. Corp
"The best money I've ever invested…"
When you join Options for Income, you become part of an elite community of self­-directed investors with a shared goal of generating life­-changing income.
Most of the people in this community were complete options novices at first. So if you're feeling a little apprehensive because this is new to you, don't be.
Remember, many of these people are now making more than $100,000 per year using this approach.
"I have an 82% win rate. 49 wins out of 60. I am ahead $24,000 this year."
–John D.
"I usually buy several of the recommended trades, 5 to 10 options per trades. Over the past 2 years, I have earned about $40K per year."
—Garrett L.
"65 to 70% winners. Close to $1400.00 to $1800.00 week. Great!"
–Lyle F.
"I started following Jim in February 2017 (it has been great: 142 closed positions $187,000 profit. THANK YOU JIM!"
–Jack B.
"Joining Jim's service is, quite frankly, one my life's best decisions… Give it a try! It's worth your time."
–Kevin C.
Join Options for Income Today
Here's what you'll get when you join Options for Income:
HAND­-PICKED OPTIONS TRADES EVERY SINGLE THURSDAY—that include easy­-to-­read instructions and ready­-to-­go profitability. Your first trade will arrive first-­thing this Thursday
24/7 ACCESS TO MY OPTIONS FOR INCOME WEBSITE—with timely articles, regular updates on market conditions, and a portfolio that contains all active, open, and closed trades so you're always in the know
YOUR OWN PROFILE ON MY OPTIONS FOR INCOME MESSAGE BOARD—ask me any question you like and I'll respond promptly

MY SIX-PART VIDEO TRAINING SERIES

—I'll walk you step-­by-­step through the basics of options trading. You can literally look over my shoulder and learn my technique as I sit at my trading desk and explain everything
And An Exclusive Bonus…

PASSWORD-­PROTECTED ACCESS TO MY "10­-YEAR SEASONALITY NAVIGATOR" SOFTWARE TOOL

—there's no other income tool that's this powerful and profitable.
But there isn't much time left for you to get in on the action…
You Have Until 11:59 pm on Wednesday
to Join Options for Income…
I'm already working on a trade for this Thursday morning—the trade has near­-perfect seasonality and can deliver up­front income of at least $1,100. Probably more.
I'll report the exact details in my trade instructions.
But in order to get this trade in your email inbox on time, you need to complete your order by 11:59 pm on Wednesday night.
I limit membership to protect the integrity of each trade we make.
I don't want you to ever have to compete with other investors to get your trades filled. That's why I've had to put a hard limit on how many new members we let in.
The good news is that we have 200 open spots right now…
But these spots are going fast, and all new orders must be complete by 11:59 pm ET on Wednesday.
Let Me Make This Easy—
Here's How You Can Pay NOTHING
to Join Options for Income
Now, the standard price for Members-Only access to Options for Income is $3,000.
Given all of the exclusive features you receive, that's an outstanding bargain. You could have covered that membership cost many times just from a few trades I've closed out in recent months!
New subscribers will happily pay that price for years to come.
But today, I'm going to offer you a better deal…
(I had to BEG my publisher to allow new members to come in at this rock-bottom price!)
Because I don't want you to pay a dime for my service.
So here's what I'm going to do…
I'm going to start by cutting my membership price well below our $3,000 standard rate.
To make this an easy decision for you today, I've dropped the price to just $1,950. That's a savings of $1,050!
It's also safely below the average amount you can earn every week, so you should be able to cover the cost of membership after your first trade.
This way your membership in Options for Income pays for itself almost immediately.
Having said that there are no refunds after you join.
I'm sorry it has to be that way. But we simply can't afford to waste one of the precious few membership slots we've opened up on someone who's not committed to following my winning system.
Remember you'll be receiving your first Options for Income trade alert first thing on Thursday morning, and it could result in an immediate deposit of up to $2,000 into your account.
But there's more…
I want you to be successful for the long­-term with my service.
Which is why I've convinced my publisher to extend a 365-­day "peace ­of ­mind" guarantee.
That way it will be impossible for you to have any regrets about your performance in the year ahead…
You'll Have the Chance to Get
AT LEAST 88 Payouts from Wall Street—
Or I Work
for Free
While it's true I can't promise you a "sure thing" on every trade we make, I have overwhelming statistical probability on my side…
The hard numbers say I can deliver a successful outcome on 94% of my closed trades, like I did over the past eight years.
Including a current win streak where I've closed out 42 winners out of 42 recommendations!
So any losing trades you encounter won't chip away much from the mountain of income you've already earned.
That's why it's not difficult for me to promise you'll have the opportunity for at least 88 immediate deposits if you follow my instructions over the next 12 months.
If you trade 10 contracts on each of these winning trades, you could be sitting on $67,700 in profits over the next year.
Heck, even if you did the bare minimum and only trade a single contract on each trade, that's still $6,770—far more than the cost of membership!
If for some reason I haven't given you those 88 opportunities, simply call my customer service team and I'll extend your membership for another year free of charge.
My team is based right here in America and is at your service to politely answer any questions or make any adjustments you'd like to your Membership.
I hope by now you see why this is such an easy decision.
Are You Ready to Get Your First "Paycheck"
This Thursday?
Please remember…
We're only opening up membership for a few short days.
Our members are so loyal that slots open don't open up often—that's why there are only 200 available right now.
This is your chance to earn up­front income every week using my Options for Income service. All you have to do is fill out the short order form below to get started.
Or, if you'd prefer to speak with someone over the phone, call our dedicated customer service team at (800) 543-2051 between 8:30 a.m. and 6 p.m., Monday through Friday, Eastern Time.
To Your Investing Success,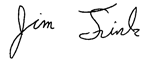 Jim Fink
Founder and Editor, Options for Income
Copyright © 2022 Investing Daily, a division of Capitol Information Group, Inc. In order to ensure that you are utilizing the provided information and products appropriately, please review Investing Daily's' terms and conditions and privacy policy pages.