Welcome to the Radical Wealth Alliance!

Fellow Investor: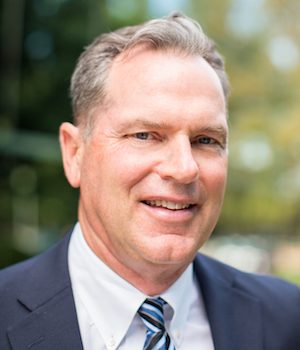 Jim Pearce here, Chief Investment Strategist for Radical Wealth Alliance…
And I want to congratulate you!
You're about to join the hundreds of readers who have the chance to make ten-times their money…
Enough to turn every $1,000 into $10,000…
And every $10,000 into a windfall $100,000… all in the next year. GUARANTEED.
By joining Radical Wealth Alliance today, you'll be joining me and my entire team as we target small company stocks with the potential to soar 1,000% or more.
Stocks like these have shown savvy investors real returns of 2,167%… 3,958%… 1,615%… 1,455%… 1,636%… and even 4,532%.
Just a $10,000 stake in the winners above could have added $1.5 million to your trading account.
Get ready to kick it up a notch with MEGA returns…
Our breakthrough "David versus Goliath" system helps us track down dozens upon dozens of small companies on the cusp of making huge share price leaps in a short amount of time.
Companies like…
✔ Kemet Corp which soared 1,988%… in less than two years.
✔ Gravity Company which rocketed 1,644%… in about 15 months.
✔ Heska Corporation which surged 1,615%… most of the increase occurring in a year.
✔ Straight Path Communications which soared 4,532%… the majority of those gains happening in less than 6 months.
✔ And Pier 1 Imports. It went from a rock-bottom 11-cents a share all the way to $25.20. That's a mind-blowing increase of 22,809%!
With the Radical Wealth Alliance, You'll Have 8 Titans of Investing Working For YOU!
As you can imagine, it's a daunting task to put together a complete portfolio of investments on the verge of making 1,000% or more gains.
It's taken thousands of hours of painstaking research and analysis to get the job done right.
But I have a secret weapon… one that will soon be yours when you become a Radical Wealth Alliance member.
I have a whole team of world-renowned investing experts working for me.
And now, each and every one of them wants to work for YOU.
And if you need proof that these titans of investing really can bring investors multiple 1,000% winners… year after year…
Then take a look at Jim Fink's track record.
In the last year alone, he's had 31 triple-digit winners. Take a look at just a partial list of some of the explosive profits he's racked up…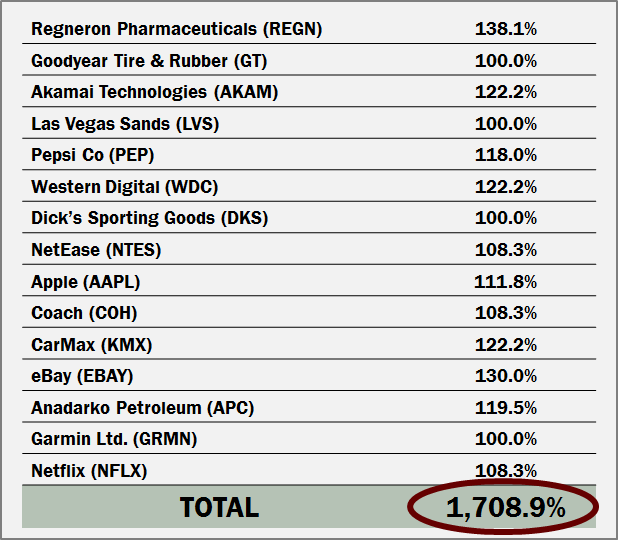 That's total gains of 1,708%.
Jim has delivered many of these gains to his followers in just days or weeks.
Imagine the profits he can deliver to Radical Wealth Alliance members when he's targeting 1,000% gains… and has months to do it.
And Dr. Stephen Leeb's track record shows he's more than capable of hitting it out of the park with his recommendations.
If you'd invested in each of these recommendations, you'd be up a total 2,014%.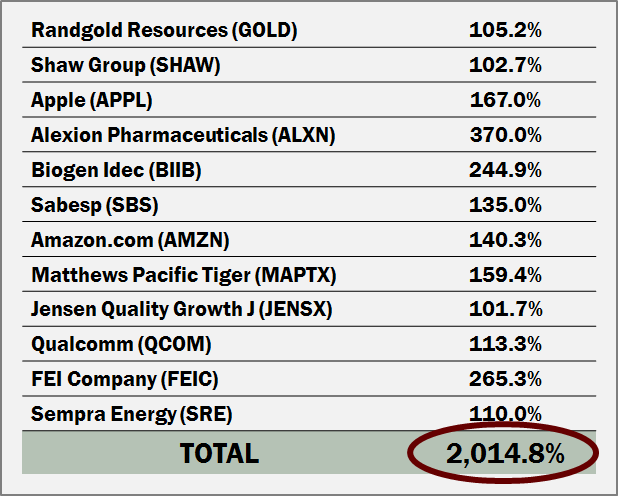 "Another phenomenal year of trading… I had $151K realized gains."
And here's even more proof that I've assembled an A-Team of professionals capable of delivering multiple 1,000% winners…
Just read what some of our current followers have to say about their experiences…
"A great big thank you for another phenomenal year of trading… As a result of your fine recommendations and your teaching, I had $151K realized gains. I feel much more secure in my retirement."
– Fred Layton, San Francisco, California
"I am happy to report my results… $71,425 profit on closed positions."
– James Cook, Scottsdale, Arizona
"I have made in excess of $100,000…"
– Danielle Myers, Fort Walton Beach, Florida
"The account where I exclusively trade… was up over $110K for a one-year return of 83%. Much better than your $25K goal when I signed on… Thanks again."
– Frank Lacy, Pasadena, California
"My annualized rate of return is a staggering 14,852.3%!!"
– Nicole Andrade, Holly Springs, North Carolina
"My profit for 2014 was $12,173… in 2015 it was $42,617… in 2016 it was $69,512… and YTD June 30, 2017 it's $106,715. Fabulous service from Jim."
–Joe Lundblade, Portland, Oregon
Here's everything you'll receive when you join the Radical Wealth Alliance today…
12 Profit Alerts a Year — Each month, we'll target a new profit opportunity.
It might be…
✔ A hot play on a natural resource stock about to strike pay dirt…
✔ Or an under-the-radar tech firm on the cusp of skyrocketing…
✔ Or a small biotech just days away from releasing a breakthrough drug…
✔ Or even a veteran company on the verge of making a ten-fold rebound.
Rest assured — whatever the trade happens to be — you'll know it's been thoroughly vetted by me and my team of experts…
To have the best potential to quickly and safely bring you 1,000% or more return on your money… enough to turn every $10,000 into $100,000.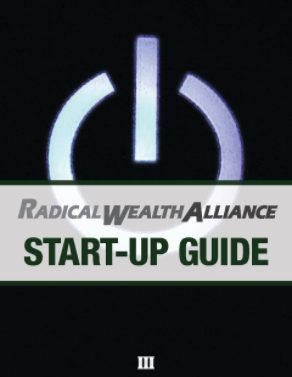 Getting Started Guide — This concise guide gives you all the information you need to hit the ground running with your Radical Wealth Alliance membership.
In it, you'll find an overview of our small stock investment strategy, guidance on how much and when to invest, plus answers to frequently asked questions.
24/7 access to a private members-only website – You'll get a password and login credentials to our members-only site. No matter where you are in the world, no matter what time of day it is, you will always have access to all archived trade briefings, updates, and the current portfolio.
Weekly updates — Profit opportunities like the ones the Radical Wealth Alliance delivers wait for no one. If you're not up to speed, you risk getting left in the dust.
Which is why we send you weekly streamlined intelligence reports. In them, you'll get a review of our team's thinking on current positions, how you stand to make money from them, and step-by-step instructions on what to do next.
Monthly interactive chats — Each month we'll invite you to a live online meeting where I'll put one of our analysts on the hot seat.
This is your chance to ask any questions you have about our model portfolio or latest picks and get an immediate answer.
Not able to make it? Don't worry, we'll record the meeting and post it to our members-only website.
Access to Our Radical Wealth Alliance Team — Here's something you'll find unique about the Radical Wealth Alliance…
When you join, you'll get access to our entire team of investing experts.
We're not like most services which give you access to only one expert.
With us, you'll get the best ideas… the most lucrative investment strategies…
From a literal brain-trust of the world's best stock-picking professionals.
So, if you have a question for me… Steve Leeb… Jim Fink… Robert Rapier… or any of our other analysts…
Or if you have comments about our portfolio…
Or want to share news of winnings you've bagged from one of our recommendations…
Just post it to our Stock Talk message boards, and we'll be sure to reply right away.
And for the questions we can't help you with, you're covered by our…
VIP Concierge Team — If you ever have any questions about your membership, or want to know how to make the most of it, you can call or email your concierge team and they'll be happy to assist you.
This is the easiest, quickest way I know of to multiply your money TENFOLD
And that's because by taking advantage of my team's "David versus Goliath" system, you'll be tapping into the power of small company investing.
You'll receive everything you'll need to begin immediately and easily staking your claim to some of the most lucrative opportunities on the planet.   
For access to this caliber of research, we could easily justify charging $75,000 a year or more.
It's a fee serious investors pay hedge funds for the kind of expertise our 8 analysts provide.
But you don't have to pay anywhere near $75,000… or $25,000… or even $10,000.
Today, with this special offer, you'll pay only $5,000 to join Radical Wealth Alliance.
I do want to take a moment to mention that I cannot allow for refunds after you join.
I'm sorry it has to be that way, but it's the only way we can ensure that membership slots are only taken by serious investors committed to following my team's advice…
Not tire-kickers who join, take advantage of our valuable recommendations and training materials, and then cancel immediately for a refund.
That being said, I want you to feel confident in the decision you're making today. So when you join, you'll be protected by my unprecedented "Ten Times Your Money" Guarantee…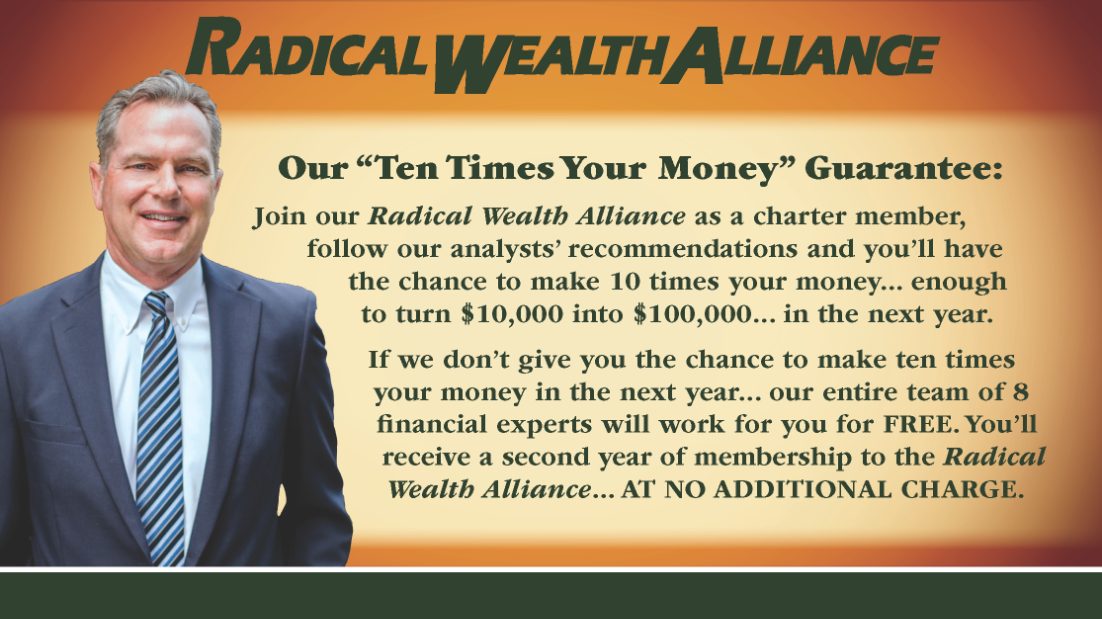 But please hurry…
This special membership offer is only available to the first 100 people who join our Radical Wealth Alliance today.
And you can be sure these spots will go quickly… meaning you could miss out on this wealth-building opportunity.
And don't forget: You'll be getting 17 opportunities to make ten-times your money in the first year alone.
So if you invest just $1,000 in one of our recommendations, you could turn that into $10,000.
Enough to pay for your membership four times over.
From just one trade recommendation.
All you need to do to grab your share of 1,000% winners in the months ahead is fill out the brief form below.
To your profitable investing,

Jim Pearce
Director of Research, Investing Daily
When you pay $5,000 for a one-year membership to Radical Wealth Alliance today, you'll receive all of the benefits listed above. It also means you understand this is a non-refundable purchase. For your convenience, each year on your anniversary, we will automatically charge your credit card for another year's subscription fee of $5,000. That locks in your rate and guarantees your fee won't increase as long as you stay a member. You can cancel this feature at any time. Simply contact your Concierge.