Welcome To Real World Investing With Dr. Stephen Leeb...
You're just a click away from uncovering the one tiny $3 company that could hand you up to $99,997 from the coming EV "Super Boom"
Hi,
Dr. Stephen Leeb here again, and I want to personally congratulate you.
You've made a fantastic financial decision by choosing to join Real World Investing.
By making it this far you've proven you're a serious investor in search of serious money…
And you're just a click away from claiming your exclusive seat inside Real World Investing at an unheard of discount and snagging your free copy of How A Secret $3 "Superplay" Could Turn $3,000 Into A $99,997 Fortune.
Where I'll reveal EVERYTHING you need to take advantage of this $3 EV "superplay," starting today.
Inside you'll discover:
A blow-by-blow breakdown of WHY I believe this $3 EV "superplay" could deliver a $99,997 cash bonanza on a silver platter... and the exact move you need to make today to get in on the ground floor before the news breaks on this opportunity.
The company name of the $3 EV "superplay," its ticker symbol, and my suggested entry-price.
Hidden details about the legendary industry names backing this company to the tune of $263 million.
But that's not all I'm bringing to the table today.
When you claim one of the 50 seats up for grabs today, you're also getting a free copy of my exclusive report bonus report Electric Resource All-Stars…
Inside this in-depth report, I pull back the curtain on 6 critical material stocks I believe could double in record time… as the adoption rate of EVs continues to climb.
(And in the case of some of the smaller stocks, the potential upside is even greater.)
This simple report gives you 6 MORE opportunities to multiply your money from the EV Super Boom!
And if you like the idea of banking profits in just days or weeks (instead of months or years), you'll love this:
You'll also receive access to my exclusive video series: Quick-Start Master Class to Wealth (VALUE: $979 — Yours FREE!).
People who use the secrets revealed in my Master Class tell me they're making money incredibly quickly, like:
18% in 9 days…
35% in 2 days…
12% in 7 days…
20% in 21 days…
18% in 4 days…
And an incredible 150% in just 12 days!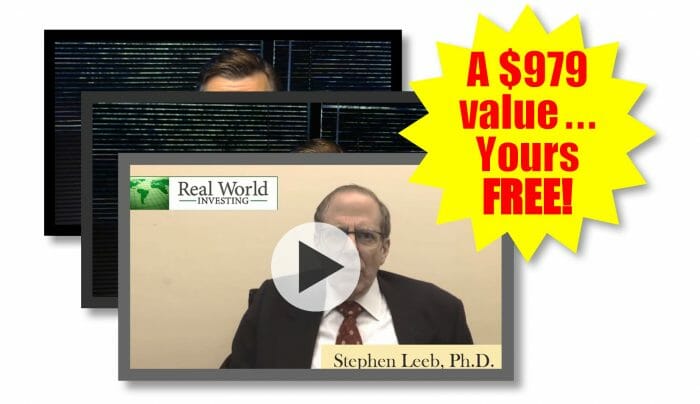 These are actual closed trades we've made. Trades like these could make you as much in a few weeks as many people pull down in an entire year.
And remember, all of those incredible bonuses… are on top of the incredible opportunities and insights you'll receive over the course of your membership, to Real World Investing, including:
My Personal Market Intelligence Reports – Whenever I spot an opportunity in the market that's ripe for the picking, I will rush you actionable updates that include the company name, ticker symbol, and our recommended entry-price. Each action update fits my decades-long strategy of being simple, safe, with massive upside potential. In other words, no matter which way the market is headed, my research will help you make sure you're in position to make money.
24/7 Live Portfolio Access – Here you'll get 24/7 access to our live model portfolio that shows all our current open positions across stocks and options, plus an up-to-date historical portfolio puts every trade, and our entire track record, right at your fingertips.
Exclusive Private Website Access – In this private one-stop hub you'll be able to view all our previously published content, view the model portfolio, PLUS get in-depth analysis from a range of members-only reports.
REMINDER: Doorbuster Discount: When you claim one of the 50 seats available today, you're locking in access at the lowest rate we've EVER offered… and saving an incredible $3,505 on your membership.
And don't forget, I'm so confident that Real World Investing is the right place for you that I'm willing to "put my money where my mouth is" with an exclusive "Double Your Money Guarantee"…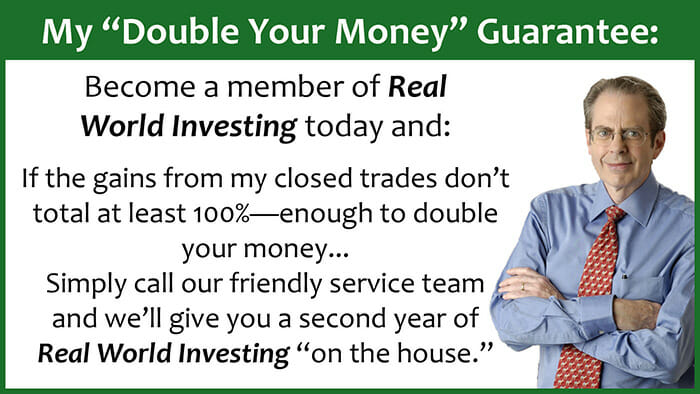 I've laid everything out on the table…
You know what's coming… you know how much is at stake…
And you know you need to act fast if you want get in on this before someone lets the "cat out of the bag" and this opportunity snaps shut.
The final decision is yours to make… will you jump on this opportunity or simply sit on the sidelines?
The next wave of EV profits is coming down the pike… with or without you.
To claim your shot at incredible opportunity behind this $3 "Superplay," along with access to an entire year of my exclusive advisory, Real World Investing, simply fill out the secure order form below and click the "Submit" button…
Or, if you prefer to place your order over the phone with a live person, simply call (800) 543-2051.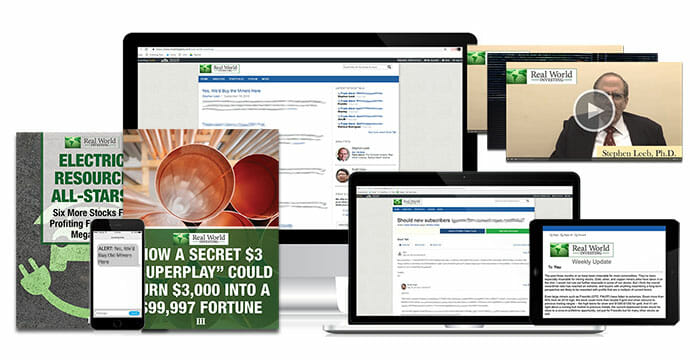 I look forward to seeing you on the inside,

Stephen Leeb, PhD
Chief Investment Strategist
Real World Investing
November 2021
Copyright © 2021 Investing Daily, a division of Capitol Information Group, Inc. In order to ensure that you are utilizing the provided information and products appropriately, please review Investing Daily's' terms and conditions and privacy policy pages.