Congratulations!

You're about to discover how to collect
"Heritage Checks" of $1,278…
$3,225… and even $8,760!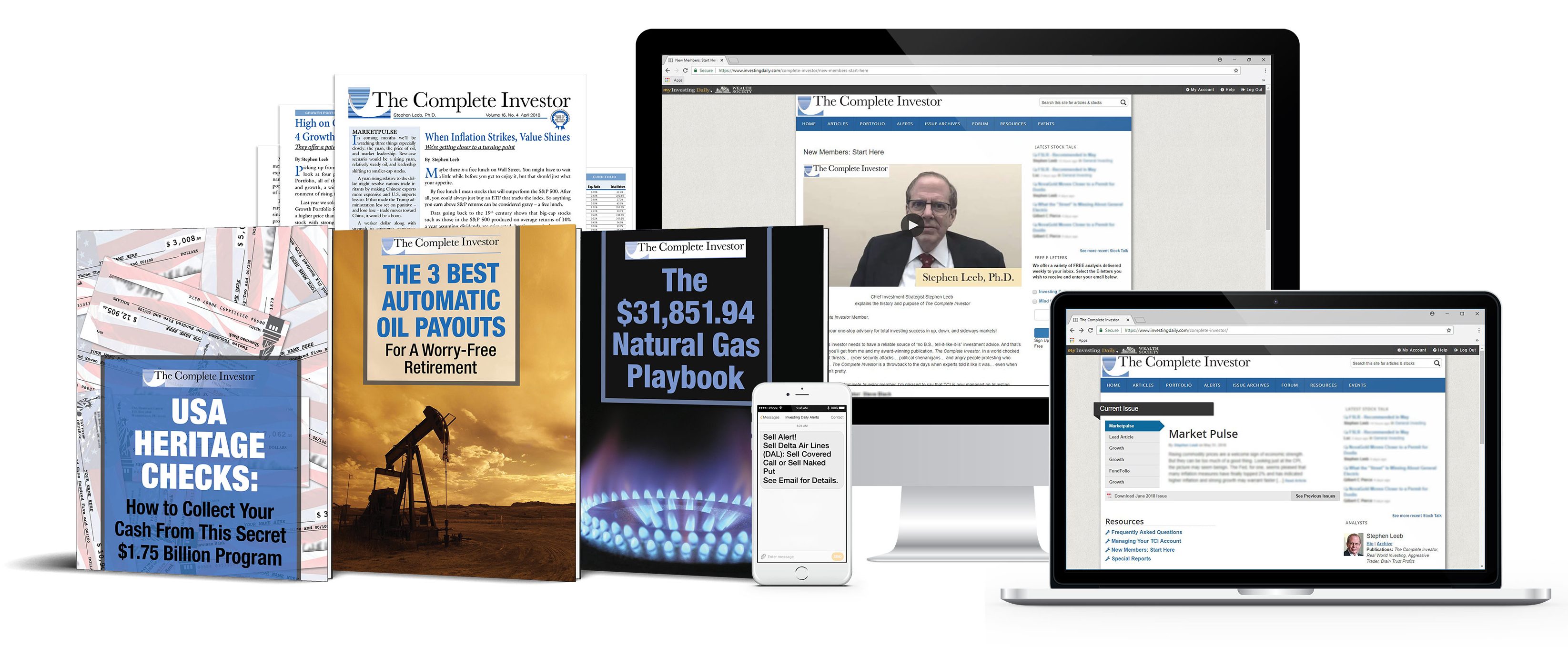 Fellow Investor,
You've made a wise move by choosing to collect cash from one of the best programs ever created…
It's spring-loaded with over $1.75 billion in cash this year, next year, and beyond…
You're getting the secret of collecting these extra checks up to four times per month.
I'm talking about checks worth $1,278… $3,225… and even $8,760.  
In fact, your checks can even be bigger…
Bob Kelly, a 47-year-old from Las Vegas, Nevada, is collecting $26,630.40 in checks this year.
Pat Gibbs, a 56-year-old from Portland, Maine, is now set up to easily grab at least $29,799.84 this year.
And Roger Coopersmith, a 73-year-old from Orlando, Florida, will bank $62,045.76 this year (and probably over $70,000 next year).
I've never seen anything like "Heritage Checks" for ordinary Americans. You've got the potential to collect checks 25-30 times per year. It's a retirement game-changer.
Which is why I want to help you claim this FREE report…
INSTANT ACCESS!
Turn a Three-Minute Phone Call
Into 30 "Heritage Checks"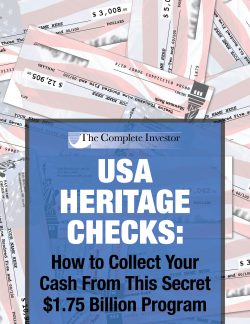 Within minutes of completing The Complete Investor membership form below you'll receive a special report called…
USA Heritage Checks: How to Collect Your Cash From This Secret $1.75 Billion Program
I'm giving you the exact path to collecting your fair share of "Heritage Checks" worth over $1.75 billion right now.
And you'll have my exact instructions, so you'll know:
What to do first to lock in the biggest checks possible
What to do next to guarantee the safety of your checks
What to do to get your first check to arrive even faster
Invest just a few quick minutes of your time so you can start collecting your checks.
Plus, let me give you two more special reports so you can collect even more…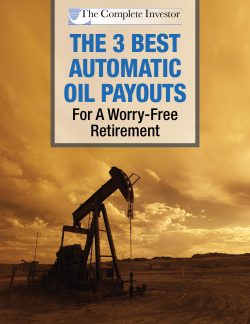 BONUS: The 3 Best "Automatic Oil Payouts" for a Worry-Free Retirement
My three favorite "energy plays" handing you 3 more iron-clad ways to collect checks of $1,287… $5,552… and even up to $70,914.39.
* One American company has discovered a revolutionary infinite power source!
* Another company can help pad your retirement account with fat dividend payments of $14,827 or more…
* Plus, another company could deliver a $350 million jackpot of "oil cash" to investors.
Plus, how about…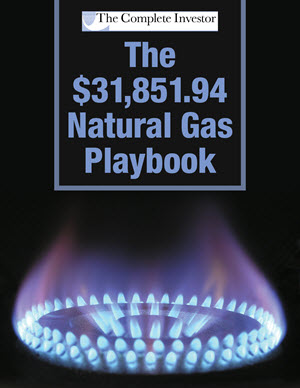 BONUS: The $31,851.94 Natural Gas Playbook

* How one company is delivering extra cash of $3,891.94 with gains of up to 55.7% in just 3 months…
* Another company sports a 5.9% yield with huge dividend growth expected in the next 3 years…
* And a third company with massive pipelines is paying out a growing 5% yield.
Putting it all together, my Natural Gas Playbook delivers the opportunity to collect $31,851.94 more starting with modest sums.
Now Get $597 in Value When You
"Test Drive" The Complete Investor
Adding it all up…
USA Heritage Checks: How to Collect Your Cash From This Secret $1.75 Billion Program (Value: $199)
The 3 Best "Automatic Oil Payouts" for a Worry-Free Retirement (Value: $199)
The $16,591.94 Natural Gas Playbook (Value: $199)
You're getting $597 in value for FREE today when you go ahead and "Test Drive" The Complete Investor right now.
You'll also get:
12 monthly issues of The Complete Investor featuring our economic outlook and timely recommendations... It's complete with ultra-specific buy, sell, and hold recommendations. (Imagine holding a golden "money map" in your hands.)
Access to our 5 model portfolios: Growth, Income, Fund Folio, Core ETFs, and Small Caps. No more guessing, or wondering, or pondering. Retire securely. Discover gains of 33.7%... 85.4%... 95.6%... and even 160.8%.
FREE weekly updates sent every Monday to keep you on top of the markets. So effective you can easily skip all the "talking heads" and cut to the chase.
FREE Flash Alerts to help you cash out of a winner, or so I can tell you about a new profit opportunity that can't wait for my next issue… I'll send you a flash alert with specific instructions so you can take instant action.
FREE access to our Private Website with a searchable archive of past issues, special reports, and complete details on all our model portfolios. It's better than getting a Ph.D. in "Making Money"... in a matter of minutes.
Normally my research would set you back up to $5,000.
And it's worth every penny because of how much money you could make… so fast.
But, I want to make sure all 250 copies of my special report are claimed today…
So, I'm not even going to you ask you for the regular $129 that The Complete Investor normally goes for…  
You're getting nearly 70% OFF when you join right now!
That means you'll get everything I've promised for just $39.95 when you join…
And all the risk is on my shoulders, not yours.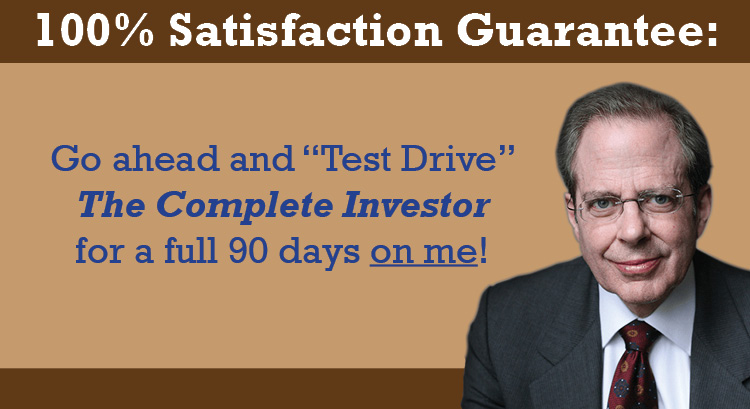 This safety net allows you to "test drive" everything for three months…
If you find yourself unhappy for any reason at all, just let my Customer Service team know and we'll cheerfully refund every penny you paid.
I want you to be absolutely certain that this is right for you without any stress or worry.
Plus, you have plenty of time to check out everything, and even collect a few checks…
Any of which should easily cover your cost to join right now.
You're Almost Finished
You've seen the checks. There's plenty of proof you could make a fortune.
And, you're getting full access to The Complete Investor…
Plus, all my bonuses worth $597.
I've even slashed the price…
You're getting 70% OFF.
Claim your spot now.
Only 250 left.
Welcome to The Complete Investor!
Stephen Leeb
Chief Investment Strategist
The Complete Investor
Copyright © 2018 Investing Daily, a division of Capitol Information Group, Inc. All rights reserved.