Secure Membership Reservation Form

Welcome to The Complete Investor…
Where You'll Enjoy Market-Trouncing Returns From the Ultimate Straight Shooter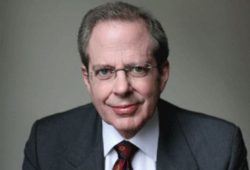 Fellow Investor:
My name is Dr. Stephen Leeb and I want to personally congratulate you on your decision to join me at The Complete Investor.
You see, I believe every serious investor needs a reliable source of "no B.S., tell-it-like-it-is" investment advice.
And that's exactly what you'll get from me in my award-winning publication.
In a world chock full of terrorist threats… cyber security attacks… political shenanigans… and angry people protesting who knows what…
I'm a throwback to the days when investment experts told it like it was… even when the truth wasn't pretty.
You won't get sugar-coated investment advice when you read The Complete Investor.
Instead, with each issue you'll get straightforward, actionable strategies which will help you invest in the smartest, most profitable opportunities out there.
And you needn't look any further than my top 5 core holdings for proof…

With your subscription, you'll get all the details you need to immediately begin investing in these five absolute must-have, long-haul, safety net investments which will carry you through good markets, bad markets and turbulent times.
Plus you'll get facts—lots of facts—to back up each and every recommendation.
No fake news here.
Because I know you can handle the truth.
And the truth is, we're in for a roller coaster ride…
We're currently in the midst of the second longest bull market in history…
And it's making some investors very wealthy.
But the problem is we simply don't know how long it will last.
That's why every time the market hiccups investors collectively hold their breath wondering if this is when the bottom falls out… again.
And then seemingly defying gravity—and logic—the market hits a new high.
It's literally one of the most dangerous times to be an investor.
But it's also one of the most profitable too.
And rest assured, I'll keep you positioned in a way that ensures you profit no matter what the market does…
Up or down.
In just the last year alone, my readers have enjoyed multiple profit opportunities…
Like my recommendation to buy shares of a global manufacturer of highly engineered specialty chemicals.
When this company acquired one of the world's largest producers of lithium, I knew it would shoot share prices skyward once it hit the radar of mainstream media…
So, I immediately issued a buy alert to my readers.
And in the year that followed its share price skyrocketed from $67.90 up to $112.63 — a hefty gain of 65.88%…
Enough to turn a $5,000 investment into a cool $8,290…
The minute I learned a biotech giant had quietly announced its intention to spin off one of its most promising divisions….
   I advised my readers to quickly load up on shares of this new spin-off company.
   And anyone who listened was able to turn $10,000 into $14,065 in just three months.
I also gave them the names of a cybersecurity company that's up 23.67%… a professional instrumentation company that's up 30.79%… and a recycling company that's up 30.16%…
And they're just a few of the profitable recommendations I've made to my loyal readers in the past year alone.
When you join me today, I'll guide you to the exact same kind of profits I've helped tens of thousands of investors achieve over the past 13 years.
Winners just like the ones I just shared with you.
Better still, I'll deliver this performance whether the market is going up, down, or sideways.
24/7 Access to ALL My Recommendations
Let me show you everything your one-year membership to The Complete Investor includes:
12 monthly issues of The Complete Investor featuring our economic outlook and timely recommendations, complete with specific buy, sell and hold recommendations.
Access to our 5 model portfolios: Growth, Income, Fund Folio, Core ETFs, and Small Caps.
FREE weekly updates sent every Monday to keep you on top of the markets.
FREE flash alerts to help you react to breaking news that affect your investments.
FREE access to our private website with a searchable archive of past issues, special reports, and complete details on all our model portfolios.
All of this is yours for the incredibly low price of $199 — just 54-cents-a-day!
Plus, when you join me now, you're covered by my exclusive…
No Hassles, No Questions Asked, Money-Back Guarantee
Try all the benefits included with The Complete Investor membership. You must be completely thrilled with our service or cancel anytime within the first 90 days and receive 100% of your money back. Need more time? After 90 days, you're always entitled to a pro-rated refund of your unused subscription time.
Needless to say, we don't get many refund requests.
Most subscribers are quite pleased with their membership and the results I've given them over the past decade.
So much so, that they've taken time out of their busy lives to send me notes like:
"You will make money…"
"If you follow Dr. Leeb and his team's recommendations, you will make money. It doesn't matter how much or how little you begin with. The email updates are informative and wide ranging." – Peter R., Maine
"Learn how to thrive in these turbulent times…"
"I'm a loyal follower, bought all of his books, seen all of his videos, webinars, get all of his newsletters, and I am way better off for it as a retail investor. His analysis on oil, gold, commodities, China, geo politics, the economy, and stocks, are the best I have seen and read. In today's uncertain world economy, getting plugged into Dr. Leeb's message should be on top of everyone's list if they want to learn how to thrive in these turbulent times." – Kevin S., California
"…Thank you, Dr. Leeb!"
"I particularly appreciate the email updates on crisis days — it helps me to steady myself and look at the big picture, not just the short term aberration due to computerized trading or some fear factor.  I subscribe to two services and it's my avatar. Thank you, Dr. Leeb!" – Amelie G., Michigan
Would you like to have access to the same peace of mind and money-making recommendations that Peter, Kevin, and Amelie are enjoying…
From a "tell-it-like-it-is" straight shooter…
With a stellar track record that has consistently beaten the markets for well over a decade?
Well, today's your chance to join them. For pennies on the dollar.
Just fill out the simple form below to get started.
To your windfall profits,

Stephen Leeb, Ph.D.
Research Chairman and Chief Strategist
The Complete Investor
P.S. I don't know how much longer my publisher will allow me to continue my "54-cents-a-day" pricing. So, I urge you to lock in your low membership price now while you still can…
If you prefer to order over the phone, our customer service team is available at (800) 543-2049
Monday – Friday 8:30am – 6:00pm ET