Join Velocity Trader Today…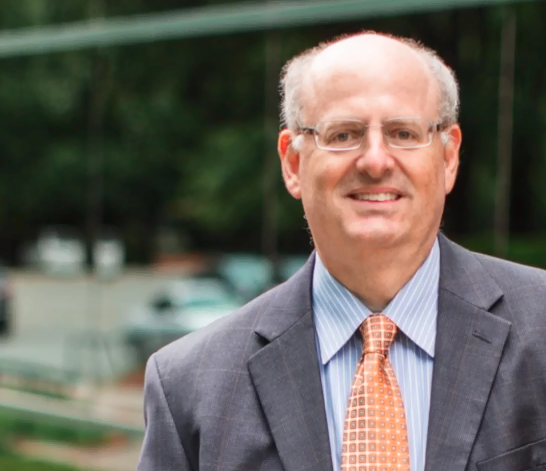 My name is Jim Fink, and today I'd like to invite you to join my Velocity Trader premium trading service.
In doing so, you'll be taking your wealth-building efforts to an entirely new level…
One that could quite literally mean the difference between living the future you always dreamed of… or simply settling for what you can afford.
Because I don't think I'm exaggerating when I tell you that Velocity Trader is the ultimate solution to beating the market,
How can I be so sure?
Because I built Velocity Trader around my proprietary Velocity Profit Multiplier system, which pinpoints five clear signals stocks send out — BEFORE they move.
Then, using over 20 years of options investing experience, I find the best trade that statistically guarantees that when a stock moves…
You'll have the chance to multiply the pedestrian gains most investors have to live with into 19x… 22x… 65x… even 111x MORE profits.
And in shorter periods of time than you ever thought possible.
My Multiplier has already singled out trades that delivered:
96.08% on Thermo Fisher Scientific in 3 days…
100% on AutoZone in 3 days…
108.33% on McDonald's in 3 days…
92.31% on Broadcom in 3 days…
203.03% on UnitedHealth Group in 30 days…
100% on Caterpillar in 9 days…
117% on Netflix in 3 days…
This track record proves that my Velocity Profit Multiplier isn't just some theoretical system. Or a collection of hand-me-down tactics that may or may not work.
It's a 20-year-old battle-tested system I still personally use.
And one that helped me transform my life savings of $50,000 into a staggering $5.3 million.
The minute you see your first alert from my system, you'll immediately understand why I can comfortably make the following guarantee:
I'll deliver you 2,500% gains in the next 12 months…
or I'll work for free
More on this bold promise in a moment.
But first, I want to go over exactly what you'll receive when you sign up for Velocity Trader today.
52 Weekly Issues,
Including 2 Immediate Trades in Each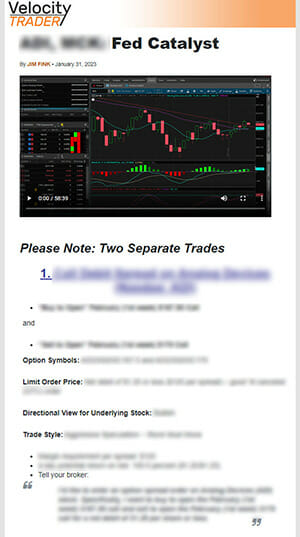 Every week you'll get an email alert that contains all the information you'll need covering two immediate profit opportunities.
And whether you open it just to read and execute my two sentence trade instructions (which are so simple, you can follow them yourself in 7 minutes or less)…
Or you do a deep dive into the market observations, easy-to-read charts, and detailed rationale…
The end result is the same.
Because you'll come out of it with the guidance you need to make 2x, 3x, even 5x your money.
And in a fraction of the time it would take you if you were using a traditional "buy-and-hold" strategy.
You'll see the charts I used to pinpoint the recommendations. I'll walk you through how I read them.
I'll highlight the signals each stock sent out that told me it was set to move.
And I'll give you the rationale behind the recommendation — including what level of profit you can expect.
Then, in the end, I'll give you the two easy sentences of instructions you need to make the trade.
It's as simple as that!
Plus, you'll also receive:
Access to my 8-Part Velocity Trader "Boot Camp"

I'm fully aware that you might never have participated in these types of trades before. But don't worry!
That just means you're in the same boat as a lot of my first-time subscribers, many of whom have gone on to become experts under my guidance.
To help you on your own road to options expertise, I've assembled an eight-part Velocity Trader "Boot Camp" video series, which you will receive free, unlimited access to when you join me today.
I do want to point out that you need a special clearance from your broker to trade options. But don't let that scare you.
It's so easy, ANYONE can fill out the form in 10 minutes or less. And I'll show you exactly how to do it in my "Boot Camp."
This series covers also everything you'll need to know, from the basic options terminology to getting clearance to trade options from your broker (which can be done through a simple form that should take less than 10 minutes to complete).
You'll also discover the secret to reading charts for yourself — and just how easy it is to make the lucrative, fast-moving trades I'll recommend.
And along with access to my "Boot Camp," when you subscribe today, you'll also receive…
24/7 Access and a Full Year of Guidance
I'll personally answer questions you have on the Velocity Trader Message Board.
This feature is unique to Velocity Trader — and one that I'm sure you'll appreciate in the event you ever need help.
Or simply want the assurance that you're on the right track.
It's as simple as logging into the password-protected Velocity Trader website, clicking on the Forum tab, and then typing your question.
You'll also find everything you need to become an options master there like an up-to-the-minute listing of all the open trades and their status, a list of all the closed trades and their performance, along with links to every issue, video, alert and special report I've ever put out.
Top Shelf Concierge Service
Our highly-trained, U.S.-based concierge staff is dedicated to helping you maximize your Velocity Trader subscription.
Whether you have a question, a problem, or a suggestion — they're only a free phone call or email away.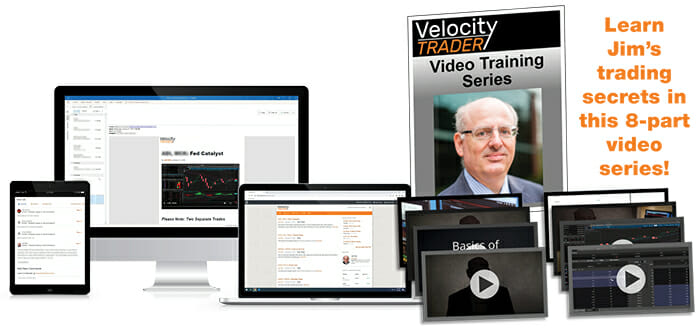 Get Started Today
Now, the price for a one-year subscription to Velocity Trader isn't cheap at $3,000.
But when you consider that joining today offers you the chance to bank gains of 2x, 3x, even 5x your money on trades you'll be receiving each and every week…
And the fact that you'll have access to all of my training tools and expertise in the Velocity Trader website and forum…
I think you'll agree that it's a true bargain.
I do want to take a moment to mention that I cannot allow for refunds after you join.
I'm sorry it has to be that way, but it's the only way we can ensure that membership slots are only taken by serious investors committed to following my advice…
Not "tire-kickers" who join, take advantage of my valuable trades and training materials, and then cancel immediately for a refund.
That being said, you're still protected by my unprecedented personal guarantee:
If the gains from all the trades I close out in the next 12 months don't tally up to 2,500%…
I'll Extend Your Velocity Trader Subscription for Another Full Year — On the House
This promise really is as simple (and bold!) as it sounds.
And to be clear…
I'm talking about the whole enchilada — winner and losers.
If the total gains I deliver only add up to 2,498%… you'll receive a second year absolutely free…
Even though you still would have the opportunity to make some serious coin.
So don't wait to make your move. The minute your subscription is approved, you'll receive the password that unlocks all the mind-boggling winners I have waiting for you.
You'll also join my distribution list for the new trades I'm releasing very soon.
To get started, simply fill out the order form below.
To your investing success,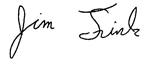 Jim Fink
Chief Investment Strategist
Velocity Trader