The "New Space Race" Just Turned One Boring, Grey Metal into the Breakthrough Technology Play of the Century

With Demand on the Verge of Skyrocketing, this Obscure Metal Could Hand Early Investors the Retirement of Their Dreams…
Dear Reader,
Today, there are close to 3,400 satellites in orbit around the Earth.
If that sounds like a lot…
You're right. It is.
But it's NOTHING compared to what's coming.
Recently, headlines like these have been hitting the news almost every week…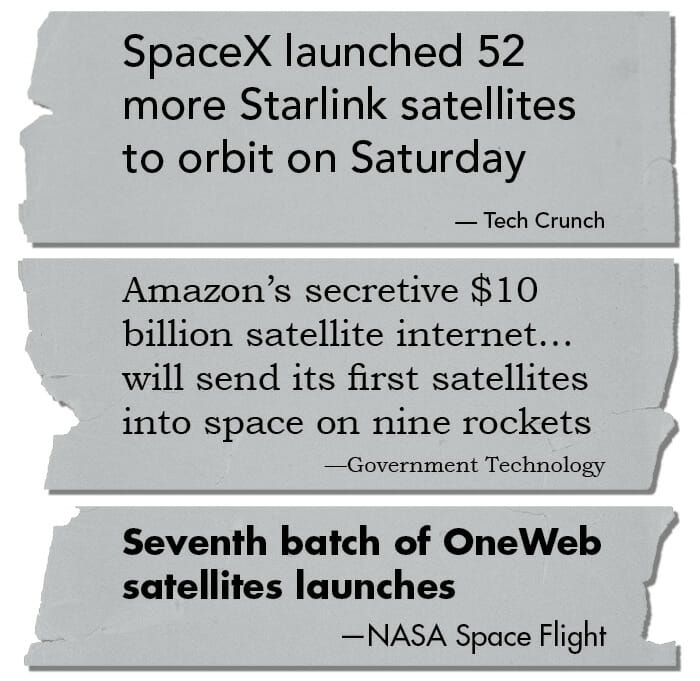 Experts estimate there will be over 63,000 satellites circling our planet by the end of the decade.
That's an enormous surge.
And it's opened the door for investors to make a stone-cold fortune…
Potentially turning every $1,000 stake into as much as $13,720… (or more).
Not from buying shares in a satellite company…
Or taking a flyer in some far-fetched "space mining" scheme…
But from an obscure "miracle metal" buried deep under American soil.
Because the reality is… every last one of the 63,000 satellites that will launch over the next few years need this metal…
In their frames and exterior shells…
Their positioning and guidance systems…
Their communications devices…
And other mission-critical components.
It's not a stretch to say satellites can't be built without this "miracle metal."
And since there's no known substitute for it, the U.S. Government has officially labeled it a…

Not only is demand for this metal about to skyrocket…
But the mineral itself is extremely rare and difficult to mine, refine, and fabricate.
In fact, there are only a handful of companies on the planet capable of producing it in any real quantity…
And I've just uncovered the ONE — right here in the USA — I'm confident could hand you a shot at lightning-fast gains of 1,272% or more in the months ahead.
Because when you combine exploding demand for the metal…
With a fixed supply that's dwindling with each passing year…
You have what I call…
"The Breakthrough Technology Investment of the Century"
What makes me so certain?
History.
For example…
When the growth of electric cars and trucks created a spike in demand for cobalt…
Mining powerhouse Vale generated gains that topped 871%…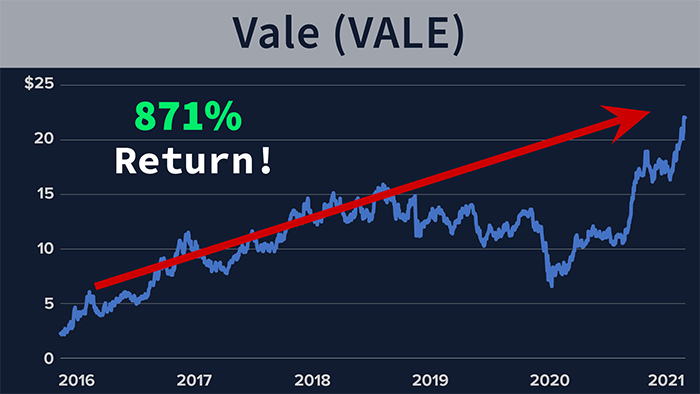 When new pollution standards in Asia drove Rhodium prices to all-time highs…
Impala Platinum Holdings showed investors gains of 1,650%…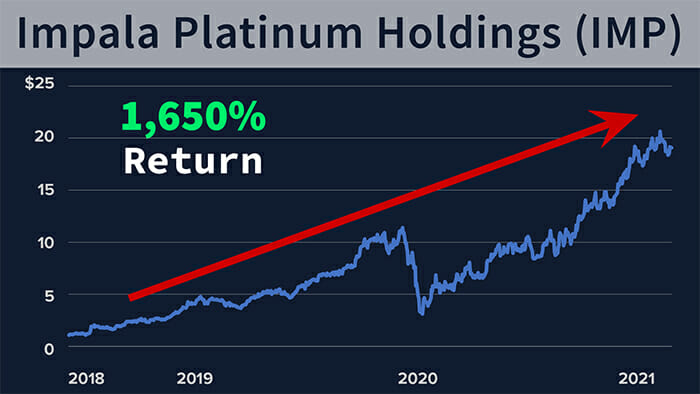 And when it became clear how crucial lithium was to the electric car industry, Piedmont Lithium rocketed 1,883% over just 12 short months…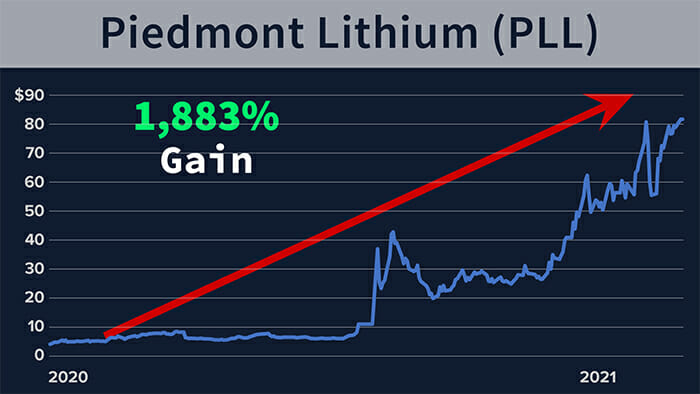 Investors who took a $10,000 stake in each of these three companies could be sitting a whopping $470,416, today.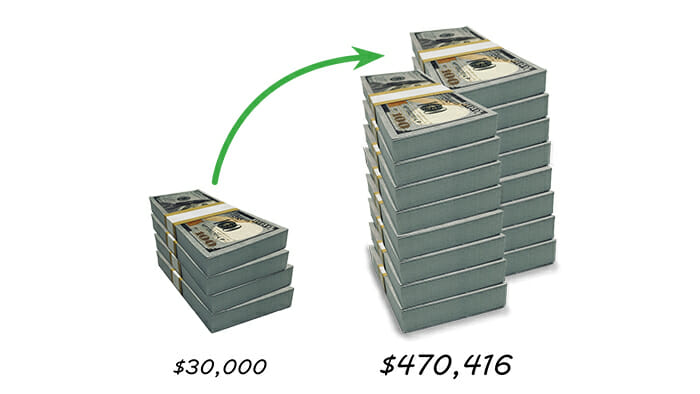 Now, as fast and impressive as these gains were…
They don't hold a candle to what I'm confident will happen with the "miracle metal" I want to tell you about now…
Because my forecasts peg the profit potential of this situation at 1,272%…
And that's not a wild guess or a "finger-in-the-wind" estimate.
In just a moment, I'll show you exactly where that number comes from…
And why the gains I expect to see this time around could be much higher.
I'm John Persinos…
and I'm Not Like the
Financial "Gurus" You've Heard
from in the Past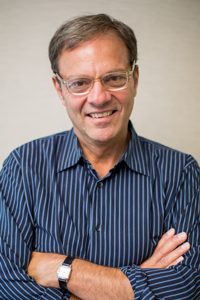 In fact, many of those gurus consider me an outsider.
You see, I don't belong to a private country club.
I don't hobnob with financial news celebrities.
And I don't have a reputation for making "crystal ball" predictions on the future price of oil…
The level of interest rates…
Or the collapse of American civilization.
Instead of offering theoretical investment advice, I'm a boots-on-the-ground investigative financial journalist.
I've spent over 30 years writing for underground, off-the-radar financial publications…
Leaving no stone unturned to uncover wealth-building secrets Wall Street brokers are too lazy to dig up…
Fine-tuning my instincts for identifying the best investment opportunities in the market…
And bringing those opportunities to everyday investors like you.
Here are just a few examples of what people are saying about my work…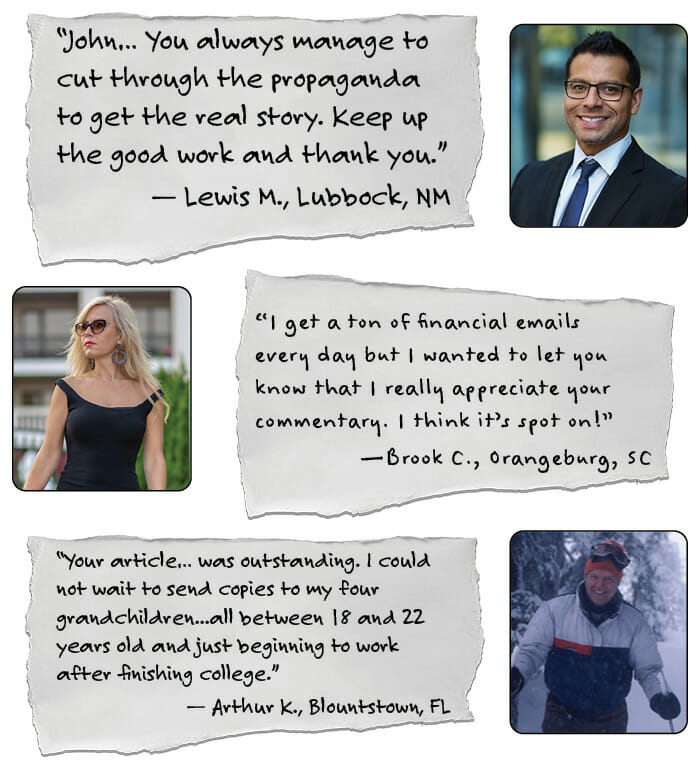 Over the past three decades, I've uncovered, analyzed, and exposed thousands of winning investments across every industry and market sector. For instance…
When I discovered a little-known FAA ruling permitting aerial drone use in commercial applications, I recommended drone specialist AeroVironment which went has skyrocketed 260%…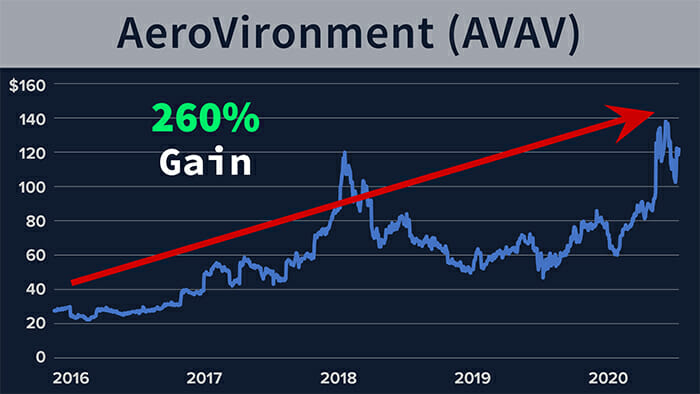 That was enough to turn a $1,000 stake into $3,600.
There's online retailer, Target, who's popped a healthy 283% since I first recommended them…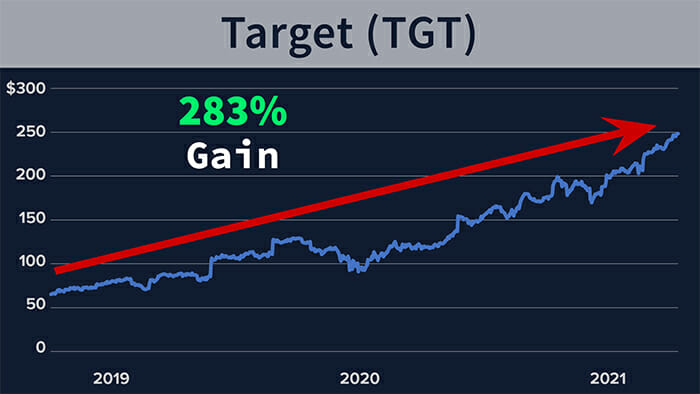 Cloud computing company ServiceNow, showing a 206% gain…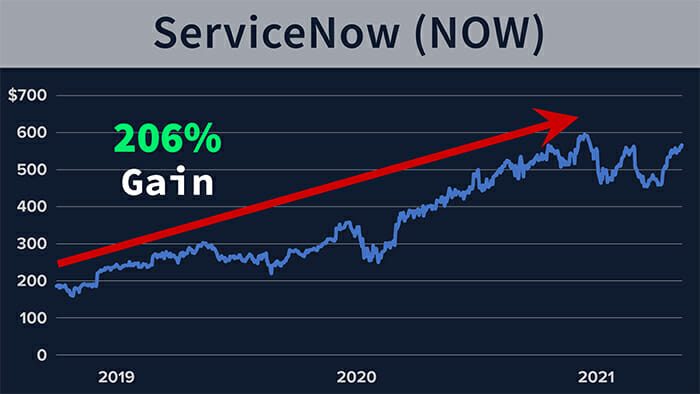 When my top marijuana pick — GW Pharmaceuticals — received FDA approval for the first-ever cannabis-based prescription drug and quickly became a buyout candidate, the stock showed some investors an impressive 169% gain…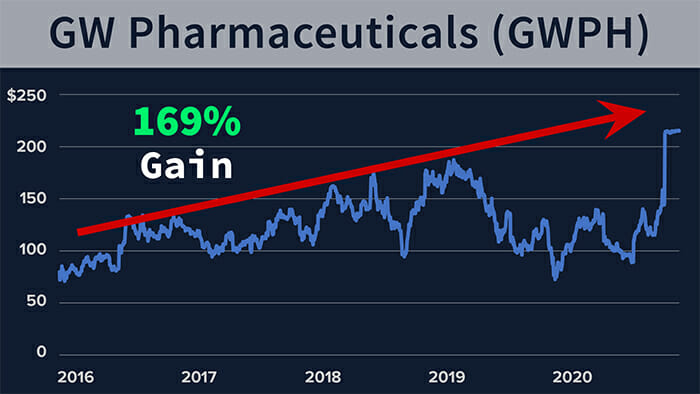 That was enough to turn every $1,000 into $2,690.
And as I put together this presentation, online real estate marketplace Zillow Group is up an impressive 278%…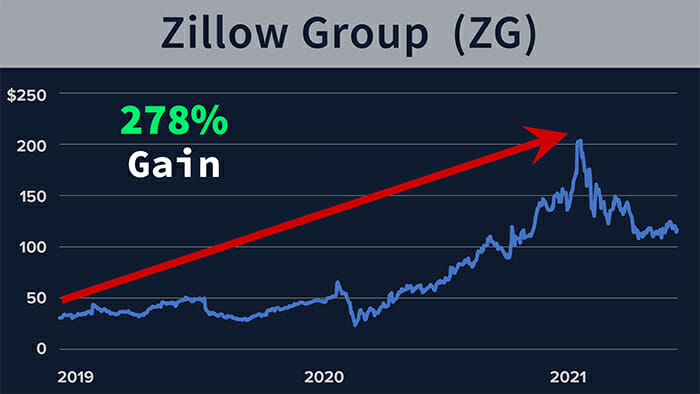 Which would be enough to turn a $1,000 stake into $3,780.
Now it goes without saying, not every stock I recommend turns into a triple-digit winner…
However, the opportunity I'm sharing with you today has the potential to dwarf all the recommendations I've made in the past.
Because…
When I say "Miracle Metal"…
I'm Not Exaggerating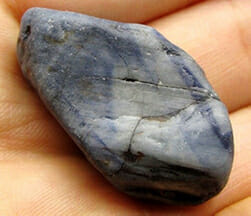 The obscure mineral mined from dull, grey rocks like the one in this photo isn't lithium, cobalt, nickel, copper, gold…
Or any of the dozen other metals you can name off the top of your head.
In fact, it's very likely a name you've never heard before.
That's partially because it's one of the rarest minerals on the planet…
Maybe even in the universe…
And also because its uses are so highly specialized, it's not a name that comes up in your daily news feed… on the golf course with your buddies… or at family barbecues.
With that said, you're almost certain to find small quantities of it inside…
Your smartphone, tablet, or personal computer…
The car you drive…
The frame of your bicycle…
And maybe even in your golf clubs!
While it isn't much to look at, this metal has a list of physical and chemical properties that almost make it sound… to put it bluntly… miraculous.
For example: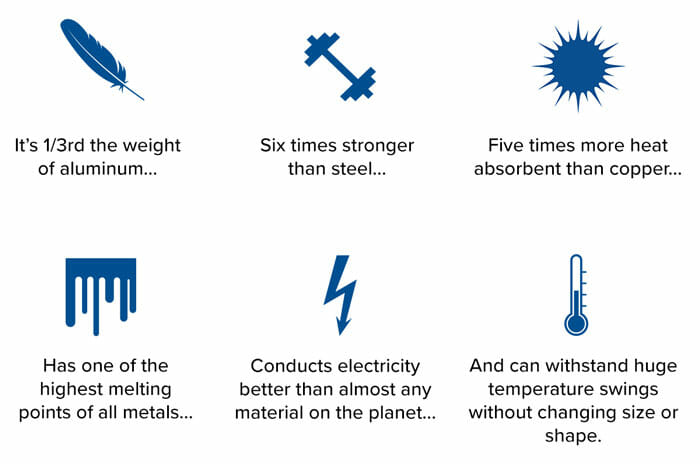 This assortment of properties checks all the must-have boxes for any form of spacecraft… including:
Low Weight — Because spacecraft and satellites travel thousands of miles into space, the lighter they are, the less fuel it takes to get them off the ground and into orbit.
High Strength — Spacecraft are exposed to extreme forces during takeoff, re-entry, and landing so strength is critical.
High Temperature Resistance — Objects in space are exposed to temperatures as high as 250°F and as low as -250°F. And reentry into the earth's atmosphere can generate temperatures up to 3,000°F.
Low Thermal Expansion / Contraction — With the extreme heating and cooling swings that occur in space, it's crucial that finely machined seams, joins, electrical contacts, and other important internal and external parts don't change size or shape when the temperature shifts.
The obscure space-age metal I'm revealing today is the only known material capable of meeting all of these incredibly rigid and mission-critical requirements.
The moment I connected the dots between…
The metal that's in short supply in every country in the world…
Global demand that's on the verge of going ballistic…
And the miniscule number of companies capable of producing it (in fact, I can count them all on one hand)…
I knew I had to get the word out to everyday investors like you as soon as possible…
Because I believe the under-the-radar company I've uncovered could easily turn every $10,000 stake into as much as $137,200…
And this profit explosion could be just weeks… maybe only days… away from liftoff.
The "New Space Race" is on Track to Create a Massive Profit Explosion
Satellites aren't exactly a new technology.
The first satellite to ever orbit the earth was launched in 1957…
And there's been a steady upward growth trend ever since.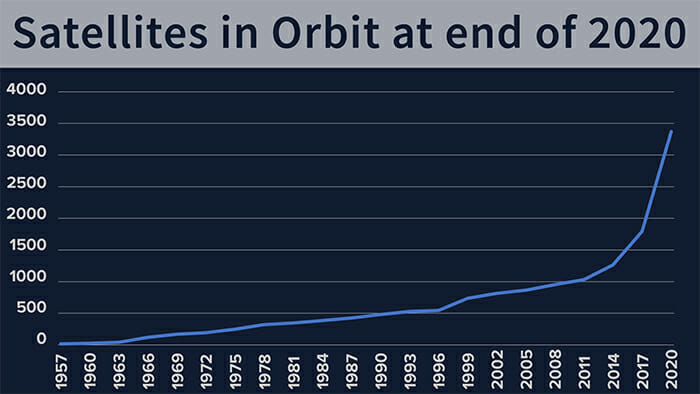 As you see in this chart, at the end of 2020 there were close to 3,400 satellites in orbit around the Earth.
But that's just a drop in the bucket compared to what's coming.
First, there's Elon Musk's Starlink project.
Its goal is to blanket the Earth with thousands of interconnected satellites…
And use them to provide high-speed wireless internet to literally every corner of the globe.
Today, Starlink has over 1,600 satellites in orbit…
And Musk already has FCC approval to launch 12,000.
Then more recently, he applied for permission to launch an additional 30,000… for a jaw-dropping total of 42,000 satellites.
Elon plans to launch as many as 60 new satellites every two weeks during 2021…
That could amount to 1,560 just this year alone.
And Starlink isn't the only company in the process of creating a massive network of interconnected satellites (or "constellations" as they're often called)…
Amazon's Kuiper project plans to launch 3,236…
OneWeb will put as many as 6,372 into orbit…
And companies like Telesat, Globalstar, Iridium, O3b, and Orbcomm are almost certain to expand their existing constellations over the next few years… just to stay competitive.
In fact, a recent report from management consulting giant McKinsey estimates there will be as many as 50,000 active satellites in earth's orbit by the year 2030.
However, McKinsey's estimate doesn't include an announcement about a gigantic 13,000-satellite mega-constellation China is planning to build and launch..
For a global grand total of 63,000 satellites.
That number turns the chart I showed you a moment ago into something closer to this…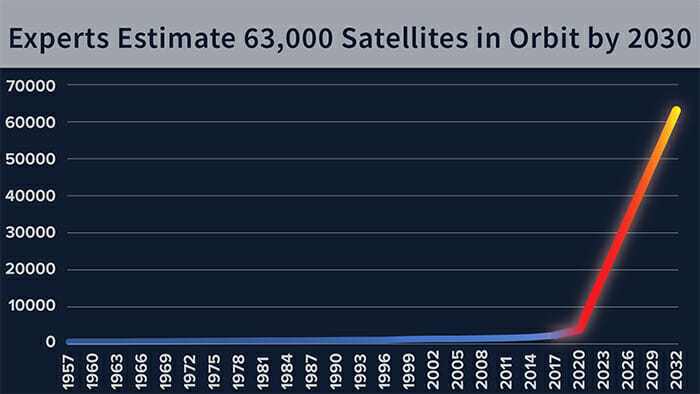 The shape of this chart is important.
The section I've highlighted in red is what scientists sometimes call a singularity.
That term describes a situation where an unexpected and extreme one-time event smashes the status quo to pieces and changes everyone's expectations of what's possible.
By definition, singularities are unpredictable. That makes them difficult to plan for…
And almost impossible to invest in…
UNLESS… you have information most other investors don't have.
And that's exactly what you're getting in this presentation.
The details I'm revealing today could give you a leg up on 99% of all investors in the world…
And potentially add hundreds of thousands in profits to your brokerage account.
In just a moment, I'll show you why 1,272% is my low-end estimate for the gains I expect to see from this "miracle metal" in the coming months.
Because when you make the right moves before other investors catch a whiff of the profit tsunami that's coming…
The sky is the limit.
How a 5-Year "Shelf Life" Could Multiply Profits…
As you've just seen…
To withstand the harsh conditions of outer space, construction of 63,000 satellites will consume massive amounts of this metal.
Now, a decade's worth of skyrocketing demand could be enough to hand you a six-figure profit… without breaking a sweat.
However…
According to McKinsey, the average lifespan of most modern satellites is just five years.
And because it's not currently feasible to salvage and recycle these satellites…
Replacements for each of the 63,000 satellites will need to be built from scratch with brand-new construction materials containing…
You guessed it…
More "miracle metal."
A lot more.
And that five-year countdown doesn't begin weeks, months, or years from now.
The clock's already ticking.
SpaceX launched its first batch of 60 Starlink satellites in May of 2019 which means they're likely to start replacing them as early as 2024.
Same with OneWeb, whose maiden launch was in February of the same year.
Canadian operator Telesat plans to start replacing its existing satellites in 2023…
And Jeff Bezos' Kuiper project will likely begin its replacements shortly after that.
With close to 60,000 new state-of-the-art satellites rolling off assembly lines and rocketing into space over the coming decade…
And replacement of older devices beginning just months from now…
It's easy to see why I believe demand for this metal is on the verge of exploding…
And not slowing down any time in the foreseeable future.
Now, I'd love to give you the name of this obscure metal right here in this presentation…
And send you off to immediately turn that information into a boat load of profits.
The problem is… there's virtually no way to do that directly.
One of the challenges of investing in rare and obscure metals is…
There's no marketplace.
You can't walk into your local jeweler, buy a few ounces, and lock them away in a safety deposit box.
There's no futures exchange where you can buy contracts and have your broker manage them for you.
And there are no ETFs or mutual funds that trade directly in the metal.
The only way to invest in this strange mineral and profit from the coming demand surge…
Is to buy shares in a company that mines and produces it.
And in my opinion, there's only ONE company on the planet worth considering…
Who is this Global
"Miracle Metal Titan"?
Since making its first-ever sale of this rare metal in 1933 for $12,241…
This company has handed investors multiple opportunities to see triple and quadruple-digit gains.
For instance…
Throughout the 1970s and 80s, as they built long-term partnerships with automakers and consumer electronics companies, some investors saw jaw-dropping gains of 3,476%…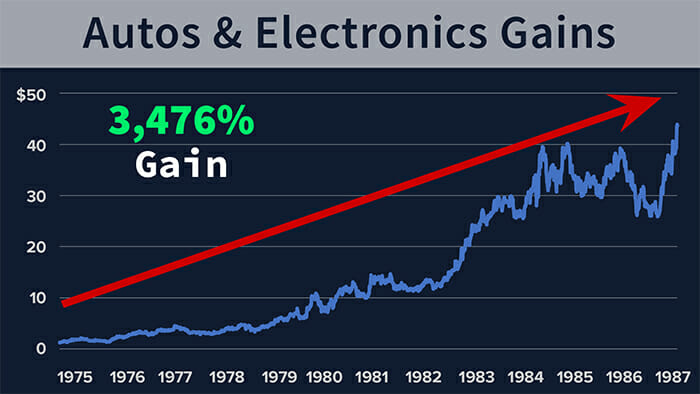 A few minutes ago, I mentioned the gains this company could hand you from the "new space race" could easily top 1,272%.
How can I be sure about that?
Well, the company's already shown investors a return of that magnitude once before…
As the cell phone craze drove demand for this mysterious metal through the roof during the early to mid-2000s, the company generated explosive gains of 1,272%…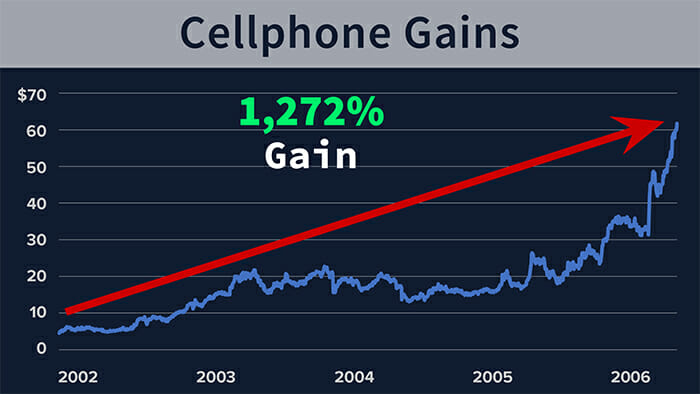 And this jump happened before anyone — other than maybe science fiction authors — dreamed there'd be anywhere close to 63,000 satellites circling the planet.
So I don't think I'm going out on limb by predicting the company could easily show investors a similar 1,272% return again…
And in far less time than it took in the early 2000s.
But this titan's outsized gains didn't stop there…
As the economy recovered from the 2008 financial crisis and the company forged a one-of-a-kind partnership with the U.S. Department of Defense, the stock popped again… 477% over just 27 months…
And as cryptocurrency "miners" gobbled up high-speed graphics processing cards by the millions, the company showed investors a healthy 317% gain…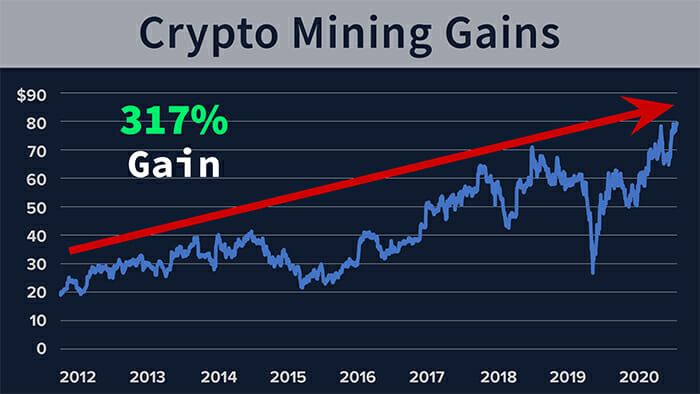 All totaled, if you'd taken a $10,000 stake in the company's stock shortly after it went public in 1972 and held on to it…
Today, you could be sitting on a life-changing $661,250.
And that's after surviving Black Monday in 1987…
The Dot-Com crash of the late 90s…
The 2008 Mortgage Crisis…
Even the Coronavirus craziness of 2020.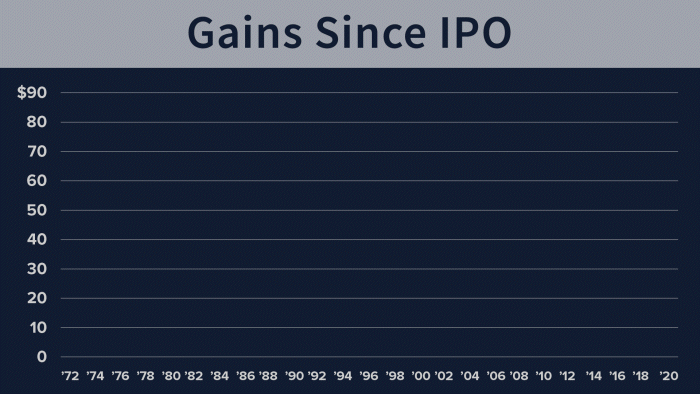 And today, I'm confident the "new space race"…
Fueled by the 63,000 satellites that will soon encircle our planet…
Have put this titan on the brink of another huge profit burst.
Why am I confident saying that?
Well, if this company were selling aluminum, copper, silver, or gold…
They'd be up against dozens — maybe hundreds — of other companies selling a virtually identical metal.
And they'd almost certainly get caught in a "race-to-the-bottom" pricing war against their competitors…
With the "winner" being the last man standing…
The company willing to accept the absolute lowest price they can stomach without going bankrupt.
However…
This situation is much different.
Because this "miracle metal titan" doesn't just have a slight advantage over its competitors…
It has a virtual stranglehold on the entire industry.
Let me explain…
Today, the company is sole owner of the single-largest "miracle metal" deposit in the world.
This remote and virtually unknown property contains close to 15 million tons of ore.
That's enough to maintain its current level of production for the next 127 years…
(But that's BEFORE the "new space race" drives demand to colossal new heights.)
However, this juggernaut isn't "just a miner."
They also refine and process the ore — removing impurities and transforming it into a ready-to-use raw material.
Another arm of the company also turns the refined metal into alloys they sell directly to end customers in the aerospace, defense, medical, automotive, and electronics industries…
Including — as you might expect — satellite manufacturers.
And the buck doesn't stop there…
They also have state-of-the-art fabrication facilities allowing them to accept customer design drawings…
Then press, cut, cast, drill, and machine the metal into fully functional parts customers can immediately bolt onto their spacecraft, fighter jets, cars, trucks, medical scanners…
Or any other essential high-tech hardware they make.
This puts the company in an incredibly unique position.
They're able to expertly handle every last inch of the supply chain…
From the brute force of smashing rocks and digging ore out of gigantic pits in the ground…
To the finesse of delivering precisely machined end-use components to demanding defense partners like the Pentagon.
So when Starlink, Project Kuiper, OneWeb…
Or any of the dozen or so companies who'll launch satellites over the next few years are looking for a "miracle metal" partner…
Who do you think they'll go to?
Will they find one company to mine the ore?
Another to refine it?
A third to forge it into a construction material?
And a fourth to machine it into useable parts?
Or will they go directly to the ONE company who can deliver the exact components they need to build their multi-thousand satellite constellations…
All with a single signature?
I'm 100% certain any serious satellite company is willing to pay a healthy premium for this kind of all-in, no-muss-no-fuss, end-to-end service.
Look, I've searched high and low…
And there's not a single producer of this obscure metal anywhere on the planet who's capable of this level of cradle-to-grave processing.
Most importantly, with every value-added service this genius-level company delivers…
It adds another layer of profits to the equation.
I don't need to sell you on why profits are a good thing for any company…
But in just a moment, I'll show you how this company's profits are all but invisible to 95% of investors in the world…
And exactly how to leverage that fact today to potentially turn a $10,000 stake into a quick and easy six-figure jackpot.
You see, anytime I uncover a company like this… one with:
The largest stockpile of raw material anywhere on the planet…
Long-term government partnerships critical to America's national defense and security…
And an end-to-end business model that sets them head and shoulders above every competitor on the globe…
I expect them to get a ton of attention from Wall Street banks, hedge funds, and everyday investors of all shapes and sizes…
And I fully expect that to happen the moment those folks finally put two and two together and figure out what I'm showing you right now.
However, as of today…
It's As If Wall Street Doesn't Know The Company Exists
Think of any company you'd instantly recognize as the biggest or best in its industry…
Apple for smartphones and tablets…
Tesla for electric cars…
Amazon for online shopping…
Netflix for video streaming…
You can likely think of a dozen more examples without breaking a sweat.
You're probably not surprised to hear companies like these can have as many as 40 or 50 Armani suit-wearing Wall Street analysts following their every move…
And sharing important news with their multi-billion-dollar hedge fund clients… usually behind closed doors… long before that news trickles down to everyday investors.
That makes it almost impossible for the "little guys" to see massive investment gains.
By the time they hear about new product announcements, acquisitions, or earnings results…
The hedge fund "vultures" have already pounced and gobbled up the biggest gains…
Leaving only the few fraction-of-a-percent scraps they were too impatient to wait around for.
So the moment I uncovered this "miracle metal titan" and saw how they're ideally positioned to capture the lion's share of the spoils the "new space race" is about to generate…
The first thing I wanted to know was…
"How many analysts are following it?"
Shockingly… the company is covered by only two analysts.
Two… out of the literal army of investment professionals who dissect companies for a living.
And those two analysts don't work for J.P. Morgan, Goldman Sachs, or Morgan Stanley.
They work for tiny regional banks you've most likely never heard of.
Now, these analysts might be excellent at their jobs…
But believe me, "big money" clients aren't getting their investment research from Midwest banks with 10 employees.
So chances are very good the multi-billion-dollar fat cats have never seen or heard the details I'm revealing to you in this presentation…
And that's created a once-in-a-lifetime opportunity for you to slide in undetected and pick up this stock at a price Wall Street hasn't already ratcheted up to Tesla levels.
Once you've claimed your stake, all that's left is to sit back, wait for Wall Street to figure out what YOU already know…
And bid the price of the stock up as much as 500%… 1,000%… 1,272%… maybe even higher.
Look, the fact this company is "flying below the radar" today is tremendously positive.
It reinforces my confidence that we're catching this opportunity early enough to bank life-changing profits…
Before Wall Street shows up at the door… uninvited… and spoils the party for everyone.
But remember…
Wall Street bankers aren't dumb.
They employ armies of Ivy League MBAs using computer models designed by literal rocket scientists to pinpoint profit opportunities and pounce on them in an instant.
The reason this opportunity slipped through their fingers… so far… is that our "miracle metal titan's" secret sauce doesn't show up in earnings call transcripts or stock price charts.
It's the kind of information only an experienced financial investigator — the stock picking equivalent of a bloodhound — can dig up and share with you.
Now, if exponential satellite growth alone was the end of this story…
The instructions I'm about to reveal could hand you a tidy profit…
One that would reward you incredibly well for the few minutes you've taken to review this presentation.
However, here's why I'm confident gains of 1,272% could be just the beginning…
5 Key Industries Could Multiply Demand for This "Miracle Metal"
Far Beyond Satellites
As you've just seen…
Over 60,000 new satellites will be constructed and launched this decade alone.
That puts the aerospace industry on track to generate colossal demand for our "miracle metal."
But this obscure, grey mineral is also vitally important to dozens of thriving technologies across five mega-industries, including:
Medicine — The metal is used in X-Ray machines and CT scanners to reduce radiation dosage and identify tumors at their earliest and most-treatable stages. It's also used in optical lasers to treat eye diseases, to improve electrical conductivity in sensitive surgical equipment, and even in laboratory equipment used to analyze blood.
Energy — Its high temperature resistance makes the metal well-suited to protecting critical components in nuclear power plants. It's being used today to allow solar panels to operate at extremely high temperatures while keeping sensitive internal electronics cool. It's also used to increase the lifespans of wind turbines… making them far cheaper to operate… and turning wind energy into a feasible large-scale electricity source.
Transportation — This rare metal is single-handedly responsible for increasing the fuel efficiency of cars and trucks by 20%… something it's been doing around the world since the 1970s. The automotive industry also makes extensive use of the metal in traction controls, transmissions, electric motors, anti-lock brakes, and fuel injection systems. It's also found in vehicle safety airbags to ensure they engage quickly and accurately… and in the GPS units found in air-traffic control systems as well as landing gear bushings and bearings in commercial aircraft.
Communications — Its rust-proof properties make this metal a perfect material for protecting transatlantic fiber optic cables deep along the ocean floor. It's also found in battery contacts and electronic connectors inside cellular smartphones and tablets, as well as Wi-Fi connected cameras, and computers. The metal also helps electronics manufacturers design high-speed computer chips while simultaneously reducing their size.
Defense — It's used extensively in the electrical circuits, structural components, and targeting systems of fighter jets including the F-16 and F-22… also in the optical systems of military helicopters, combat drones, and battlefield tanks. The military relies heavily on this metal for guided missile defense systems, spy satellites, and critical communications devices. It's also found inside the scanning and sorting equipment located at America's airports, seaports, and border crossings to inspect cargo and baggage for dangerous and illegal substances.
As you can see, uses for this metal go far beyond satellites.
Over the next few years, each of these industries has the potential to double… 5X… or maybe even 10X global demand for this already-rare metal.
That could mean billions in additional profits for the "miracle metal titan" I've detailed for you today…
And massive gains for investors who follow the simple instructions below.
Wall Street's "masters of the universe" appear to be asleep at the wheel right now…
But I don't expect them to stay in the dark forever.
For you… acting quickly could mean the difference between banking a quick life-changing profit…
And missing out completely.
There's not a minute to waste, so…
Here's How to Get Started
Right Away
I want you to have everything you need to take full advantage of this opportunity…
And flood your brokerage account with more cash than you've ever thought possible.
So to get you started, I've put together a detailed report…
And I'd like to send it to you today… absolutely free of charge.
It's called…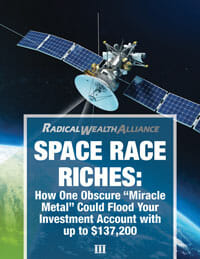 Space Race Riches: How One Obscure "Miracle Metal" Could Flood Your Investment Account with up to $137,200 (value $499)
Inside this step-by-step guide, I reveal:
How the exponential growth in satellites is on track to push demand for this obscure metal to unprecedented heights… well into the next decade and beyond.
How the defense, automotive, transportation, energy, and medical industries are lining up to drive demand even higher.
How the world's #1 "miracle metal" producer — right here in America's heartland — is ideally positioned to turn this imminent demand surge into cold hard profits.
Why investors who act quickly could see lightning-fast stock gains of 1,272% (or higher) in the coming months… and potentially turn a $10,000 stake into as much as $137,200.
The critical timing of this opportunity… remember, Wall Street could catch wind of these details any day… and rip the profits right out from under us.
Details of the titan at the very epicenter of this opportunity and exactly how to play the company's stock for maximum profit.
And of course, the company's name and ticker symbol so you can get positioned at the best possible price… before Wall Street creates a market feeding frenzy and drives the stock to Tesla levels… or beyond.
Based on the sheer volume of research I've put into this report alone, if I were selling it on its own…
I'd slap a $499 price tag on it with no reservations at all.
Because honestly, I believe it's a steal at that price.
After all, the simple instructions inside could lead you to gains as high as 1,272% in the months ahead…
But here's the thing…
This report isn't for sale anywhere at any price.
You see, I'm not in the business of peddling one-off reports… then leaving you alone to figure out the fine details on your own.
I'm much more interested in offering ongoing support and coverage to help you build wealth over the long term.
So while this report isn't for sale… you can have a free copy in your hands within minutes.
All you have to do is accept my invitation to join one of the most prestigious and exclusive investment advisories at Investing Daily.
It's called Radical Wealth Alliance…
And for a short time, I'm opening the doors for you to join me inside.
Radical Wealth Alliance is unlike any advisory you've ever seen.
Because not only do you get access to my detailed research and wealth-building stock recommendations…
You get…
Six World-Class Financial Experts Doing the Heavy Lifting for You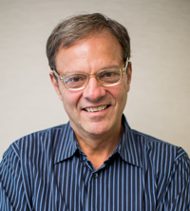 With your Radical Wealth Alliance membership, you'll not only benefit from my 30+ years of in-the-trenches investment experience…
You'll also have five more of the smartest financial minds on the planet in your corner.
All six of us seasoned veterans are laser-focused on a single goal…
Helping you become obscenely wealthy.
Let me introduce you to my Radical Wealth Alliance brothers-in-arms…
Dr. Stephen Leeb
Author of 9 influential and highly-acclaimed books on finance and economics — including New York Times best-seller The Coming Economic Collapse, where he predicted the housing crash of 2008, and Defying the Market, which predicted the dotcom crash of 2000.
Leeb is a recurring guest on Bloomberg TV, CNN, NPR, Fox News, and many more.
He's has been called "one of the country's foremost financial experts," and our subscribers lucky enough to act on his advice would agree…
10 of Dr. Leeb's ultra-safe, crash-proof stock recommendations — including little-known gold mining plays — were more than just "safe harbors." They better than DOUBLED.
Jim Pearce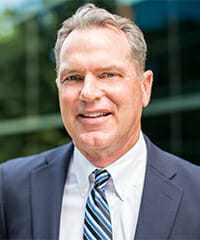 A stockbroker since 1983, over the years, Pearce has managed client investment portfolios for major banks, brokerage firms, and investment advisors. Jim has a BA in Business Management from The College of William & Mary, and a CFP from the College for Financial Planning.
Jim is known around the office as our "All-Weather All-Star" for his uncanny ability to pick winning stocks in up, down, sideways, or upside-down markets. He's been doing it like clockwork for thirty-six years, calling enormous winners while they're still on the ground floor.
Jim Fink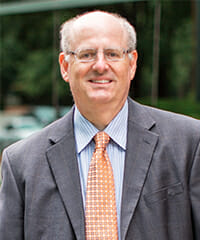 Our resident quick-money trading expert who's accomplished nothing short of impossible in his 20+ years as a professional investor. Jim posted a two-year winning streak, with 356 wins in a row(!)… and more than one hundred of his trades have better than doubled. He even doubled his money 11 times… trading on the SAME stock.
Tell me: What's the first thing you'd splurge on if you experienced even half of those 356 winners?
Scott Chan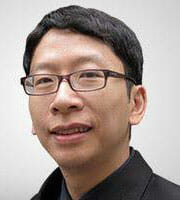 Every team needs a "rocket scientist." Enter, Scott Chan… our brilliant in-house "numbers guy."
With an MBA in both Finance and Computer Information Systems, Scott uses his finely tuned analytical skills to uncover profit-making opportunities most Wall Street analysts don't have the patience or talent to find.
Mentored by some of the smartest investment experts in the business, Scott continues to generate winning stock recommendations at a pace that makes many so-called "gurus" green with envy.
Robert Rapier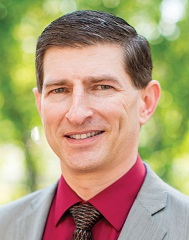 Last, but far from least, the final superstar on the Radical Wealth Alliance team is Robert Rapier, a true genius at finding "income by any means necessary."
His articles have been featured in The Wall Street Journal, Washington Post, and Forbes. Moments away from obtaining his Ph.D. in chemistry & math — he quit to pursue making a fortune in energy stocks.
We're lucky he did, because some of the picks in our world-class portfolio have handed out potentially lifechanging returns of 33x, 27x, 22x, 21x, 18x, 17x, 16x, 15x, and 10x your money.
Together, the six of us have over 160 years of hands-on investment experience.
We've seen all the high-flying, flash-in-the-pan "gurus" come and go.
We pay no attention to their short-sighted gimmicks… like touting the crypto-of-the-week or "meme stocks" that take off like rockets before crashing and burning a few days later.
Instead, we rely on tried-and-true, battle-tested strategies focused on helping you build wealth today… and well into the future. Things like…
Doing the hard work others are unwilling to do…
Uncovering critical company details most analysts miss…
Identifying unstoppable global megatrends long before others see them coming…
Taking a global view and "connecting the dots" in highly profitable ways…
And boiling everything down into actionable, money-making stock recommendations… without all the media hype, political spin, and unqualified opinions you'll find elsewhere.
When you join Radical Wealth Alliance today, you get access to monthly trade recommendations from all six members of this elite investment "Dream Team."
However, we don't simply send you stock picks and then leave you flapping in the wind to decide whether to buy, hold, or sell.
Instead, we're at your side every step of the way…
Giving you precise, actionable recommendations and easy-to-follow, plain-English instructions on exactly what to do and exactly when to do it…
All backed by our 160+ years of combined experience.
And when you join us inside Radical Wealth Alliance today, in addition to your free copy of Space Race Riches (a $499 value), you'll also have instant access to:
Up-to-the-Minute Flash Action Alerts: The moment it's time to make a move on any of our stock positions, we've got you covered. We'll send an instant alert straight to your email inbox. We won't beat around the bush… you'll receive simple, step-by-step trade instructions you can use to take action right away if you choose to.
12 Full Months of Investment Briefings: Each month, you'll receive our latest detailed report… hot-off-the-presses. Inside, the team shares performance numbers on our open trade positions, our latest stock recommendations, plus what we expect to see happening in the markets over the coming weeks. We hold nothing back. We go out of our way to ensure you have every opportunity to build the retirement nest egg you've always dreamed of.
Simple and Clear Investing Guidance: You'll never be at a loss… wondering what moves to make with your investments. The team is with you every step of the way with clear instructions on what to buy… what to sell… when… and at what price. Remember, the Radical Wealth Alliance "dream team" gives you access to six world-class investment professionals. All that's left for you to do is follow our recommendations, then sit back and enjoy the process… stress free.
Plus, you get private access to the members-only Radical Wealth Alliance website portal: Think of this portal as your exclusive "profit vault." Inside, you'll have 24/7 access to everything the team creates… all of our stock recommendations, flash alert histories, special reports and bonuses, model portfolio returns… and more. Everything you need, all in one place, and only ever a click away… day or night.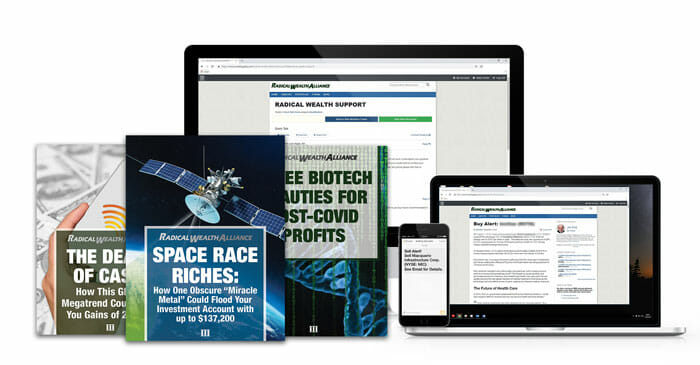 Look, you already know investing profitably takes a lot of time, patience, hard work… and decades of experience.
That's why many investors pay a ton of money to financial experts like the ones on the Radical Wealth Alliance team.
So at this point, you may be curious…
What's Membership Going to Cost Me?
You're probably wondering what it costs to have six of the world's most brilliant investing minds working tirelessly for you day-in and day-out…
Updating you the moment one of your stock positions requires attention…
And ensuring you have all the investment recommendations, research, and communication you need to secure the retirement lifestyle of your dreams.
You might expect this kind of VIP treatment to cost upwards of $10,000 a year…
But a price that high would put Radical Wealth Alliance out of reach for most everyday investors…
The very people my partners and I are committed to helping.
That's why we're not asking anywhere close to $10,000 when you join us today.
Our regular price for a one-year membership is $5,000…
And when you consider the life-changing gains you could see from your Space Race Riches report alone…
Plus, the stock recommendations my colleagues and I will hand-deliver to you over the next 12 months…
Each with the potential to hand you double, triple, or even quadruple-digit gains…
$5,000 would be the deal of the century.
But what if I could knock the regular price down to $4,000?
Or better yet… down to just $3,000?
That would have to make it a no-brainer, right?
Well, what if I told you…
The first 20 people to say "yes"
today can join for a price you'll likely never see again.
My colleagues and I here at Radical Wealth Alliance have dedicated our careers to helping everyday investors build massive wealth.
But we know not everyone can manage the full-freight membership fee…
And we like to reward bold action takers.
So, today you can join…
For just $1,497.
That's an unheard-of 70% discount off our regular annual membership.
Unfortunately, there's one small catch…
I had to fight tooth and nail to convince my publisher to agree to this special pricing.
And because the discount is so huge, he's only allowing a maximum of 20 investors to join today at this rate…
No exceptions!
Locking in 12-months of stock recommendations along with your free copy of Space Race Riches is easy…
All you have to do is click the "Yes" button below, right now:
Still on the fence about joining us?
Let me "sweeten the pot" for you.
Join me inside Radical Wealth Alliance today and you'll also unlock access to two exclusive money-making bonus reports… absolutely free.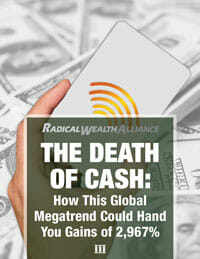 BONUS #1: The Death of Cash: How This Global Megatrend Could Hand You Gains of 2,967% (Value: $499)
Inside this gem, I reveal:
How COVID-19's global devastation has created the ideal breeding ground for contactless payment technologies to thrive.
The magnitude of the contactless payments market and how it's expected to explode in the coming months… and well into the foreseeable future.
Details of the $10 stock that's amassed a $5 trillion partner list that includes Visa, Mastercard, JPMorgan Chase, Apple, and Samsung.
How the company's proprietary "Omniweb" technology has the potential to flood the company's coffers with as much as $5 billion a year.
And how even the smallest slice of the payment industry's $10.5 trillion dollar pie could generate massive stock price growth of up to 2,967%… for early investors.
This report is valued $499.
But I'd like to send it to you for free…
Along with one additional gift…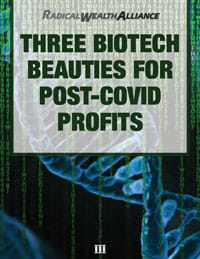 BONUS #2: Three Biotech Beauties for Post-COVID Profits (Value $499)
The COVID-19 pandemic has already generated huge investment wins in the biotech industry — including 1,132% from Moderna and an astonishing 4,638% from Novavax.
But the biotech boom is just beginning.
Inside this report, I reveal three virtually unknown small-cap stocks who are on the verge of delivering colossal gains to investors:
A tiny NYC-based company tackling one of the deadliest cancers known to man. Their cutting "DNA treatment" has received Fast Track approval by the FDA… putting this little gem well on its way to showing investors gains up to 106% in the coming year.
A Midwest biotech with a breakthrough technology designed to control the spread of pandemic viruses. It's not a vaccine… but the market for this "first line of defense" is expected to be worth $6.2 billion — and this company is poised to take home the lion's share of the profits.
A Massachusetts-based firm specializing in lab-made cannabis medications. The ability to "brew" marijuana's active ingredients in a stainless-steel vat — without ever touching a plant — has opened the door for this company to develop a cystic fibrosis treatment that's a just single FDA signature away from unlocking what could be a $5.8 billion fortune.
Combined with your copy of Space Race Riches, this three-report, wealth-building library has a value of $1,497.
But when you join me inside Radical Wealth Alliance right now, all three are yours… absolutely free.
Not only that, but your membership is covered by…
Our 365-Day, 500% Guarantee
With the steep discount we're making available to the first 20 members who join today, we simply can't offer a traditional money-back guarantee.
We'd end up with too many tire kickers…
People who'd rush in, grab their free reports… then instantly ask for a refund.
That wouldn't be fair to the loyal members who've been with us for years.
And more importantly… it wouldn't be fair to YOU.
My partners and I won't stand for it.
At the same time, we feel it's only fair your investment in Radical Wealth Alliance is protected…
And that you receive value from your membership… no ifs, ands, or buts.
The Radical Wealth Alliance Member Guarantee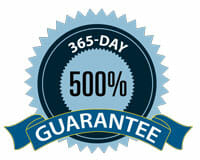 "Over the coming 12 months, we MUST provide you with the opportunity to bank at least 500% in gains, or the team works for you for an additional year… absolutely FREE."
So, here's how our guarantee works…
Over the next 365 days, if our model portfolio doesn't show you gains of at least 500%...
Simply give our VIP concierge a call or shoot them an email to let us know…
And we'll give you a second year's membership absolutely free.
Yes, you read that correctly.
If we only deliver trade recommendations totaling gains of 499%...
We'll work for you for a second year… absolutely free of charge.
That may sound like a ridiculous guarantee… and a good way to go out of business quickly.
But already this year, we've booked a 1,002% winner on the solar energy company Daqo New Energy...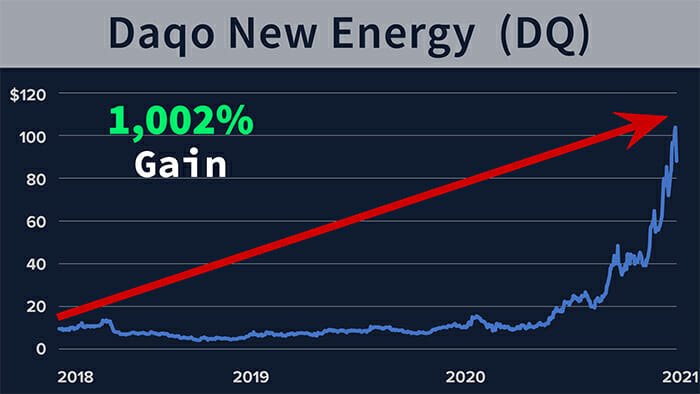 And another 1,422% on the online real estate company eXp World Holdings...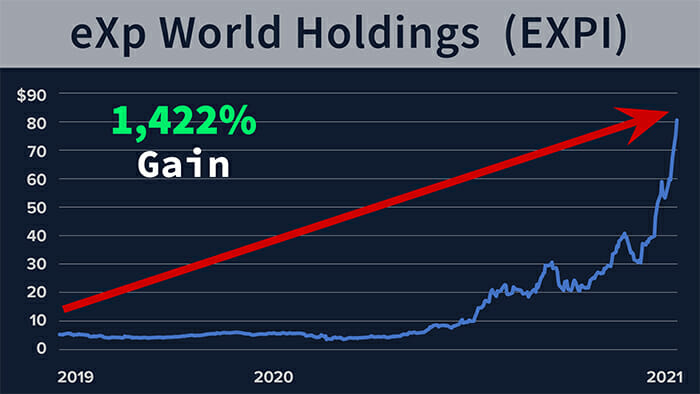 For combined closed-trade gains totaling 2,424%.
Now it goes without saying, quadruple-digit gains like these don't fall in our laps every day of the week…
We can't guarantee every trade will be a winner… and encourage members to never invest more than they can afford to part with…
But when a single recommendation — like our EXPI trade above — is enough to turn every $1,000 into $15,220…
And members are still riding open trades in our model portfolio that include...
119.6% on a high-tech luxury powerboat manufacturer…
127.8% on an innovative renewable energy mogul…
95.9% on a West coast genetic testing laboratory…
189.1% on a biomedical firm with a breakthrough diabetes treatment…
And 438.4% on a Midwest cannabis juggernaut.
Gains like these make me so confident I'll deliver on our 500% promise…
I barely give it a second thought.
You can lock in your shot at these same outsized of gains right now…
Simply by clicking the button below.
Now's the Time to Make Your Move
Over the past few minutes, you've seen how…
The surge in satellite growth from 3,400 today to 63,000 by the end of the decade…
Combined with the steady swell of breakthrough technologies in the Transportation, Medical, Energy, Communications, and Defense industries…
Are on the verge of pushing demand for this one obscure metal to unprecedented levels.
You've also seen how one All-American "miracle metal titan":
Is lightyears ahead of every other miner and producer on the planet in terms of raw materials, global reach, and end-to-end supply chain domination.
Has an exclusive long-term partnership with the U.S. Department of Defense… an agency who's branded the rare metal as "critical to national security."
Is ideally positioned to turn the looming surge in demand for this metal into massive stock gains for investors who take action today.
And most shockingly… how the company is flying 100% below Wall Street's radar… for now.
This last point is critical.
Right now, you're in a unique position.
Because you've stuck with me throughout this presentation…
You're now in possession of information that's completely unknown to most investors.
How long will it take before the "pros" catch wind of what I've shared with you today and start pushing the stock price up toward Tesla levels?
That's anyone's guess.
So it's crucial you get a jump on the Wall Street "hyenas" before they wise up and rip the profits out from under us…
And joining Radical Wealth Alliance today could put you in pole-position to reap all the rewards you deserve.
Here's everything you'll receive when you accept my invitation to join Radical Wealth Alliance:
Special Report: Space Race Riches: How One Obscure "Miracle Metal" Could Flood Your Investment Account with up to $137,200 (value $499)
BONUS #1: The Death of Cash: How This Global Megatrend Could Hand You Gains of 2,967% (Value: $499)
BONUS #2: Three Biotech Beauties for Post-COVID Profits (Value $499)
12-Month Membership to Radical Wealth Alliance
Our 365-Day 500% Guarantee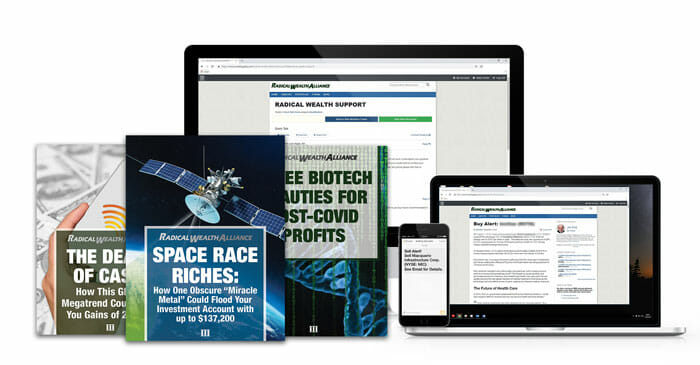 You can have the special report and bonuses in your hands within minutes…
Set yourself up to ride the "miracle metal titan" to gains of 1,272% or more starting today...
And prepare to receive new stock opportunities every month for the coming year…
Each with the potential to hand you double, triple, or even quadruple-digit gains.
All you have to do is click the button below right now to claim your spot.
You can review your order before making it final.
I look forward to welcoming you as a new member very soon.
To your wealth,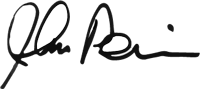 John Persinos
Managing Editor
Radical Wealth Alliance
P.S. Remember, I can only let 20 new members join today.
And with the unheard-of, one-time discount we're offering, I don't expect the remaining spots to last much longer.
Don't get locked out!
Click the button and claim your membership while there's still time.
Copyright © 2021 Investing Daily, a division of Capitol Information Group, Inc. In order to ensure that you are utilizing the provided information and products appropriately, please review Investing Daily's' terms and conditions and privacy policy pages.