…ONE Tiny $3 Company Is Poised to Skyrocket
Transforming Even a $3,000 Stake Into as Much as $99,997 (or more) When it Does
Fellow Investor,
Dr. Stephen Leeb here with an URGENT message:
The next wave of Electric Vehicle (EV) profits are quickly coming down the pike…
But this time the BIG GAINS won't come from Tesla, Nio, or any automaker you've heard of.
While most investors are still star-struck by Tesla's titanic gains over the last few years…
There's an even more lucrative EV niche, hidden in plain sight, that I doubt 1 in 1,000 investors are even aware of…
It's the "lifeblood" of the ENTIRE $3 trillion EV megatrend…
What Wood Mackenzie called the "cornerstone of the EV revolution."
Without it, Musk's first Tesla would have never even rolled off the production line.
I call it the "EV shadow sector"…
Stocks in this sector have already posted gains as high as 2,765%… but I'm confident that's just a taste of what's coming.
And in the next few minutes I'll show you how anyone can tap into it for as little as $3 a share…
For a shot at transforming even a tiny $3,000 stake into a $99,997 fortune.
But before we go any further I need to make one thing clear:
It doesn't matter if you're skeptical about the $3 trillion-dollar EV megatrend…
It doesn't matter if you think the terms "Clean Energy" and "Electric Cars" are all hogwash…
And it doesn't even matter if you think big banks and Wall Street billionaires have ulterior motives for getting involved.
Because the next surge of EV profits are coming down the pike… with or without you.
All you need to decide is if you want to stake your claim for a shot at the massive profits I believe are just over the horizon…
Or if you're going to simply sit on the sidelines and get left behind.
By now you've probably seen Tesla, Toyota, and even Ford making moves in the EV sector…
But these big names aren't the only ones making big profits.
Last year, EV stocks you've probably never heard of went on incredible triple and even quadruple-digit runs:
Arcimoto (FUV) rocketed up 919%…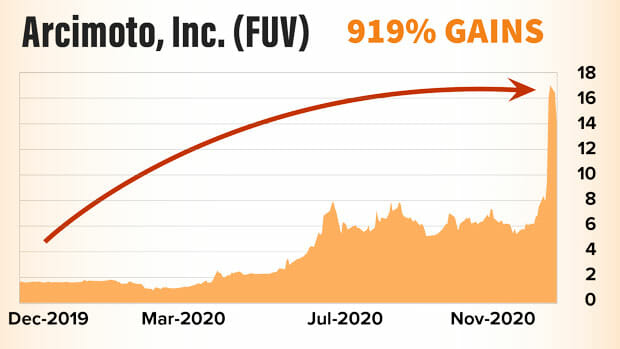 Nio (NIO) witnessed an unbelievable 1,310% record move…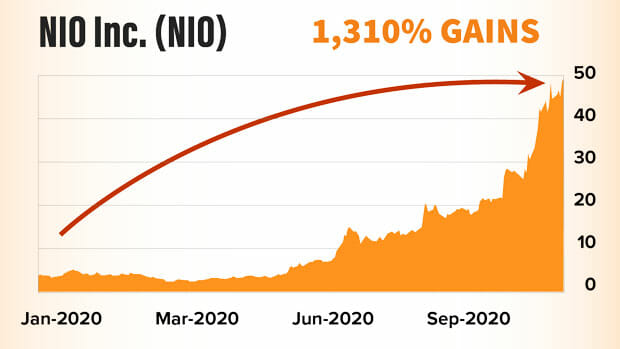 While Plug Power (PLUG) exploded a jaw-dropping 1,914%!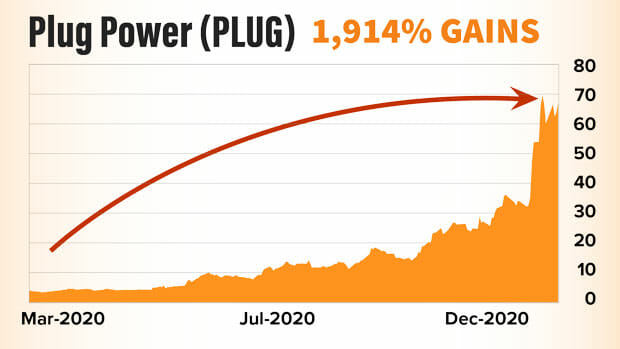 Those numbers are absolutely mind-blowing!
That's enough to transform even a $1,000 stake in each of these companies into $10,190, $14,100, and $20,140…
All together that comes to a rock-solid $44,430.
So, while others faced financial chaos in the midst of a global shutdown…
Well-positioned investors could have been sitting free and clear on a 5-figure fortune.
And here's the real kicker…
I believe those incredible gains are just the first inning of a multi-decade EV megatrend…
A megatrend so massive the Financial Times called it an "electric revolution"…
One that Bloomberg sources predict could soon be worth over $3 trillion…
And as Forbes says, this "electric revolution" has just hit its tipping point.

If my research is correct, stock prices across the entire EV sector are about to go into hyperdrive…
An absolute torrent of cash from global banks has just poured into this $3 trillion trend…
And as the Financial Post put it…
"The Race Is On"
Bank of America pledged to make EVs the "new normal" by 2030…
Goldman Sachs went "all in," leading a $2.75 billion investment into just one single EV startup…
And get this…
Norges Bank, the world's richest sovereign wealth fund with over $54.5 billion in reserves…
Snapped up over 40 million shares across 6 different EV makers in 2020 alone.
And it's not just the big banks getting involved…
Billionaires Are Betting BIG On This
$3 Trillion Trend
And they have piled in on a scale that's UNPRECEDENTED.
Tech pioneers from William Li to Denis Sverdlov have raked in over $12.6 billion from this megatrend…
Warren Buffett famously invested $232 million for a $7 billion return on Chinese EV maker BYD…
And not only did Jeff Bezos invest over $700 million of Amazon's money into EVs…
He also recently poured $10 billion of his own money into the Earth Fund…
An organization focused on green energy and new tech investments, like EVs.
Why does this matter?
From the start of his career, Bezos seems to have always had a knack for staying one step ahead of the competition…
Whether that's backing Google in 1998 to the tune of $250,000…
Or investing $37 million into Uber in 2011.
But this time he isn't betting $250,000… and not even $37 million…
According to my research, he's earmarked a huge chunk of that $10 billion investment explicitly for EVs…
That's definitely one way to put your money where your mouth is.
But before you "pull a Bezos" and try and guess the next EV stock to rip 1,000% higher (good luck, there are 400 electric car makers in China alone)…
I urge you to give me the next few minutes and I'll reveal the #1 EV play of the decade…
Because despite the incredible numbers I've just shown you…
There's An Even Bigger Story
Behind This $3 Trillion Trend That
NO ONE Is Talking About
See, what few investors realize is that the #1 way to get rich off EVs isn't to buy EV stocks.
While the crowd piles into regular EV stocks like Tesla…
The smart money isn't limiting itself to the mainstream EV stocks everyone is raving about.
They're also quietly diving deep into an "EV shadow sector"…
One that has outperformed regular EV stocks by 427%, 917%, and even 2,288%!
And these smart money billionaires aren't just ordering an "appetizer"…
They're grabbing a full "3-course meal"… piling BILLIONS into this sector.
And in my experience, when big name billionaires go ALL-IN on one hot sector…
At the same time…
Something big is about to happen.
And investors who know the right way to tap into this "EV shadow sector" could watch as a simple $3,000 stake rockets up to $99,997.
Unfortunately, most folks won't hear a peep about this story until it hits the front page of The Wall Street Journal…
And by then it'll be too late.
In fact, I'd be surprised if even more than handful of investors have a clue what's coming…
But word is slowly beginning to trickle out…
Goldman Sachs says demand in this "EV shadow sector" could explode by up to 900%…
Bloomberg recently declared the product this sector produces to be one of the most "critical" materials for our future economy…
While billionaire financier Robert Friedland said soon "you're going to need a telescope to see prices [in this EV shadow sector]"…
Why am I so certain he's on the money?
Because some of the early-stage outfits I'm watching in this "EV shadow sector" have already posted gains of 904%, 1,394%, and even 2,765%…
With ZERO signs of slowing down.
And if you thought the initial mad rush of billionaires into the broader EV space was big…
I believe the action unfolding here — in this little-known sector — is going to be even bigger…
Names like Richard Branson, Bill Gates, Michael Bloomberg, and Jack Ma are all involved…
But just because these big names are going all in on this "EV shadow sector" doesn't mean your shot at these incredible profits is already out of reach.
Follow my lead today and I'll show you why:
You Don't Have To Be A Billionaire To Invest Like One
In the next few minutes, I'll reveal exactly how you can lock in your shot at profiting off the "EV shadow sector" for as little $3 a share.
See, after countless months of research I've uncovered something incredible…
A $3 EV "superplay" that I believe is the #1 way to bank big on the EV megatrend.
And the true beauty isn't just that I believe it will help lead the epic transition from gas to Electric Vehicles…
It's that it could help you rake in gains up to 3,322% by being "fashionably early" on a megatrend that will be talked about for decades to come…
But before we get to that, I feel it's only right to properly introduce myself.
As I mentioned before, my name is Dr. Stephen Leeb.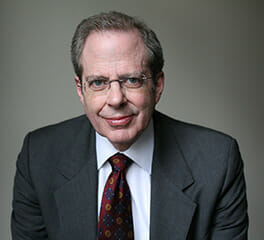 For over 40 years, I've been directly involved in the world of high finance…
In that time, I've made countless correct calls in the tech and resource space, racked up incredible money for myself, and helped guide hundreds of investors to potentially life-changing profit opportunities.
Whether that's banking a solid gain of 81.29% on Raytheon…
Taking a quick 113% gain on Freeport McMoran in just 2 weeks…
Or collecting  a massive gain of 259% on Barrick Gold.
(Of course, not every trade I've recommended has turned out this well, but it does show what's possible when following my lead.)
And if my name sounds familiar at all, it's because you may have even seen me on TV being interviewed by outlets like NPR, Fox News, and Bloomberg.
I've been quoted in USA Today, Business Week, and The Wall Street Journal…
And I've even found time to publish 9 best-selling financial books…

My personal rolodex gives me access to a network that includes America's top investors, speculators, and financiers…
Men like billionaire investor Rick Rule…
Self-made billionaire and personal friend Tom Kaplan…
Eric King, the head of what many consider to be the world's most informative gold news site…
And dozens more.
These contacts, along with decades of experience navigating anything the market can throw at us have allowed me to predict massive economic trends with incredible accuracy…
Case in point:
Back in 1986 with the Dow trading at 1,500, I made a bold prediction that we'd soon see the Dow hit a high of 4,000… and was promptly "laughed out of the room" by my colleagues.
Those same colleagues got pretty quiet once the Dow smashed past 5,000.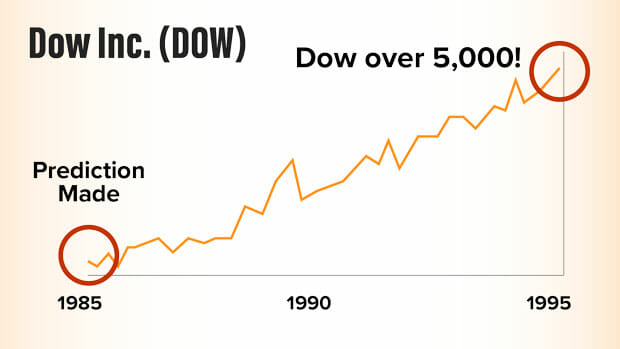 Fast forward to 2005…
Oil was trading at $68 a barrel when I released my book, The Oil Factor…
Few believed me when I predicted oil's price would soar to $150…
But within 3 years it outdid even my own forecasts — reaching OVER $170.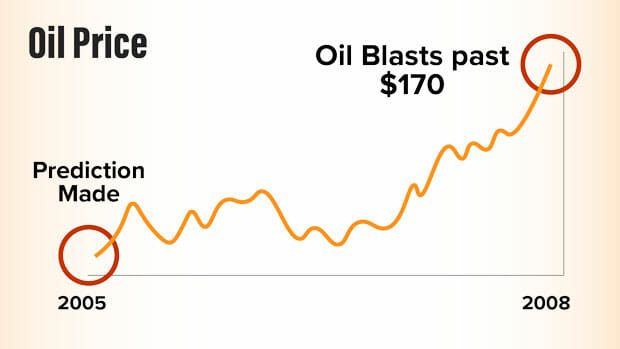 And in my 2006 book, The Coming Economic Collapse, I predicted a vicious economic and housing collapse…
All of which was proven out in the infamous 2008 Financial Crisis.
Regular folks across America who struggled for decades to build up their retirement accounts had their feet kicked out from under them almost overnight…
The sleepless nights, heartache, and toll it took on them and their families was unimaginable.
But those who heeded my advice could have sidestepped these issues…
And saved themselves a boatload of money in the process.
But the fact is ALL of my past predictions pale in comparison to the one I'm making right here, right now…
Because the floodgates are about to be ripped open on the $3 trillion EV megatrend…
And I believe it could create more millionaires than any trend in history.
What's more, it could happen sooner than anyone thought possible…
Economist Dr. Jeffrey Sachs, a man with more knowledge about sustainable cutting-edge trends than anyone I know, predicts EVs will be cheaper than gas cars as early as 2023…
That's not 2050… or even 2025… 2023 is just around the corner…
And when that happens, I believe adoption rates for Electric Vehicles will go into overdrive…
As the masses pile in ever faster.
And that's exactly how disruptive megatrends like this take hold.
Experts understand this to a T…
Which is why lawmakers — both Republican and Democrat — are backing EVs in a big way.
As part of a $1 trillion bipartisan package, the White House earmarked $15 billion for EVs…
Meanwhile, lawmakers are working on the EV Freedom Act.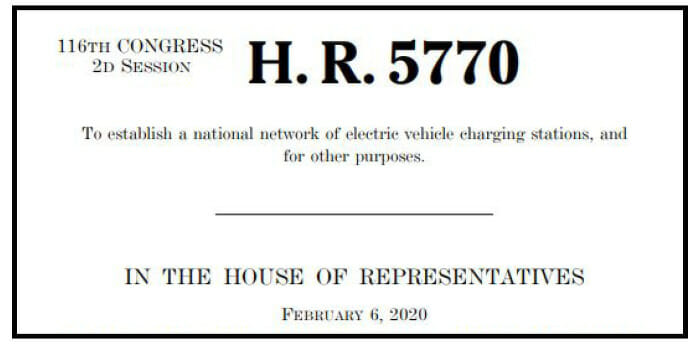 Within the space of 5 years, this new legislation plans to build a "coast to coast" EV charging network across all U.S. highways…
Create thousands of new jobs for America's EV future…
And accelerate demand for electric vehicles on a massive scale.
Which means those folks who tap into this megatrend today could turn even a $3,000 outlay into a $99,997 payday.
Those who don't, will miss out completely on the tectonic shift to EVs…
A shift kicking into high gear as we speak.
It's how Tesla was able to dethrone Toyota to become the world's most valuable car maker…
It's why in the U.S. alone EV sales over the next 8 years are projected to jump 797%…
And It's Why This Megatrend Could Be The Biggest "Millionaire-Minting" Opportunity of The Century
It's not just turning heads of big banks and the massively wealthy either…
Automakers around the globe see the writing on the wall too…
Which is why many have gone "electric" at a frantic pace…
And accelerated this non-stop megatrend even further.
In a recent bombshell announcement, Ford revealed that within 9 years almost 50% of vehicles in every Ford dealership will be electric.
And it made even bigger waves with another announcement that shook the world of EVs…
For 44 years running, Ford's F-150 has been the bestselling truck in the U.S.
But starting Spring 2022 it's getting an electric version called the F-150 Lightning…
And despite the $39,974 price tag the response has been out of this world.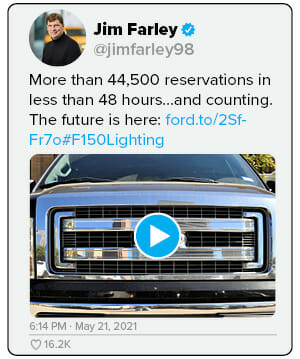 Just look at this tweet from Ford's president and CEO Jim Farley:
Let me crunch the numbers for you real quick…
A $39,974 price tag per truck puts Ford's 48-hour reservation haul at $1.78 billion.
And Ford isn't the only one in the game…
Porsche's CEO Oliver Blume wants half of Porsche's production to be electric by 2023…
GM announced that Cadillac will be majority EV by 2030…
Even Volkswagen and Daimler plan to make EVs account for 40%-50% of sales by 2030.
These guys have seen the charts…
And based on the moves they're making, I believe they see the writing on the wall as well as I do…
EVs are on a non-stop path to disrupt and dominate the entire auto market.
Just take a look at this chart from Benchmark Mineral Intelligence: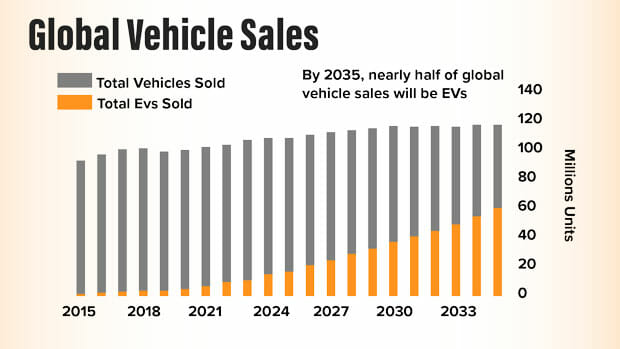 In 2015 only 0.5% of cars sold globally were EVs…
By 2019 that number had jumped by almost 400%…
And now JP Morgan says by 2025 electric cars will make up 35% of the global market…
You simply can't deny it…
The Pressure Is Building And The
Trend Is Accelerating
Folks who don't get in now could miss out completely on this massive megatrend.
But as it stands there's still one thing that could derail this progress…
Something so critical that each and every EV maker on the planet is desperate to secure it.
Something that can only be found in this "EV shadow sector"…
Those folks who successfully tap into it today could collect profits as high as $99,997.
Let me show you exactly what I mean…
About 100 years ago the first Model T rolled off the assembly line and Ford became wildly successful…
In the years to come, countless carmakers followed in its footsteps…
Names like Studebaker, Cunningham, and Hudson Motor Company came and went…
Hundreds of car companies failed…
But the real winner…
The one who figured out early on that he could make the most money… wasn't Henry Ford…
It was John D. Rockefeller and his company, Standard Oil.
He didn't need to figure out which carmaker would survive…
Because THEY ALL NEEDED HIS GASOLINE.
Today you have EV maker Nio trying to compete with Tesla…
And Tesla going head-to-head against Toyota…
But they're ALL going to need the new "oil" that will power the electric revolution…
So, what will that new oil be?
It's not lithium…
It's not cobalt…
And it's definitely not solar energy…
No, the months spent digging through hundreds of pages of research…
Scouring through every source in my rolodex…
And burning the candle at both ends…
Pointed me to the one and only "EV shadow sector" — COPPER.
As Goldman Sachs recently declared:

And I've uncovered one $3 "superplay" in the same position that Rockefeller's Standard Oil was 100 years ago…
The same Standard Oil which eventually became Exxon…
And rewarded early shareholders with life-changing profits of 14,413%.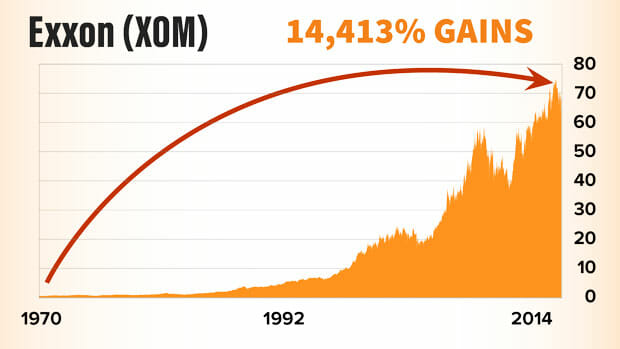 Enough to turn $10,000 into a jaw dropping $1.45 million fortune.
That's more than enough to retire on… and it came from a single stock!
History rarely repeats itself, but I believe this is the exact type of opportunity staring us in the face today.
And right now is your chance to get in before this $3 "superplay" shoots through the roof.
Giving early investors a shot at transforming $3,000 into as much as $99,997.
Now just stop and consider this for a moment…
While almost EVERYONE is raving about EVs, how often have you heard people talk about the "lifeblood" of this $3 trillion megatrend?
My guess is probably never…
You'll rarely see CNBC scratch below the surface to see what's making the EV megatrend possible.
Why?
Long story short… copper is "boring."
Why would the media bore their viewers with stats about the leaching, smelting, and purification processes mined copper goes through?
And why would they talk about something so "common" it shows up in wiring, plumbing, and even door handles, when there are far more interesting stories to cover…
Like a billionaire-turned-astronaut plowing all his money into electric cars.
But Goldman Sachs predicts copper demand could skyrocket 900% in the coming years…
And that's among the tame forecasts.
According to mining giant Broken Hill Proprietary's (BHP) best estimate, the world economy is projected to use as much copper in the next 15 years as it has in the past 100 years.
And according to my research, the bulk of that demand is due to the surging EV megatrend.
You see, while regular cars need as little as 18 pounds of copper…
Electric Vehicles need up to 183 pounds — over 10X more copper — EACH!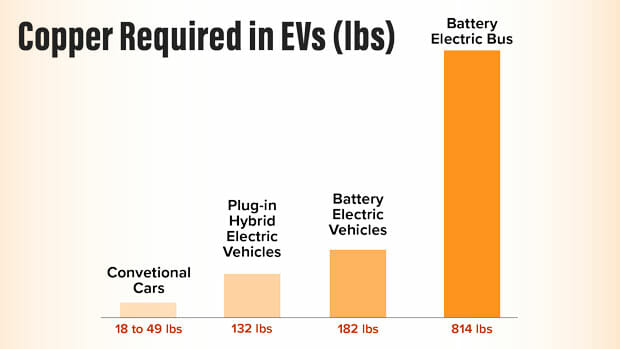 It's pretty clear this accelerated EV adoption is poised to ignite a copper super-boom.
That's why all my research has me convinced that copper is a "can't-lose bet."
Even world-leading metals consultant Gianni Kovacevic — a man who has personally rubbed shoulders with Jeff Bezos — points out…
If you're in the business of making anything that helps power the EV megatrend…
"You are going to have boom times like you've never had in the last 120 or 130 years."
You see, even if the auto industry shrinks because of a collapsed economy, ride sharing, or a drop in new car sales…
The Copper Industry Doesn't Care
Because even if car sales drop by 10%, 20%, or even 30%…
When half the cars on the road are projected to be completely electric within the next 10 years, we'd still be using over 400% more copper.
And that's why, behind the scenes, the "smart money" has already barreled into copper… (and I don't expect to see them slow down any time soon).
The caliber and status of the billionaires piling in are enough to make your head spin…
Bill Gates, Mark Zuckerberg, Jeff Bezos, China's richest man Jack Ma, Richard Branson, Saudi Prince Alwaleed bin Talal, Michael Bloomberg, billionaire Silicon Valley pioneer John Doerr, and the list goes on…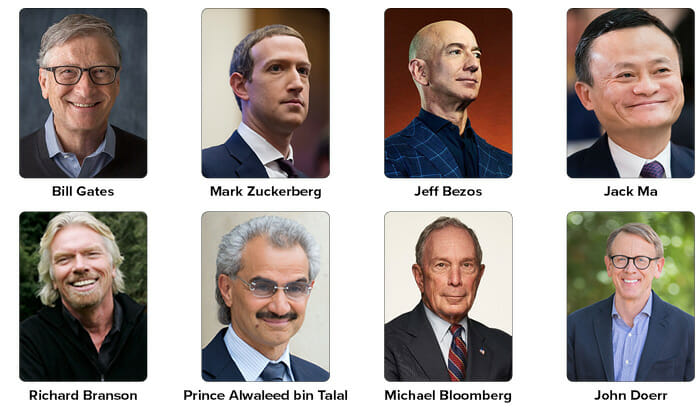 Knowing this is like seeing the future…
Like knowing which spot on the roulette wheel the ball will land…
Before the wheel even starts spinning.
These guys don't make multi-billion dollar bets without being sure of a BIG outcome.
That's why they're rich…
So how big of an opportunity are we looking at this time?
Well, the last time the world saw a copper bull market, no one could have imagined how high some stocks would fly…
Shares of Lundin Mining (LUN) soared 2,039%…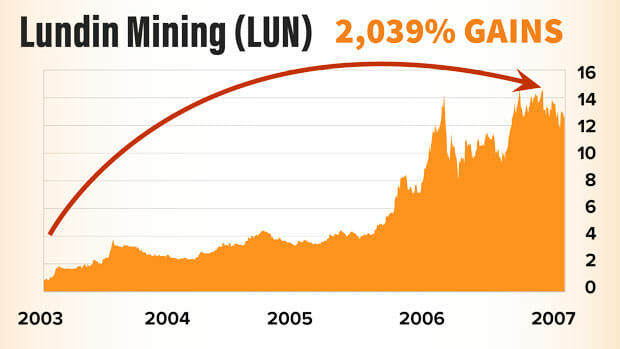 Imperial Metals (III) exploded 1,394%…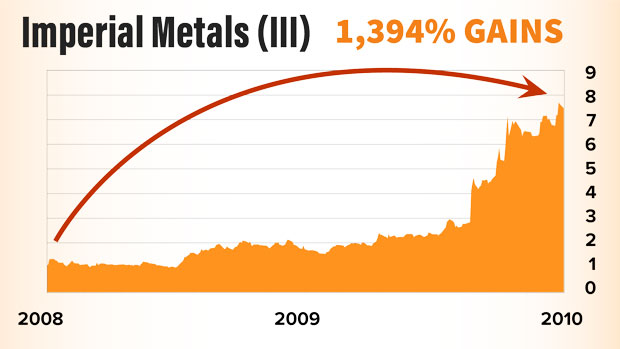 Canada's Northern Dynasty (NAK) was up 991%…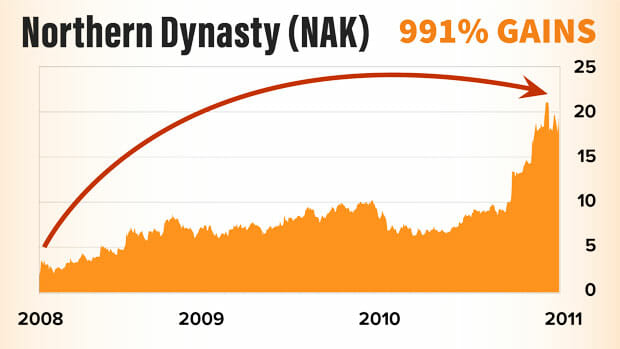 Southern Copper (SCCO) went on a record-setting 1,501% move…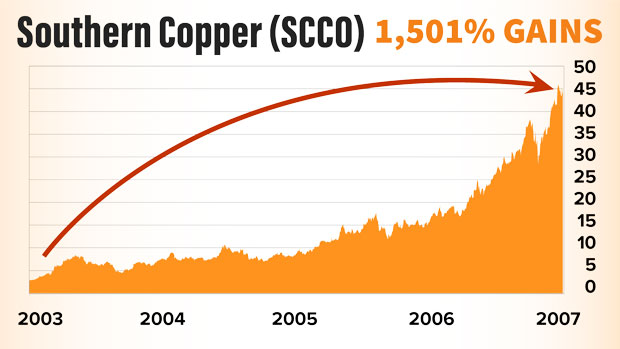 While Garibaldi Resources (GGI) witnessed a 2,765% stratospheric run…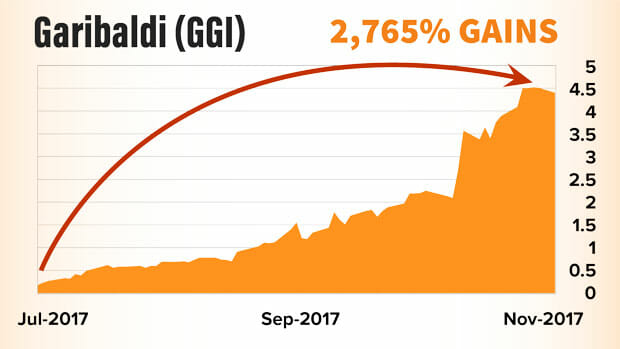 Those are just 5 of the dozens of examples I can show you.
Investing $1,000 into each of those 5 plays would have handed you over $91,800.
With that type of cash, you could have bought your very own Tesla Model S…
Spent summer evenings on your newly renovated deck without a care in the world…
Or taken your wife on strolls through snowy Christmas markets in Paris…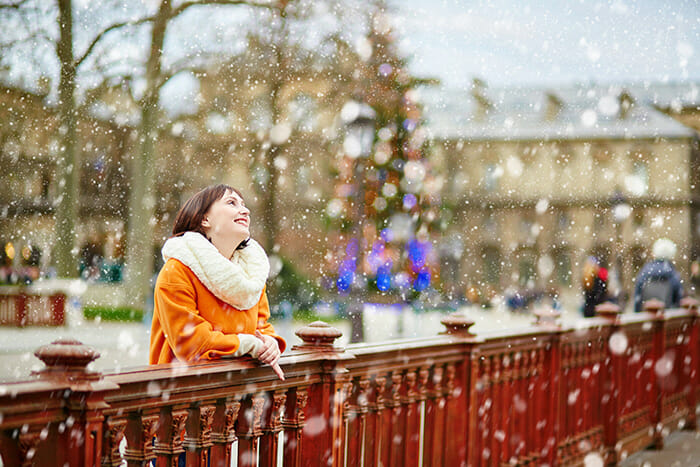 Now, it's important to note that breakout move in Garibaldi Resources happened in just 4 short months.
Which tells us one thing…
Things move quickly…
If you miss the first move… you could miss out on the gains completely.
Because if your money is parked on the sidelines…
You won't be there where when the fuse is lit on a potential 5-digit profit bonanza.
And as I'll reveal to you in just a moment, that's exactly what I expect to happen with my $3 EV "superplay"…
We Could Be Days Away From
Seeing Share Prices Start Their
Surge Of Up To 3,233%!
And making your move on this company today could put you in pole position to turn even a tiny $3,000 stake into an incredible $99,997 payday.
Most folks can go their entire lives without seeing returns that big…
And what makes this entire opportunity so urgent is that EV makers like Tesla are DESPERATE for copper.
You see, experts predict there may soon be almost 2 billion EVs on the world's roads…
To put that many Electric Vehicles on the road would require roughly 5 times the copper we consume today.
But there's one major problem…
The World Risks
Running Out

Of Copper

Bank Of America recently found that global copper inventories currently cover just 3.3 weeks of demand!

And they're not exaggerating… Copper has seen an upward surge in demand even as our reserves circle the drain…

Case in point: Since 2015 there has only been a single major copper discovery anywhere on earth.

In fact, a study by Wood Mackenzie found that by 2028 there'll be a copper supply deficit of 10 million tonnes.

To put that in perspective… the world's largest copper mine, Escondida, produces 1 million tonnes of copper per year…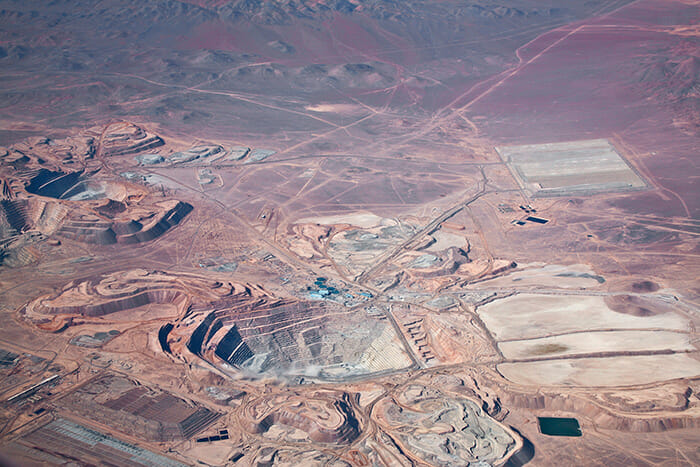 We would need another 10 Escondida mines just to keep up with demand.
And guess what…
Even if we were to discover a new copper deposit tomorrow…
It takes an average of 20 long, brutal years just to build a mine…
And get its production process ready…
BEFORE even a single ounce of copper gets pulled from the earth.
And the mainstream media are only just now waking up to the problem…
If you want proof, look at this Reuters headline:

I'll save Reuters some time…
The answer is a resounding YES.
And it ALL comes down to the $3 "superplay" I'm about to reveal…
A company that's a "

stone's throw

" away from our own backyard…
Moments away from breaking ground…
With heavy hitters in the EV industry, like Elon Musk's Tesla desperate to snap up its future supply…
But with big banks, billionaires, and big money going all in on this sector…
I don't think this $3 "superplay" will stay a secret much longer…
And the moment the cat's out of the bag…
YOUR shot at grabbing gains as high as 3,322% could snap shut. Fast!
Which means if you want in on this $3 "superplay" you need to make your move…
And you need do it NOW.
The great news is that you don't have to go at it alone.
I've put all the details I've uncovered on this groundbreaking opportunity inside an exclusive report I want to rush to you right now… absolutely free.
It's called How A Secret $3 "Superplay" Could Turn $3,000 Into A $99,997 Fortune.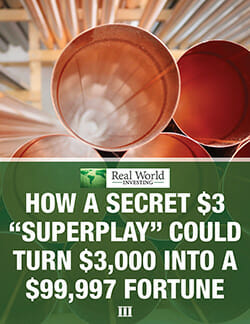 Inside, I'll reveal the ONLY company I believe is perfectly positioned to profit from the coming copper super-boom.
And right now, you can get in on the ground floor for as little as $3 a share.
In all my years I've never seen more compelling geology, more strategic thinking, or more impeccable timing from an early-stage copper outfit…
With the world staring down the barrel of an unprecedented copper supply crunch…
This tiny $3 copper miner is sitting on a motherlode potentially worth over $38 billion.
Why does this matter for you personally?
Well, right now the company's market cap sits at $323 million…
Let's assume that, like many miners out there, its value is tied to the value of the deposit itself.
Its market cap would need to jump over 11,500% just to reach that $38 billion number…
Launching its share price, and the fortunes of early investors, on a 4-digit moonshot!
And the fact of the matter is, there could be untold tons of copper lying in wait…
You see, this company's copper deposits sit inside an area that measures almost 667 square miles…
That's bigger than the size of New York City, Philadelphia, and Miami… combined!
What's more, it's found smack-dab in what the world-renowned Fraser Institute called one of the most favorable mining spots on the planet…
And it's right here in own backyard.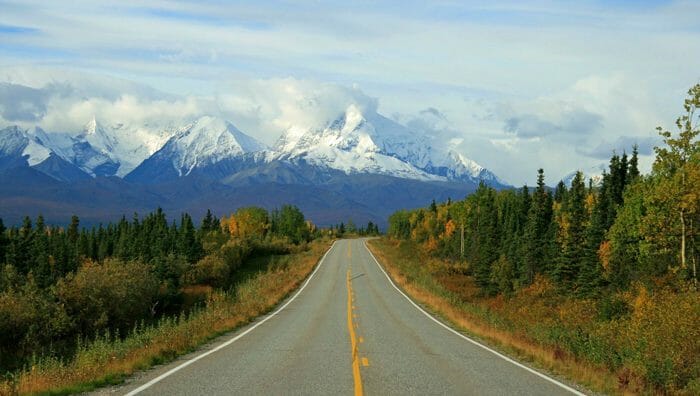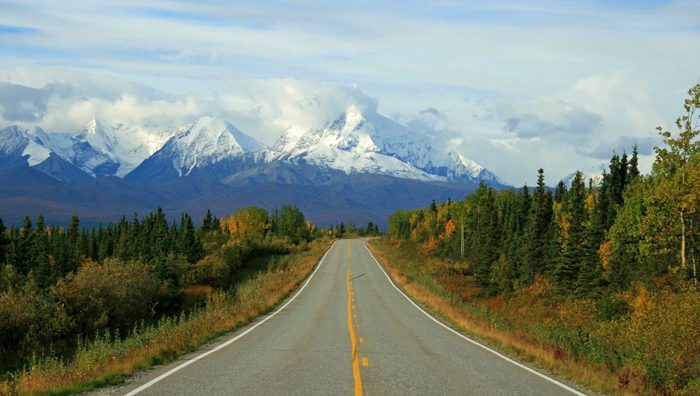 Which means it's a place with rock-bottom business taxes…
ZERO threats of military coups or socialist takeovers (unlike most mines found in Africa or South America)…
And it's a place that already boasts a long history of producing 9, 10, and even 11-figure mining operations.
Tally it all up, and here's the opportunity we're looking at, right now:
A copper miner with a market cap of just $323 million…
Sitting on a motherlode potentially worth over $38 billion…
Located in one of the safest mining areas on the planet…
In the midst of a historic copper supply crunch… which could soon send demand for copper surging up to 900%.
All of these items added up have me convinced that the opportunity on the table today is about as safe as you can get when it comes to investing.
And ALL the pieces are in place to send the share price on this $3 "superplay" soaring from $3 to $100 (or more)…
Putting early investors in position to turn even a tiny $3,000 stake into profits of up to $99,997.
So, it's no wonder some of America's most successful investors and hedge funds have snapped up the bulk of shares behind the scenes…
Billionaire investor John Paulson, a man who BusinessWeek acknowledged made "one of the biggest fortunes in Wall Street history," has increased his stake in this $3 "superplay" to almost $40 million.
The Baupost Group, a fund with over $30 billion in assets under management, and who boasts Harvard University among its many clients, controls almost 8.5% of this company.
While Thomas Kaplan, a man who started with just $10,000 and transformed it into a net worth of $1 billion, has bought up $81.8 million worth of stock.
The problem is that with so many "heavyweights" making moves…
I don't expect this $3 "superplay" to stay a secret much longer.
And with shares having already spiked 43% in the last few months alone…
This could be your final golden opportunity to get in before the masses pile in…
And send this stock on a non-stop profit surge of up to 3,223%.
And that's why I want to rush you my groundbreaking report: How A Secret $3 "Superplay" Could Turn $3,000 Into A $99,997 Fortune… ABSOLUTELY FREE.
All I ask in return is that you try my premium investment advisory, Real World Investing.
Real World Investing is the only service of its kind — designed to ensure you're always first in line on new breakthrough profit opportunities before they go mainstream.
Whether that's banking big gains on the $3 trillion EV megatrend…
Investing in the critical components behind the 5G boom…
Or getting ground-floor opportunities in gold, silver, and platinum delivered directly to your front doorstep…
These are opportunities that ANYONE can invest in…
And it can be done in any number of your favorite brokerages…

What's more, each recommendation is backed up by decades of investing experience through every market condition imaginable.
See, my mission with Real World Investing is not only to show my readers how to make a boatload of money…
But also to deliver it in the safest way possible, so you can finally reach financial security and gain the peace of mind that comes with it.
Giving you more time to spend with the people you love…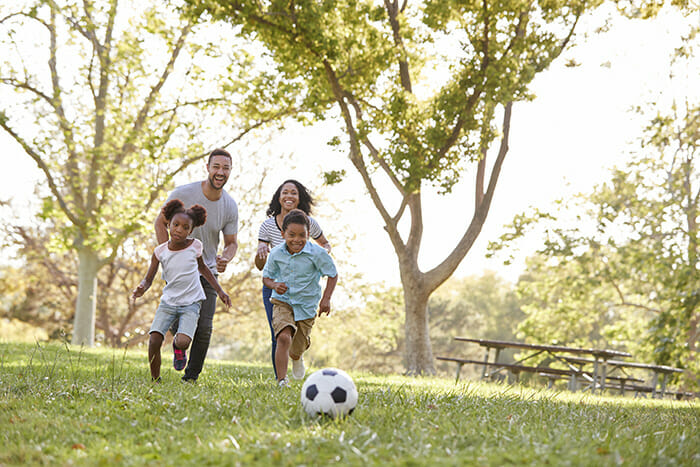 Doing the things you love…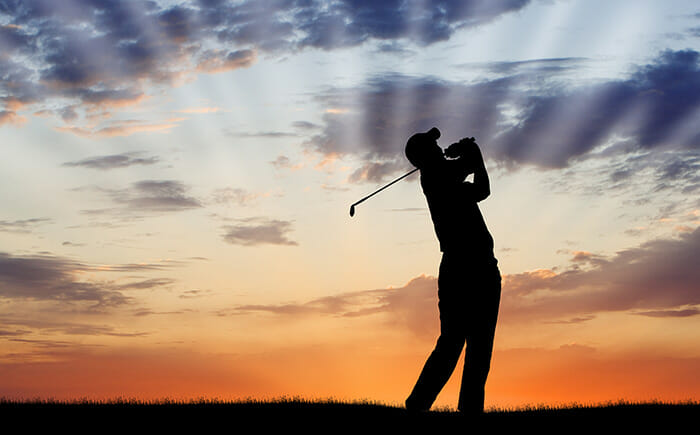 Without a care in the world about where the market's headed tomorrow…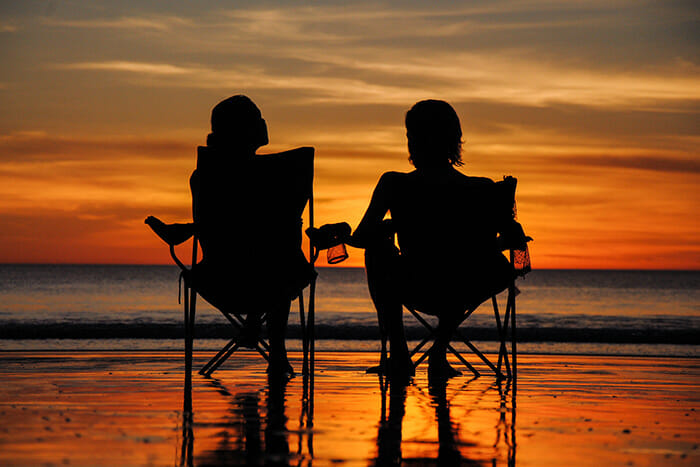 And Real World Investing could help you turn this dream into your reality.
Sound "too good to be true?"
Here's just a taste of the opportunities Real World Investing has already hand delivered to our readers:
81.29% on Raytheon
113% on Freeport McMoran
And even as much as 259% on Barrick Gold
A $10,000 stake in Barrick Gold alone could have been transformed into $35,900.
And as I write this, some of our open trades have members sitting on gains of 202%, 369%, and even 402%…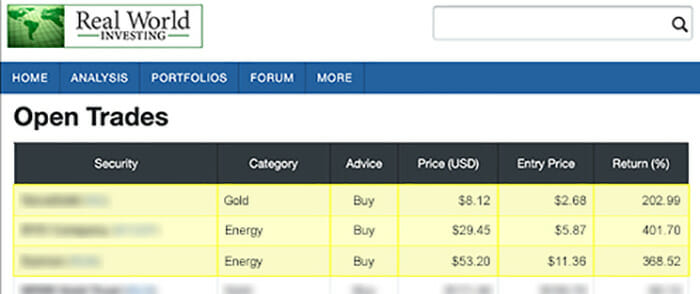 Of course, not every trade turns out this well… (no system is perfect, on occasion some trades have turned against us.)
But what you're looking at is real, verifiable proof of the profit potential you'll have as a member of Real World Investing…
Don't just take my word for it though.
Here's a small sample of messages that some of my readers have sent in :



And some of my readers have told me they've been following my recommendations for years (or decades even)…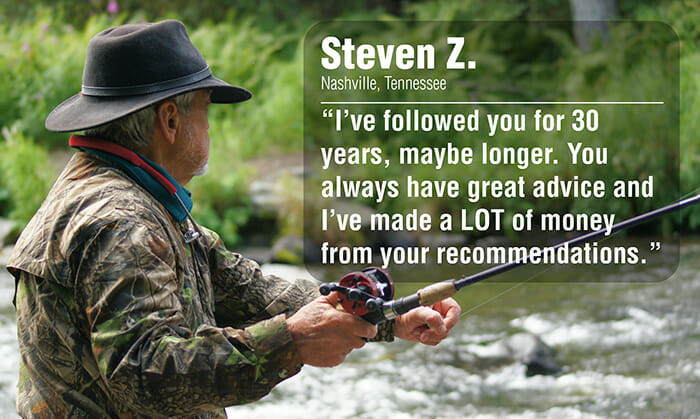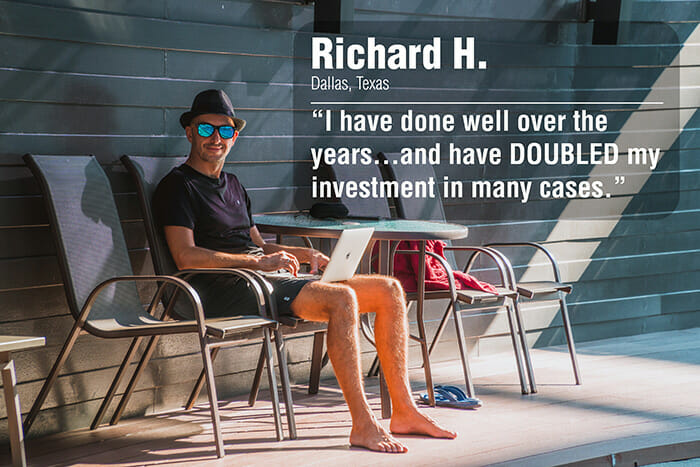 I have an inbox full of responses from readers, just like these…
Now to be clear, their results are exceptional and past performance isn't a guarantee of future results… but they do show what is possible when following my recommendations.
I'd love for you to be the next success story…
And your path towards that success starts the moment you accept my offer to join Real World Investing.
When you join today you're getting so much more than my groundbreaking new report….
Your new membership package for Real World Investing also includes:
My Personal Market Intelligence Reports — Whenever I spot an opportunity in the market that's ripe for the picking, I will rush you actionable updates that include the company name, ticker symbol, and our recommended entry-price. Each action update fits my decades-long strategy of being simple, safe, with massive upside potential. In other words, no matter which way the market is headed, my research will help you make sure you're in position to make money.
24/7 Live Portfolio Access — Here you'll get 24/7 access to our live model portfolio that shows all our current open positions across stocks and options, plus an up-to-date historical portfolio puts every trade, and our entire track record, right at your fingertips.
Exclusive Private Website Access — In this private one-stop hub you'll be able to view all our previously published content, view the model portfolio, PLUS get in-depth analysis from a range of members-only reports.
But I'm not stopping there…
If you're one of the first 50 people to step up and join Real World Investing today…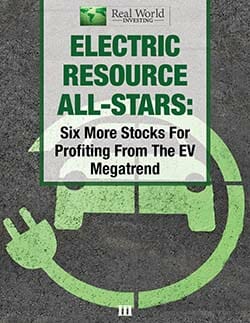 You'll receive an exclusive FREE gift that could hand you even more profits from the EV megatrend over the coming months…
Electric Resource All-Stars: Six More Stocks For Profiting From The EV Megatrend — absolutely FREE! (Value: $399)
While Goldman Sachs declared copper is the new oil of the 21st century…
There are a lot of "moving parts" in an EV… and not all of them contain copper.
They rely on other rare materials such as graphite, nickel, phosphorous, and many more…
And the EV megatrend has set off a boom in demand for these other critical materials as well…
Along with the companies that mine them.
Inside this exclusive bonus report I pull back the curtain on 6 of these companies…
These are businesses I believe are on track to at least double in the wake of the coming EV super-surge.
And in the case of some of the smaller stocks, the potential upside is even greater.
Which means you're getting 6 more opportunities to multiply your money on the EV megatrend rolling out across the globe as we speak…
And that's in addition to the $3 "superplay" revealed inside your personal copy of How A Secret $3 "Superplay" Could Turn $3,000 Into A $99,997 Fortune.
Both of these reports are yours absolutely free, the moment you lock in one of the 50 new membership bundles we've opened inside Real World Investing today.
Now you might be thinking…
"If this opportunity could turn $3,000 into $99,997, then your service can't be cheap"…
And normally… you'd be right.
The typical retail price for Real World Investing is $5,000 a year.
Considering that it could land you a $99,997 fortune — on a single trade — charging $10,000, $15,000 or even $20,000 wouldn't be out of the question.
But this isn't your "typical opportunity"…
And since you've made it this far…
You've proven you're not a "typical investor."
And I don't want price to stand in the way of anyone who's serious about changing their financial future with my research.
That's why the first 50 people to respond today, won't just receive exclusive access to my groundbreaking new report: How A Secret $3 "Superplay" Could Turn $3,000 Into A $99,997 Fortune.
Or my exclusive bonus report… that reveals 6 more opportunities to profit from the EV megatrend.
I'm also prepared to make you an incredible one-time offer to join Real World Investing at the lowest rate we've EVER offered.
You're NOT going to pay anywhere near $5,000… or $3,000…
Claim one of these 50 seats available inside Real World Investing today and you will lock in 12 months access for just $1,495…
That's An Incredible Instant
Savings of $3,505
And it only gets better from here…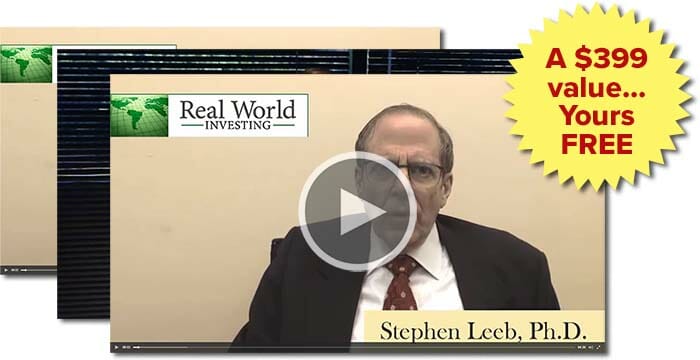 When you join me today, you will ALSO get instant access to my Quick-Start Master Class Video Series. (Value: $399)
Starting anything new can be scary… especially when it involves your hard-earned money.
But when you become a member of Real World Investing you won't be going at it alone.
This exclusive video series will help guide you through the ins and outs of Real World Investing so you can hit the ground running on your first trade.
Not only will you get access to the same proprietary strategy I've used to make money on a range of big-picture trends…
I'll also reveal how you can use it to make money for yourself on a consistent basis.
And it's yours completely free when you join me today.
Remember, once the first 50 spots are taken today, the deal is done… and this offer is off the table.
That's why time is of the essence…
And remember, it's made all the more urgent by the explosive gains some copper miners deliver in their early stages…
Because when you miss that first move…you might miss out completely.
Simply consider this:
If you'd invested $5,000 in copper miner Venturex Resources on February 15, you could have exited just 4 months later with a sizable $43,850 haul.
But had you hesitated just 15 days you'd be up only $9,650…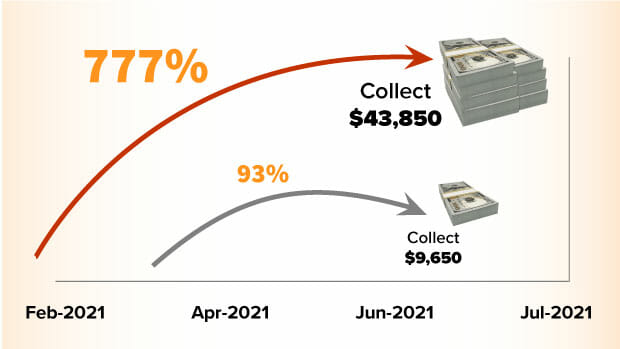 Which is why you must act decisively.
Because even one perfect investment could mean the difference between a lifetime of hard work… and early retirement on "easy street."
But before we go on I need to point out that there is one small catch…
Because of how valuable each of the 50 limited spots are…
I simply can't let even a single spot go to someone who isn't 100% committed to this service.
And because of that, I'm unable to offer refunds.
You're either all in, or you're out.
This is not a service for tire kickers.
But don't worry, if you're still on the fence, I've got you covered.
When you join Real World Investing today…
You Are 100% Protected By My Iron-Clad "Double Your Money" Guarantee
If the gains from my closed trades don't total at least 100% — enough to double your money...
Simply call our friendly service team and we'll give you a second year of Real World Investing on the house.
That's right, I'm willing to work another 12 months for you completely free…
That's how confident I am in the power of my investment picks…
Just consider that we recently closed out our Barrick Gold trade for a gain of 259%...
A modest $1,000 stake could have been transformed into $3,590.
Not only was that enough to more than triple your money…
That's enough to cover your membership today… twice over (and you'd still have profits in the bank).
ALL from a single trade.
There's simply no way around it — I've done everything I can to stack the deck completely in your favor.
Here's Everything You Receive When You Join Real World Investing Today: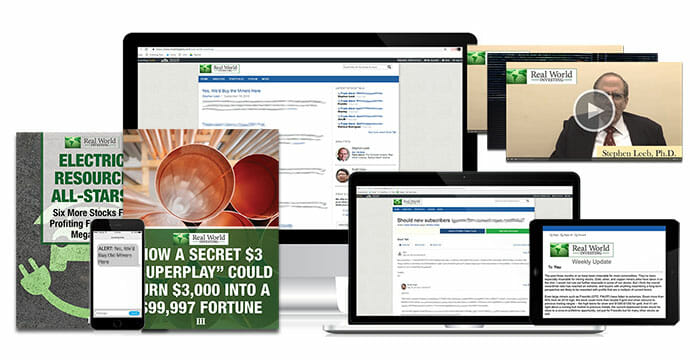 Special Report: How A Secret $3 Superplay Could Turn $3,000 Into A $99,997 Fortune (Value: $499)
12 Months Access To Real World Investing (Value: $5,000)

Includes Instant Access To Market Intelligence Reports
Instant Access To Our Live Portfolio
Instant Access To Our Private Website

Bonus Report: Electric Resource All-Stars: Six More Stocks For Profiting From The EV Megatrend (Value: $399)
Bonus: Quick-start Master Class Video Series (Value: $399)
Incredible $3,505 Doorbuster Discount
My Iron-Clad "Double Your Money" Guarantee
$6,297 $5,000 $1,495!
Now It's Up To You To Decide…
We're at a fork in the road and how you proceed is up to you…
I'm not here to make this decision for you.
If you pass on joining me, then you'll be on your own…
Sifting through hundreds of stacks of income reports…
Completing dozens of hours of due diligence on each trade you make…
Simply hoping you'll make the right investment choice.
If that's how you want to spend your time and energy, then Real World Investing probably isn't for you.
However, if you're feeling a little left behind in the markets, then I can offer you route number two.
You can let an analyst with decades of elite industry experience guide you along the path to financial freedom…
And share the details on a $3 EV "superplay" that could possibly make you up to $99,997 richer. Maybe more.
Just picture this…
You turn on the TV and it's PBS's Year In Review…
Your stock is the #1 story…
Your $3 EV "superplay" is now the one making headlines…
Its share price soaring as much as 3,233% in the past year.
Imagine the look on your wife's face when you turn and say, "We own that stock!"
By choosing route two, that dream could soon be your reality…
And that's why I'm certain you'll make the right decision.
But I urge you to act quickly…
Remember, this offer ends the moment all 50 seats are taken today…
And with everything I've laid out on the table…
I don't expect them to last very long.
Simply click the "Subscribe Now" button below to get started and follow the instructions on the secure order form.
See you on the inside,

Stephen Leeb, PhD
Chief Investment Strategist
Real World Investing
Copyright © 2021 Investing Daily, a division of Capitol Information Group, Inc. In order to ensure that you are utilizing the provided information and products appropriately, please review Investing Daily's' terms and conditions and privacy policy pages.