PLUS, it pays 3 to 20 times the normal dividend…
And NOW… you can use this incredible system for yourself to lock in on at least 20 "Triple the Market" trades… or we'll cut you a "check" for $995

Dear Reader,
Forget Tesla. Forget Bitcoin. Forget about inflation and worrying about what the Fed is going to do next.
Because today, I'm going to show you:
A NEW, safe way to print cash on command — without touching "toxic" assets that can wipe out your portfolio in the blink of an eye…
For an extra $334, $668, even $1,002 per week… EVERY week…
And up to 3X… 9X… even 20X more income than just buying stock.
So yes…
I'm asking you to forget everything the mainstream financial media is chattering about.
Especially when it comes to earning real income in THIS market.
Because unlike the reckless millennial kids going "All In" on Tesla, Bitcoin, or whatever "flavor of the month" stock pick is currently…
(And getting burnt to a crisp…)
My simple system allows you to consistently generate hundreds, even thousands of dollars in extra income…
Without risking everything you've ever worked for…
Without spending your whole day glued to a screen, waiting for instructions from some "guru"…
And without the constant worry of making investments that bounce around like a ping pong ball.
Forbes says the little-known type of trade I'll reveal is "Like finding money in the street."
But if you ask me, that's still a wild understatement.
In the first six months after I personally started using it (between September 2020 and March 2021), this type of trade has paid out thousands of dollars in instant cash…
($3,855 in the first 48 hours alone…)
With less risk than only buying and holding stocks.
Today, I'll give you the full run down of my exciting new system…
And why most investors miss out on a fortune by ignoring the tiny portfolio of "boring" companies I've been trading.
I call these safe, high-income trades:
"Income Boosters"
I can talk about them all day…
But I'd rather just show you their profit potential instead.
Like this Income Booster on International Paper, which brought in 13 times more than the dividend yield alone.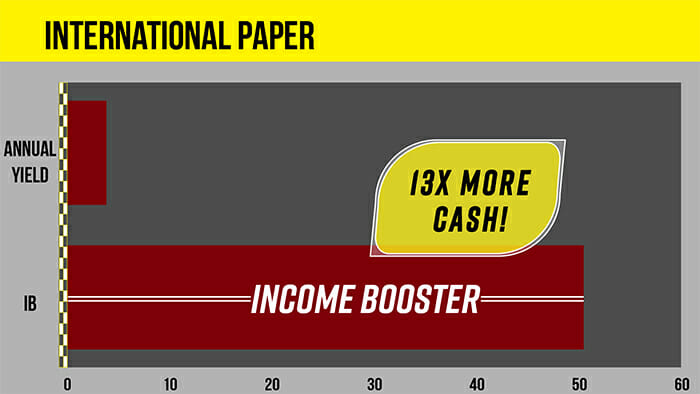 Or Federated Hermes, for 20 times more than the dividend yield.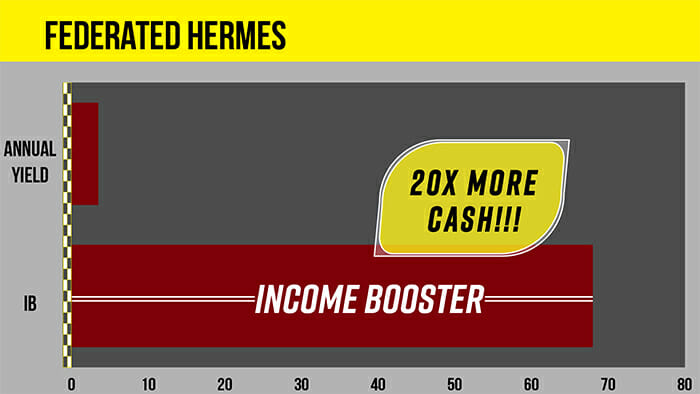 And Old Republic, which has returned 11.7% in less than a month… already smoking the yearly dividend by nearly 3 times over.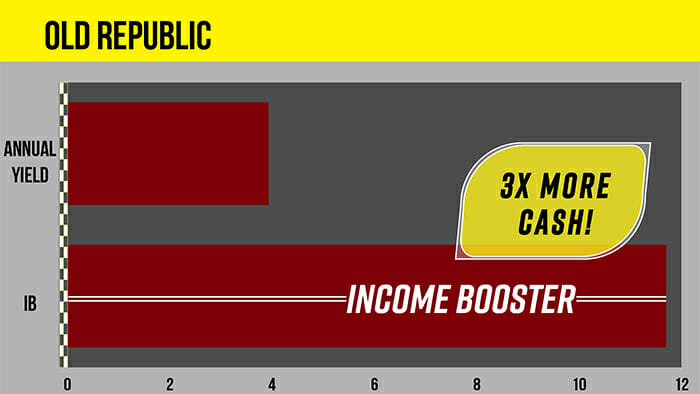 That's just 3 of the trades my simple system homed in on.
Are you starting to see why this is my favorite way to pull quick cash out of the market…
(And putting it directly into my pockets.)
It keeps you light years away from the risky stocks in mainstream financial headlines…
Doesn't require any complex moves or some separate, specialized trading account…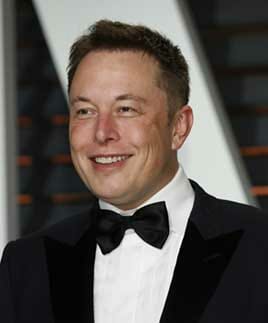 And delivers instant cash payouts of $330… $470… even $1,139 on EVERY new trade.
My secret is a set of 5 proprietary "checkpoints" I built to screen the market for trades with 3x to 20x more income potential (while taking LESS risk).
I've even added a "walkthrough" of my strategy. When you watch over my shoulder in a moment, I think you'll be excited to see how straightforward (and fun) this type of trade really is.
But before we get there, let me address the "Elonphant" in the room…
Have I been matching the crazy-explosive gains of hyped-up stocks like
Tesla, GameStop, & AMC?
(or any of the two dozen other "meme stocks"
that have come and gone recently)?
Of course not!
Here's why you shouldn't, either…
Because one glance at history shows you where they'll land when the bottom falls out:
Face first on the rocks.
But if you're reading this, I know you're smart enough to avoid putting your nest egg in one of these high-risk stocks.
Yet…
Settling for meager 2.2%… 4.5%… and 5.3% dividends (and pondering the centuries you'd need to accumulate a retirement fortune at that rate)…
Probably sends you to sleep hungry for more cash, more income, & more freedom out of your investments.
Frankly, I can't wait to give you the keys to my breakthrough trading system.
Because anyone who adds this little-known strategy to their portfolio can enjoy more cash, more often, with LESS risk.
This achievement is the "Crown Jewel" of my nearly 40-year career.
But before we dive in, allow me a brief introduction.
Why Fortune 500 CEOs and Billionaire Celebrity Investors like Mark Cuban Seek Out My Deep-Researched Investing Advice
Hi, my name is Robert Rapier. You may have read my articles about the Energy & Utility Markets in Forbes, Washington Post, or Business Insider…
But I GUARANTEE you've never heard the story about how I met Mark Cuban, the Billionaire "Shark Tank" investor, and owner of the Dallas Mavericks.
That's because I've never told it. But after my investing insight made Mr. Cuban $100,000+ in a few days, he sent me this thank you email, asking if I wanted a pair of tickets.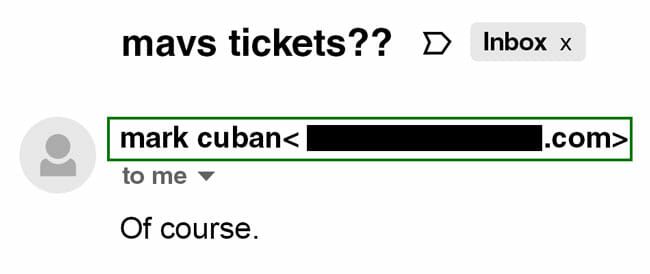 Now, I can't promise my advice will make you THAT much cash.
But I do believe the system I'll introduce you to today COULD make you an extra $668 per week… and 3x to 20x the income on every trade.
(Honestly, because of all the people this can help, I'm MORE proud of today's strategy than the money I made for Mark.)
And once you see how it works…
I won't be surprised if you NEVER go back to "normal" dividends… a strict buy & hold approach… or any other strategy ever again.
In fact, I'm so confident in this trading approach, I'll make you 3 promises right now.
Promise #1: You will have the ability to "print money" on command — and use it on the spot to pay your internet bill, fill a tank of gas, or pick up a giant beef tenderloin for the family…
Promise #2: You will know a SAFER way to invest than simply holding stocks — Bloomberg confirms this not only lets you "make money even if the market doesn't rise"… but that it's also "safer than holding the stock outright."
Promise #3: You will see new trades virtually EVERY WEEK which you can use to earn 3x to 20x the standard yield — I call them Income Boosters because they consistently pay out 200% to 1,900% more income… with stunning frequency. In short: big, FAST cash.
If any of that sounds absurd or unrealistic…
I'm already doing all of it, on a weekly basis.
Yes, this easy risk-reducing approach…
Deposits instant cash payouts like
$1,139… $330… $286… $470… $242 every time I click "trade"
(And today I'm going to show you exactly how to do this in your own trading account)
It takes me just minutes per week to service my small portfolio.
And get this:
Within 48 hours of starting this strategy…
Cash payments started peppering my account like raindrops on a windshield. Just take a look yourself: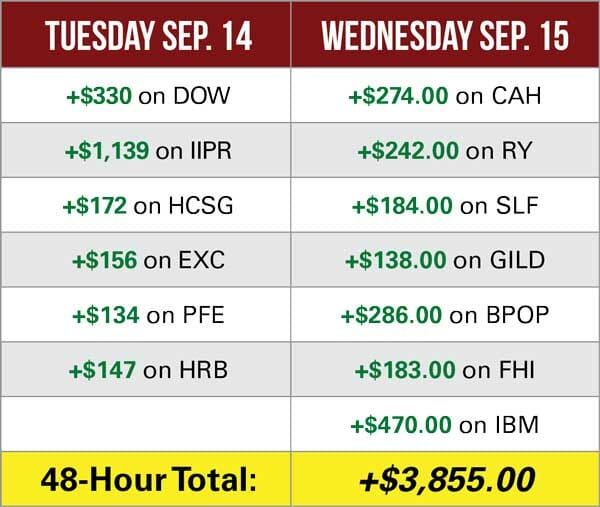 The instant you hit "trade," the cash hits your account.
You can use it any way you want: to grab a bottle of wine… pay the phone bill… or fund your next Home Depot trip…
The world is your oyster.
But while Forbes says this little-known trade "looks like finding money in the street"…
And Bloomberg reports this trade "can generate extra income"… while offering "one of the few ways investors can really enhance their returns"…
Personally, when I explained to my wife how this works, I just told her…
"This is like printing money… I can sit down any afternoon and print up hundreds or thousands of dollars in minutes."
I know that sounds unbelievable, but follow the simple steps I lay out…
And you could be just a click away from earning 3 to 20 times income on every trade… with FAR less risk.
Now, can I promise a perfect win rate?
Of course not! Losses are possible with any strategy.
So, I always tell anyone who will listen, "The smart money never invests more than they can afford to lose. And neither should you."
What I can guarantee, however, is instant income on every trade I recommend.
The renowned Midwest mutual fund Madison Investments says, "A primary attraction of [this type of trade] is immediate income."
Now, this might sound strange, but I want you to really picture how an extra $668 per week would change your life.
(I typically recommend that you use that cash to lower your entry price into the trade. But you don't have to… that money is yours to use as you see fit.)
Maybe it's paying off a few stray bills.
Maybe it's building up your grandkid's college fund.
Or maybe you wouldn't change a thing and simply relax in the comfort of realizing you're financially covered — whether it rains, shines, or hails in the stock market or in your personal life.
Because next month, the LAST thing I want on your mind is…
Not having enough money to splurge at your favorite restaurant…
Worrying a random medical expense could stretch beyond your budget…
Putting off a family vacation to pay off the credit card bills that keep piling up
No way. Instead, the only thing I want you worry about a few weeks from now, is:
"What should I do with the extra $334… $668… or $1,002 I'm making week
after week?"
Equally as impressive: you're not only scoring extra weekly cash with Income Boosters…
You're ALSO locking into market-crushing gains over the longer run.
Stick with me a few more minutes & I'll reveal how my system sifts through 5 "deep data" pools buried within the financial markets… to pinpoint trades with 3x to 20x more income.
I'll also give you a chance to grab my next five picks, which could each hand you cash payouts of up to $1,139.
Not next week. Or next month. I'm talking about cash in your account, as soon as today.
Now, I know it's natural to look at my track record or my run-ins with billionaire titans of business — and wonder if I have a "natural talent" for these kinds of trades…
Or — if you're one of the millions who read my articles in Forbes (where my editor tells me I'm the #1 most-read energy writer)…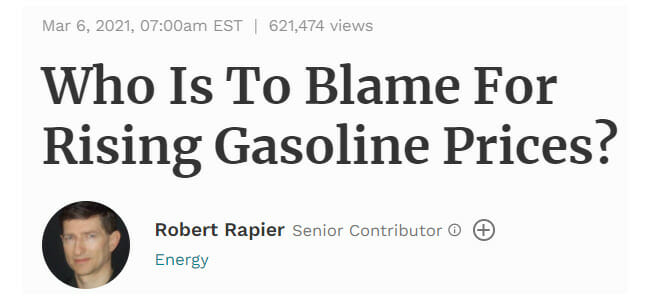 To wonder if this secret is best kept in the hands of longtime investing veterans.
Absolutely NOT.
And in a minute, I'll prove to you "live" on video that this is one of the simplest trades you can make.
Despite all my success…
I actually stumbled into this breakthrough system as a side project, whenever I had a few spare minutes to trade.
This started as an easy way to pump MORE cash out of my favorite oil & gas stocks (like an infinite "income well"…)
But then I asked: "How much better could I do if I opened this up to ALL sectors of the
S&P 500?"
This question changed everything. And led to the development of the breakthrough system I'm telling you about right now.
Before I joined Investing Daily in 2012…
I spent 20 years deep in the trenches of liquid fuel technology, as a consultant, engineer, and high-level executive in companies like Conoco Phillips.
A career that took me from open-ocean oil rigs in Scotland… to the coral reefs of Hawaii… to Germany, Montana, and Texas.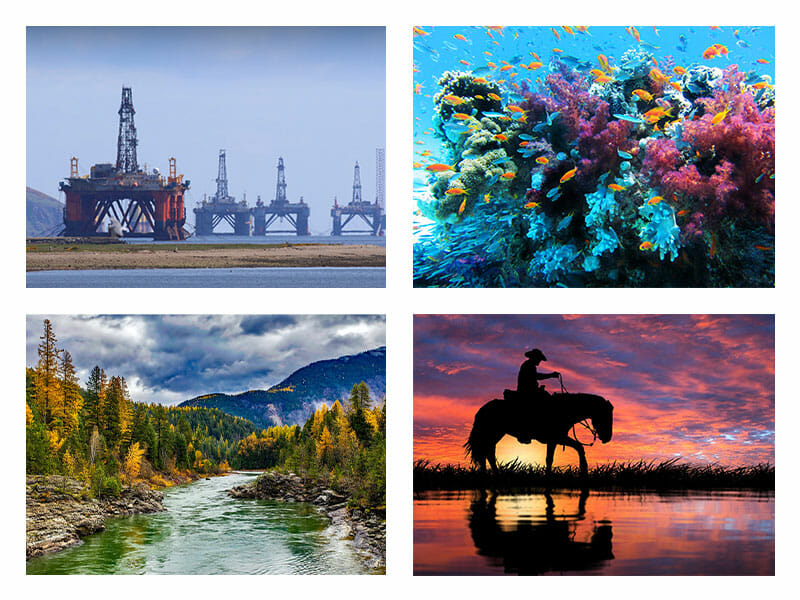 A few years ago, I began experimenting with this strategy on a small scale, trading only energy stocks…
To put it lightly, I was thrilled.
It's not every day you see double, even triple the income on every trade… with clockwork consistency.
But 1 key problem was keeping me from sharing this with my readers…
Overexposure.
Because the most dangerous number in investing…
…is one.
(One stock. One sector. One opinion.)
And by overfocusing on the energy sector… I realized that I'd exposed myself to more risk than I wanted:
"If energy takes a bad hit, I'm toast. There's nowhere to hide."
And because energy stocks only account for 2% of the total market — my trade opportunities were less frequent — which meant less consistent income.

At that stage, I knew this wasn't quite ready for my readers.
Anything less than the ability to generate consistent instant cash opportunities… and it doesn't leave the prototype table.
(Because I know my readers want steady cash… waiting a month for a new payout wasn't a sacrifice I wanted to make.)
But after some tinkering, it dawned on me that I was drinking out of a pin-sized hole in the wall of a giant dam…
"What if I could open this up into additional corners of the market?" I thought.
So, I went back to the drawing board, and adjusted my trade screens.
Which until then, were severely limiting my profit potential.
What happened next, I couldn't have possibly predicted.
But now I'll show you move-by-move…
How Income Booster Trades Made Me
9 to 57 Times the Normal Dividend on
DOW…ORI… and HRB
Consider Dow Chemical, an Income Booster trade I entered on September 15, 2020…
That scored me a quick cash payment of $330 just for opening the trade.
(I'll tell you more about how the instant cash component works in a moment, but for now just know it's a "payout" for making a special type of option trade… money you can use to lower the initial cost of the trade… or anything else you may want to do with it!)
If you held shares of Dow, you could expect to make $2.80 per share in dividends in a year. A yield of about 4.4%. Not terrible.
But certainly nothing to write home about either.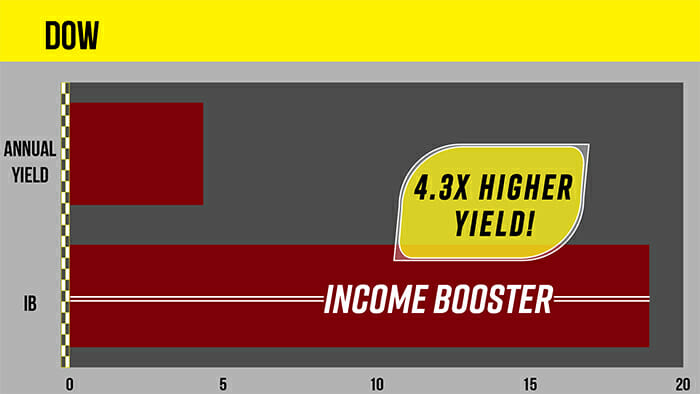 On the other hand, what if you'd opted for the Income Booster on Dow?
Well, have a look right here.
In less than 3 months, Dow has earned me a nice 18.9% profit.
But if I hold on & make this simple type of trade 4 times this year…
I'm looking at a whopping potential 75% payout, or 17 times more cash than the dividend.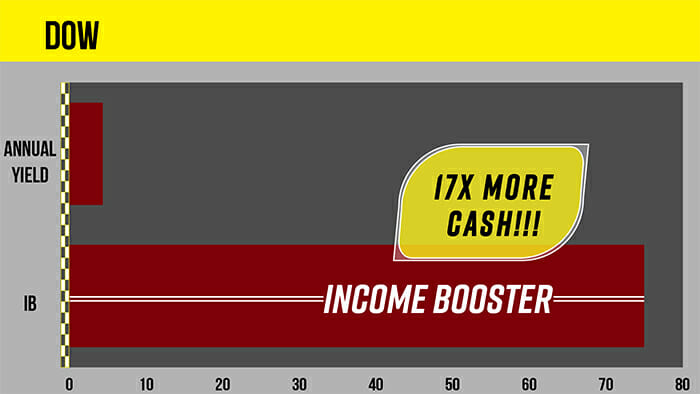 The reason this strategy works so well… and why it consistently pulls higher income out of dividend-producing stocks (without added risk exposure)…
Lies in the 5-part trade screening tool I've spent the last three years fine-tuning.
These 5 checkpoints help me sift through mountains of data so tall — that even with my double major in chemistry & math — it STILL makes my head spin
I'll share all 5 of them with you, but let's zoom in on 1 specific "screen" my system used to identify this trade on H&R Block.
You probably drive past their boring tax "storefronts" in your neighborhood without even noticing…
And that's ok…
In this case — boring is beautiful.
Because H&R Block gave off a "low risk signal," which my screen caught, analyzed, and processed not long ago.
While the near 5% dividend H&R Block pays out isn't making anyone jump out of bed… the $147 instant cash payout I received certainly got my attention.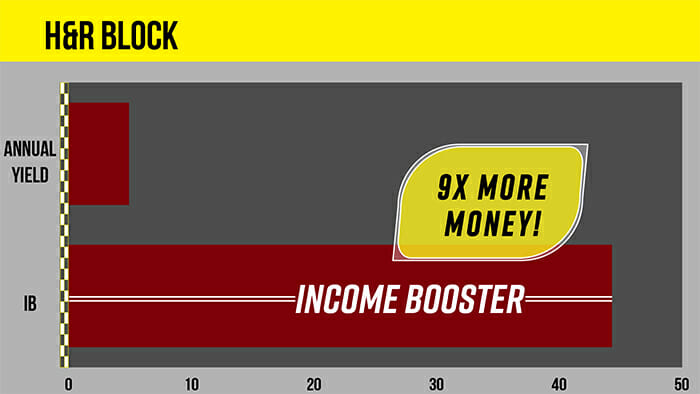 And after this trade kicked out 9 times more money than the dividend yield regular buy & hold investors collected — I was practically on my feet cheering.
If you didn't think it could get any better, I wouldn't blame you. But it does.
Just check out this insanely lucrative trade I entered on Old Republic International Corporation.
It almost makes me feel sorry for investors who don't know the trick I'm sharing with you now. Their tiny 3.9% dividend is hardly enough to pace inflation.
But it's even worse when you really think about it…
To make $500 in dividend income from one share of Old Republic… you'd have to wait 568 YEARS!!!
(But a single Income Booster trade could have handed you that — in only a few months.)
You won't be waiting centuries, years, or — in many cases — even months to start picking up hefty income with my special approach.
Normally, a steady-eddie property insurance company paying $0.88 per year in dividends won't exactly turn heads.
But a lightning quick double-digit return…
One that's over 197% more than the annual dividend yield…
Certainly will.
And that's exactly what I got out of this Old Republic trade.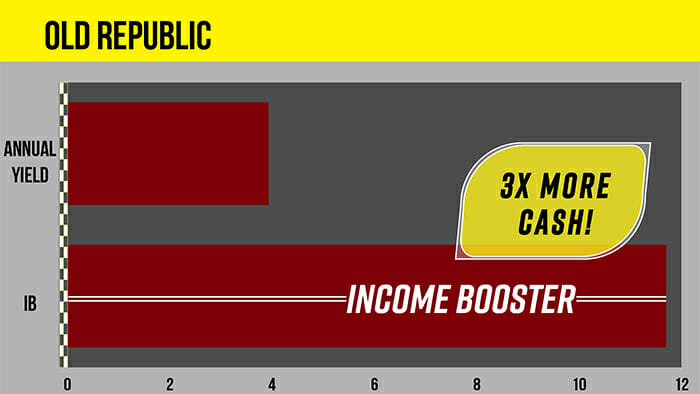 All of these trades produced extraordinary results to be sure.
And trust me, I'm certainly not promising every trade will turn out as well as they did…
I'm simply sharing them with so you can see what's possible.
At the same time, it's also important to understand Old Republic, H&R Block, and Dow are only three examples of the winning trades my system has pinpointed.
And that this isn't a paper trading portfolio or a series of theoretical trades.
I am literally pulling back the curtain, for an unfiltered look into my own personal trading portfolio.
These are all examples of actual trades you could have entered…
Like this one on a Fortune 100 energy company called Excelon.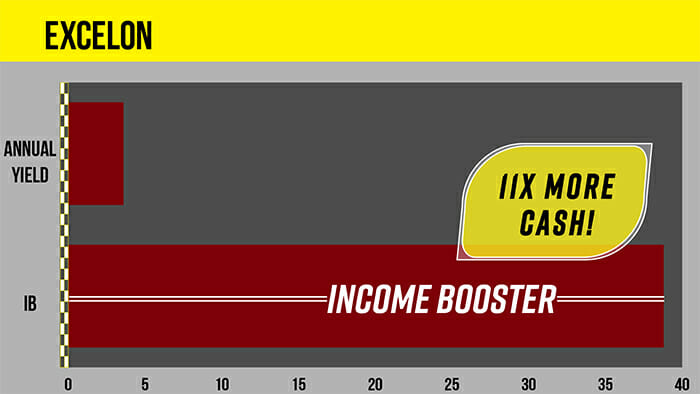 As you can see, I was able to scoop up 11 times more cash than the annual dividend.
With my new system at your disposal…
Trades like these go from a far-flung pipedream to a near-weekly reality. Take this trade on Cardinal Health, which I entered one day after Excelon…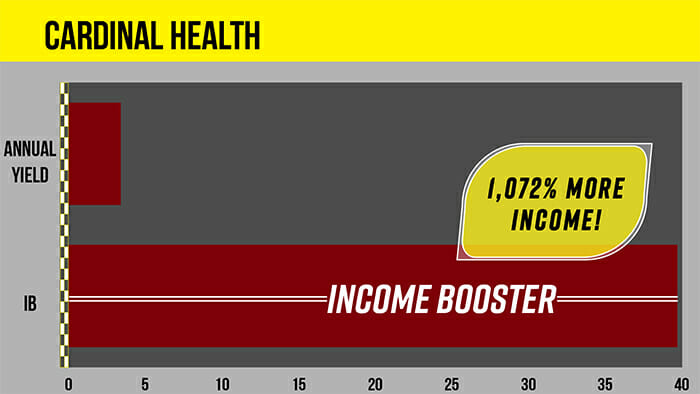 Yet again, I picked up 1,072% more income than plain dividend investors.
It's trades like these that had me bursting with excitement as I prepared this presentation for you.
And now that I've dialed it in — to work for everyone from "once a month" investors to experienced traders —
I'm finally ready to give a few everyday investors the chance to use my Income Accelerator for themselves
!
When my screen spots a new trade, I'll ping your email with easy step-by-step instructions to get in or collect cash on an existing position.
Here's another beautiful aspect of this approach I haven't mentioned yet — especially if you're retired or approaching retirement…
When you start making 9X… 20X… or 57X more income than a regular buy-and-hold investor….
You could potentially retire in HALF the time you thought you needed. Or less.
And as Bloomberg reports, this type of trading strategy gives you "protection against falling stock prices."
Which means you can still collect up to $668 per week — even in down markets.
Since 2003, the elite traders at Goldman Sachs have used this secret to CRUSH the S&P 500 through every type of market.
For nearly 20 years… including the Great Recession of 2008 and 2009…
They never lost.
But the beauty of this strategy is you don't need to be a Mercedes-driving banker to make money when stocks go down.
Take Pfizer, the giant pharmaceutical company.
When I entered an Income Booster trade in the second week of September, it was trading for $36.35 per share.
After collecting my instant cash deposit of $134 for opening the trade, Pfizer's stock price started dropping…
By October 29, it had fallen 10.7%.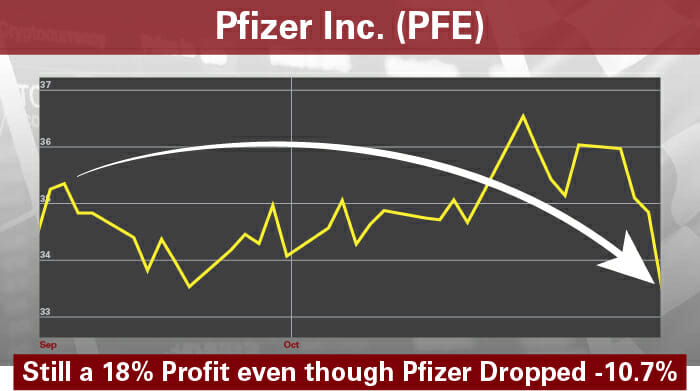 But my Income Booster still generated a 18% return.
Now, I know 18% isn't life-changing money…
But when you consider the white-knuckled Pfizer investors — who watched $20 billion in company value vanish in weeks…
And the stress they endured…
18% doesn't sound so bad, does it?
(Especially not when the S&P 500 only returned approximately 7% a year on average since 1934.)
Oftentimes, it's smarter to "bunt" than to swing for the fences.
My last IBM trade is another great example.
While "Big Blue" investors anxiously watched $16 billion in shareholder value vanish…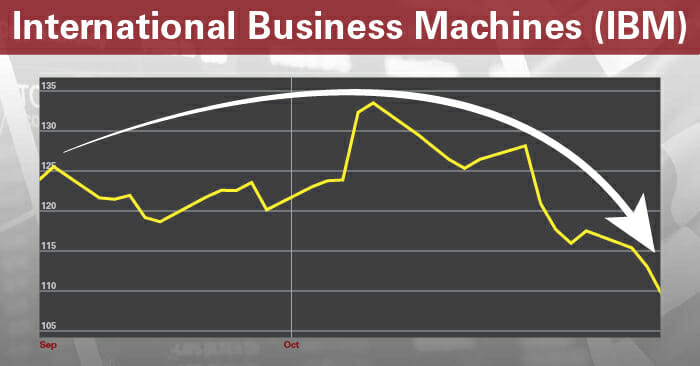 It would've been easy to miss the "outsize cash" signal this trade was throwing off.
Yet, one of my 5 screens noticed it immediately, alerted me, and I collected $470 in instant cash for my "work."
Even amidst the bloodbath, and even though IBM's stock was falling…
I still picked up a 13% profit, with much less stress than your average IBM stockholder.
That's the power of the risk-reducing controls built into this trading system.
But before I give you a peek under the hood of my new system…
I have a confession: There's a ceiling on the income at stake (but if you can "settle" for 20x more cash week after week… I think you'll still love this)
I was born in Hugo, Oklahoma. In 60 years, the population has never risen above 6,000.
My father was a rancher, my mother a secretary. This is a little personal, I know, but it's important you know that I started with nothing. No inheritance. None of that.
Yet today I've grown a portfolio big enough for me, or anyone else, to retire on.
(Largely due to the very strategy I'm sharing with you now.)
From my humble family ranch, to the oil refineries around the world, to this urgent announcement — honesty remains at the foundation of my life.
My approach to investing is no different.
So, I won't try to hide the one main "rub" to this strategy.
Here it is under a bright light:
You can NOT make unlimited income with these trades.
That said… within the next few months… as you pocket up to $668 (or more) in extra cash…
Over and over again…
It is well within reach to be squeezing 20X more income out of your portfolio.
That's why I think you'll agree it's worth the freedom of staying OFF the bucking bronco of regular stock volatility.
Because in exchange, I've set up my 5-part trade algorithm to find plays that statistically minimize your chance of losing money.
So, no…
You won't see runaway gains like GameStop traders, who's shares popped from $75 to $300 in a few days.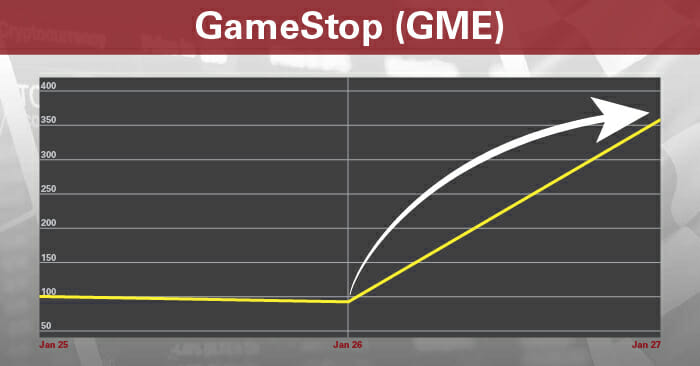 But you also won't suffer through the devastating crash back to earth.
Within weeks, speculative investors who didn't sell their GameStop shares, watched those same shares nose dive back down to $40. A crushing loss.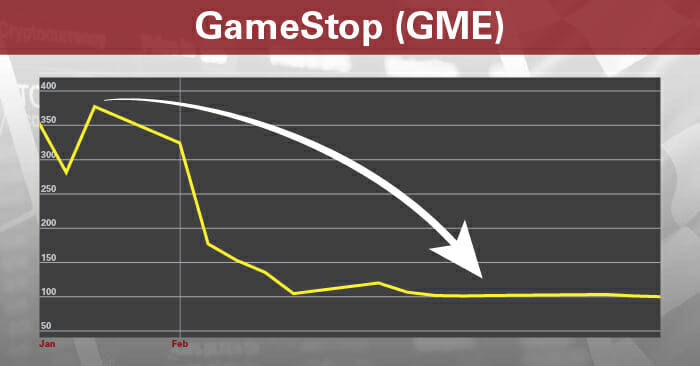 So, what does this "ceiling" actually look like then?
Take Popular, the Puerto Rican financial services company.
When I entered an Income Booster trade on September 15th, it was trading for $36 a share. And like always I collected my instant cash payout to start the trade…
Which in this case was $286.
But within days, it started moving up… and once it passed $40 per share on October 8…
My gains were effectively "capped."
So instead of locking in the 50% winner some investors received from the price increase…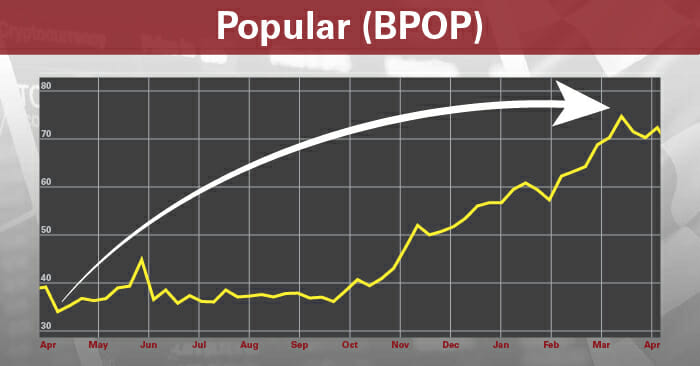 I had to "settle" for a 44% gain.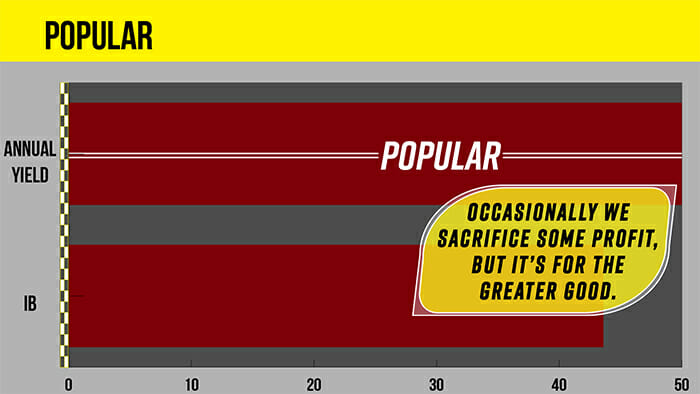 Do I love giving up that extra profit? Absolutely not.
But when you zoom out and see the whole picture…
A simple system that takes just a few minutes of "work" each week with the potential to hand you up to $668 on average in weekly cash…
Cash that you can use to lower the cost of the initial trade…
Or for whatever else you may need it for…
Then it becomes a real "no-brainer move" you're happy to make every time.
Take Healthcare Services, a stock that was trading for $21 a share when I opened the trade.
Between September and February, you could have collected one of the 20.5 cent dividend payouts that make up its $.825 annual dividend…
But what if you'd opted for the Income Booster instead?
Well, instead of waiting a year to bank the full 2.9% yield… you'd already be sitting on a 28.9% potential gain.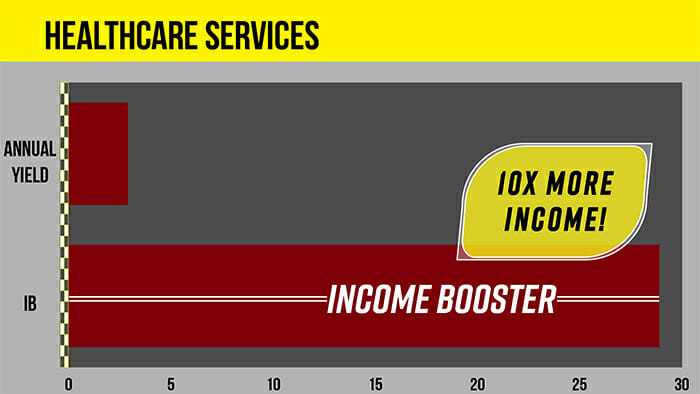 In this case, that's nearly 10x more income than if you'd just bought the stock and collected all four dividends.
This isn't a fluke scenario either.
From September through March, International Paper stock paid out two of the 51 cent dividends that make up its 3.9% annual yield.
So yes, you'd have done well simply holding onto International Paper.
And yet…
If you'd locked in an Income Booster trade, you could have done more than 6 times better… in half the time.
Enough to plaster an ear-to-ear smile across your face when you saw the results.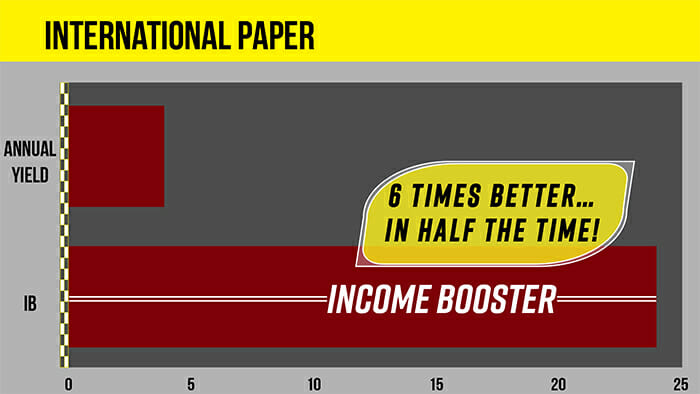 All while taking on LESS risk… and scoring an "instant cash" payment of $191.
And we still haven't reached the ceiling on what's possible with this new trading system.
On November 13, I'd collected $310 for a trade on Federated Hermes (FHI).
While most investors wouldn't look twice at this stock, or the 27-cent dividend they'd collect every quarter…
My system saw the potential for this trade to spew out cash.
And it did… 19 times more than the base yield. Incredible.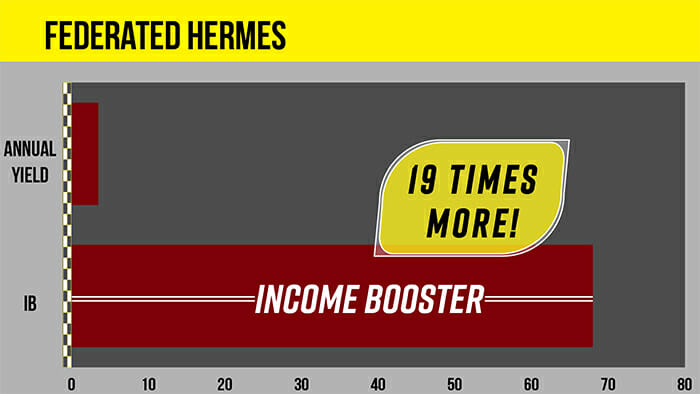 Of course, it's a heck of a FUN time scoring 19x more income on your trades.
But what's more: weeks from now, you could feel a boulder-sized weight lift off your chest, because:
Every Income Booster trade is FAR LESS RISKY than simply buying and
holding a stock
Only one direction makes most investors any money: UP.
If their stock price doesn't increase, they lose money.
Like a vehicle forced down a one-way road… a single traffic jam can block their path forward.
But as you saw, the flexibility of Income Boosters means you can move fluidly through varying conditions.
If a stock goes up: GREAT, more profit for you (when IIPR & HCSG soared 58% and 37%… my Income Boosters were up 61% & 57%)
If stock shuffles sideways: GOOD, you collect even more income (even though ISBC has only seen a tiny 1.3% price change… my Income Booster trade is sitting at a whopping +88% annualized return)
If a stock goes down: FINE, you can still come out profitable (when PFE went down -10.7% and IBM lost $16B in value… these Income Booster trades were UP 18% and 13%)
Bloomberg calls this type of trading approach:

Investopedia agrees it's:

But as you'll see in Part 5 of my stock screen — my system goes even deeper to ensure every trade is meticulously vetted, for the lowest possible risk.
So where does that leave us?
The trades I've shown you so far — pulled directly from my personal portfolio — ALL raced past the standard yield most investors settle for in their stock portfolio.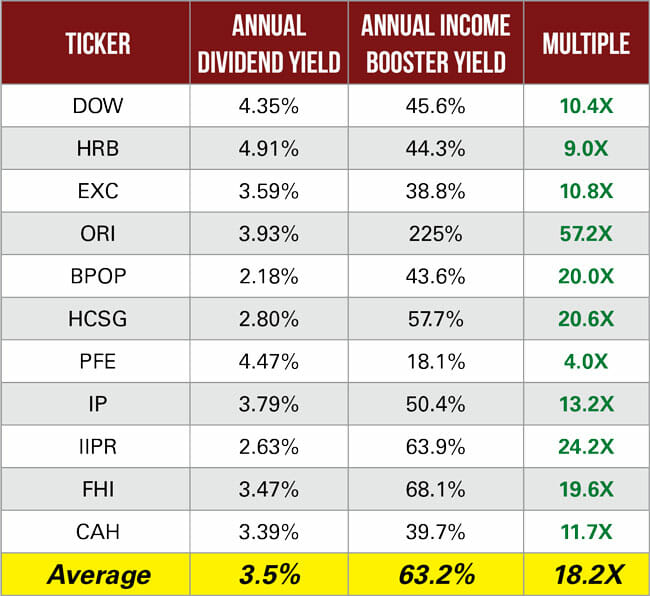 The best part? There are STILL 5 more trades you haven't seen yet. But before I reveal the rest, I want to give you a play-by-play look at what one of these Income Boosters looks like.
Now that you've seen what this type of trade looks like, and how easy it is to execute… in as little as 2 minutes… I can't wait to get my strategy into your hands.
If you follow my simple instructions today, you'll uncover how to build a portfolio of as many as twenty of these high-income earners…
For as much as $668 in "Boosted Income"…
Virtually every week.
Whatever your reason may be for wanting a reliable flow of income…
If you're already retired and could use the extra cash for helping out the family… or if you're looking to retire in less time, so you can spend more time with the people you love…
Without the ever-present cloud of financial worries hanging over your head…
Today's Income Boosters can be your own secret income weapon.
A strategy you can lean on to provide consistent cash with almost zero work on your part.
Because I've done all the heavy lifting for you. And if you can set aside just 20-30 minutes a week… you'll have more than enough time to lock into high-income trades like the ones you've seen today.
That's exactly what's on the table when you join me inside my elite advisory…
Income Accelerator
These
"Green Light" Signals

Pull 3X to 20X More Income Out of Every Single Stock

This could be a defining day in the financial timeline of your family.

A key "tipping point" that gives you an unfair advantage, so you can reliably:
Receive instant cash payout for opening trades…
Collect 3x to 20x more income than a strict buy & hold approach…
And lower your cost on EVERY trade
Releasing Income Accelerator has been a dream of mine for more than 3 years now… a dream which is now a reality.
And if you stick with me a few minutes longer, you could be among the 350 new investors who gains access to it today.
While most investors flounder, forced to settle for meager… even insulting dividends year after year…
You can be collecting regular CASH of up to $334… $668… or $1,002…
The secret is a proprietary set of 5 stock screens I've formulated to find the highest-profit, lowest-risk trades on the market every week.
I call these trade screens "Green Lights" — because when all 5 are green, it's off
to the races
So, before I show you how to secure your spot among the handful of members of my newest investing advisory, Rapier's Income Accelerator…
Let me give you a look under the hood…
So, you can see all 5 parts of my screening system in action.
(Don't worry, you don't need to understand the detailed analysis & modeling behind it in order to profit — as an engineer, it's in my nature to be thorough — so you can skip this section and scroll down if you're ready to get started.)
Green Light #1:
Instant Cash Threshold
It's your money, and you get it the moment you hit "trade."
But a trade only gets my first "Green Light" if it hurdles the instant cash threshold.
That means among hundreds of thousands of possible trades…
You only see trade opportunities which pay you the most cash up front.
Like the $1,139, $470, and $274 I received for opening Income Boosters on IIPR, IBM, & CAH.

Specifically, these instant-cash payments are "premiums" you receive for selling an options contract.
And my first screen targets trades that can deposit at least 2-3 times the annual dividend.
This "head start" shoots you out ahead of the pack, right out the gates…
And if that sounds like cheating, you're almost right.
Because my system can spot "outliers" among the mix of possible trades… ones which pay outsized cash premiums.
This bonus income potential is invisible to 99.9% of investors.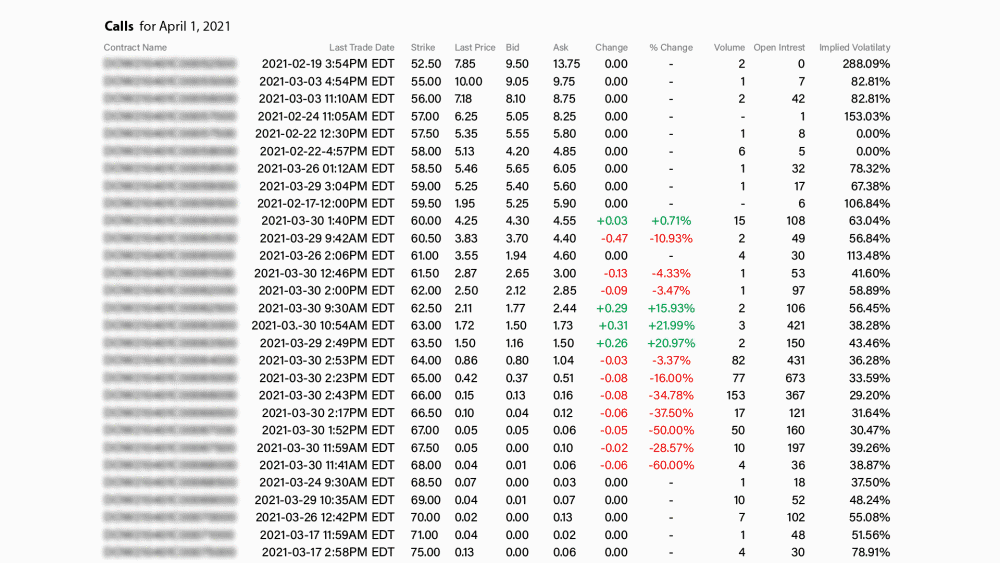 But as a new member of Income Accelerator — with full access to my 5-part screening system — you'll NEVER miss a chance to jump on these high-paying trades.
And you won't risk the farm to get there, which brings me to…
Green Light #2:
Low "Risk Score"
Blinded by the promises of instant riches, and the fear of missing out…
Most investors completely miss this next "Green Light" signal.
Focused on the green top line of this Tesla chart, they ignore a key income boosting signal, which you can see circled in red at the bottom…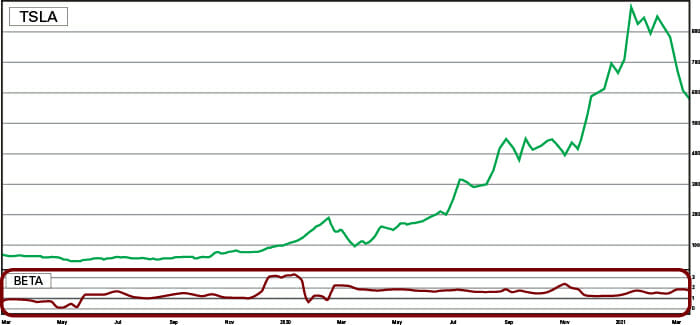 The red line is what us math geeks call 'beta.'
Beta measures the volatility of a stock, or how much the price moves on a given day.
Most stocks you hear financial "gurus" chattering about?
Those are high-risk stocks with a beta > 1.0.
Anything greater than 1.0 means that over time, the stock's share price bounces around more than the stock market average.
No income-savvy investor should venture near these "wild cards," much less bet their future on them.
But stocks with my second Green Light fall within an acceptable range — a beta lower than 1.0.
Now let me stack the beta score of Tesla, next to a few of the companies in the portfolio I showed you today.
You can see Tesla scrapes into dangerous beta territory, with a score of 2.06…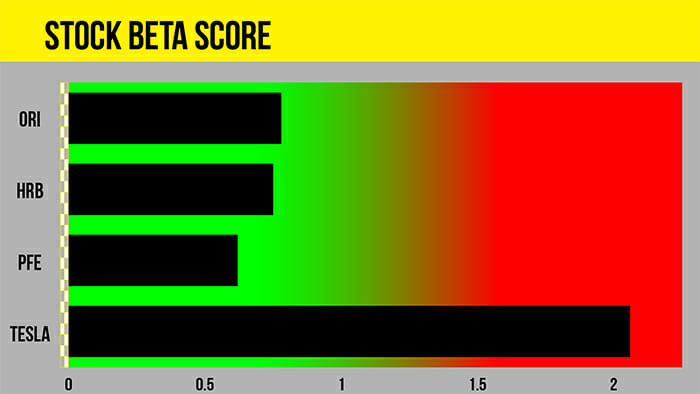 Meanwhile, my system's picks plod along well below one. In a safe, cash-producing sweet spot.
So, what does this all mean for you?
(Aside from lowering the cost of every trade — and potentially winning on every single one too…)
This approach feels like untying a giant knot in your chest, because you aren't forced to chase wild & unpredictable stocks.
Frankly, "boring" companies like Pfizer, H&R Block, and Old Republic are about as reliable as the sun rising in the east.
Which is wonderful news for any investor looking to generate up to $668 on average in steady, predictable income.
It really is that simple.
Green Light #3:
Minimum Profit Hurdle
I hope today's presentation has opened your eyes to the fact that you should be demanding more out of your investments, because this next Green Light demands MORE out of every trade, or it doesn't make the cut.
I programmed this third screen to — at a minimum — identify trades with the "all-in" potential for 30% annual returns.
That's TRIPLE the return of the S&P 500 over the past 50 years.
Now, I don't always hit 30% — you can see this trade on SLF "only" reached 28.47%.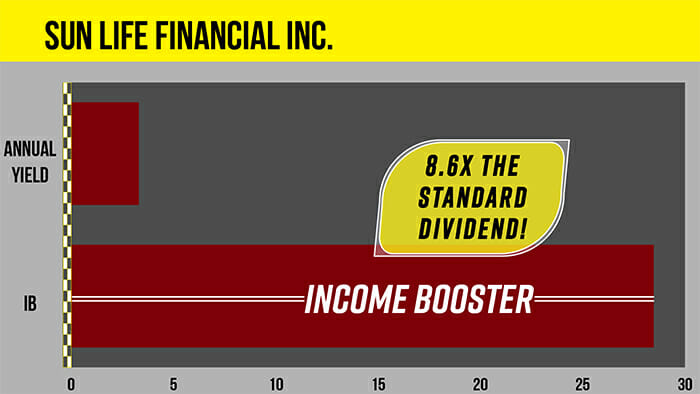 Still, that's more than 8 times the 3.3% standard dividend yield.
Then there's the trade I made on the Royal Bank of Canada (RY) — which just barely hit 30%…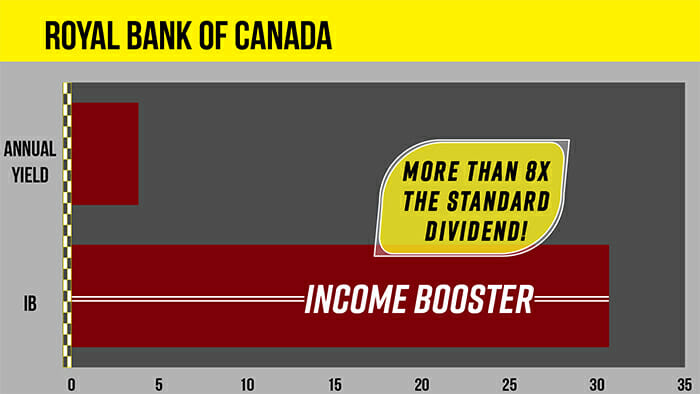 If you "settled" for the returns from this particular Income Booster…
You would have walked away — AGAIN — with more than 8 times the dividend paid to regular buy and hold investors.
Are you starting to see what this income-boosting advantage means?
Even my "weak link" trades are earning 2x, 3x, even 9x more than the baseline dividend yield regular buy and hold investors see…
The numbers don't lie:
Accelerated Income trading is a simpler, safer, SMARTER way to pull cash out of the market.
Because when your "laggards" are this lucrative… you can relax knowing your money is safe at work for you and your family.
Plus, with new trade alerts hitting your email virtually every week — you can choose to make more or less money based on how much you have to invest.
(As your dad may have said growing up, "the more you put in, the more you get out.")
And when my next signal lights up on a trade, you can rest easy knowing every trade sports a best-in-class "Blue Ribbon" rating.
Green Light #4:
Top-Tier Buy Rating
Roughly 6,000 companies trade on the U.S. stock market.
Yet — at any given time — Income Accelerator will have a maximum of 20 open positions.
So how do we separate the wheat from the chaff?
Well, by "borrowing" the brains of MIT & Harvard-graduated mathematicians, of course!
You see, any given stock on the market will have a "strong buy," "buy," "hold," "moderate sell," or "sell rating."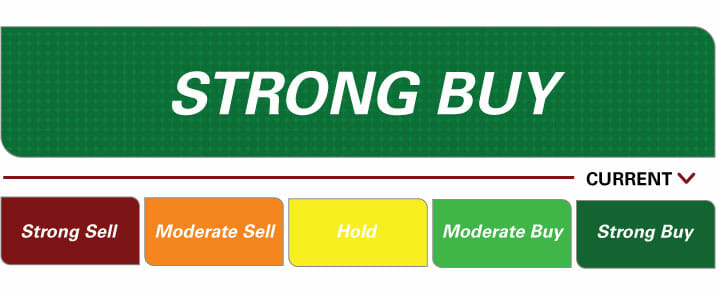 These intricate "sell-side analysis" reports are written and researched by the smartest minds in finance.
Because my strategy requires us to own at least 100 shares of the company we're trading, we want to be sure we're holding top-quality, fairly valued, or undervalued companies.
You can think of it as one more failsafe precaution for your portfolio.
And while you can find some less reliable, patchworked ratings online… from "analysts" of questionable pedigree…
Most of the top research is locked up behind expensive subscription paywalls.
The world's most advanced stock rating system (which we pay $96,000 a year for) works 24/7 to help me find you trades with BIG cash potential
But I don't stop there.
After a trade has the "Green Light" from my primary stock-rating system…
(Which, according to my math, not 1 in 100,000 investors have access to…)
I'll cross-check it with a second system to get my own "Double-Buy Rating Consensus." You can see what this process looks like on my end here: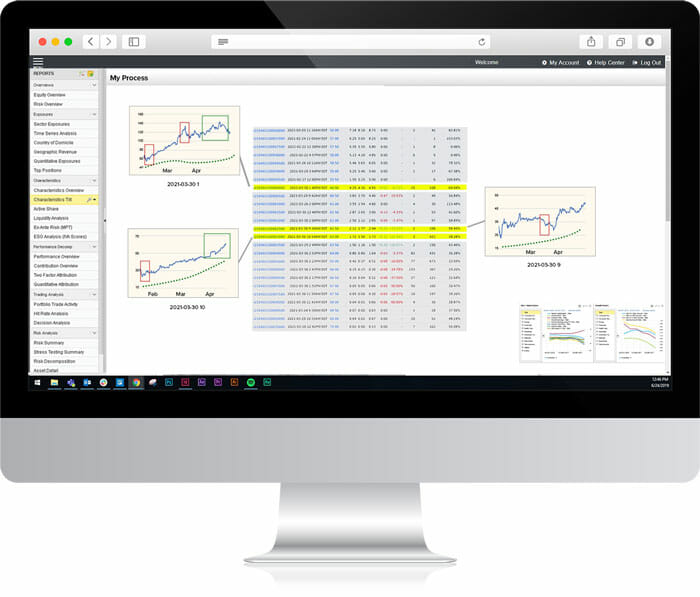 These 2 high-powered tools are like having your own personal "Rain Men" — working for you 24/7/365…
Not only to find top-tier trades from high quality companies…
But to make sure you aren't overpaying for your trades.
Because I want to make Income Accelerator available to investors of every background, I set "share price caps" on both systems. So, every trade is reasonably priced for most investors.
Now, the 5th and final green light is one I mentioned earlier, so I won't belabor the point here long.
And in a moment, we can jump into how you can grab your limited Charter Seat as a new member of this high-powered trading advisory.
Green Light #5:
Complete Market Coverage
Remember the most dangerous number in investing?
That's right: 1.
And in steering your financial vehicle down the safest possible roads, we'll take a VERY wide berth around that dirty number.
By custom-building a portfolio that covers all the sectors of the S&P 500.
That's critical for a few reasons:
Only amateurs keep all their eggs in one basket — Asset allocation allows us to spread your risk across industries and avoid a portfolio-crushing loss if 1 sector or industry suffers.
It seems too simple to be Warren Buffett's #1 investing secret for his wife's portfolio… but the EXACT approach he has written into the money she'll inherit upon his death… is what my Income Accelerator portfolio uses.
PLUS… when you "zoom out" to include ALL 6,000 U.S. stocks — it means MORE opportunities to profit. That's how I'm able to watch fresh cash hit my account virtually every week.
Now that I've run you through my five market-tested screens (the backbone of my proprietary system)…
What happens when all 5 of these green
lights flash?

In a broader sense: it means more income, more often, with less risk.
But what about on a trade-by-trade basis?
When all 5 "Green Lights" start flashing on a specific trade opportunity, it's go time.
That's when I manually check the trade setup my system produced. After I double-check to make sure the target isn't a glitch (it never is), then I send out a simple trade alert, walking you through the trade at hand.
From there…
You'll buy the shares of our target company to "cover" your position & lower your risk
You'll make a few simple clicks to select the right trade parameters…
Collect your instant cash payouts the second your trade is accepted
(Ranges from a few hundred to a few thousand dollars, depending on how much money you're putting to work).
Then, once we reach a "decision point" I'll tell you how to exit the trade. Or show you how to "keep it rolling" to extract even more cash…
Whatever I recommend, each move is geared to make you the most money in the least time. With the least amount of risk.
Now it's time to get your hands on the wheel, and test drive what I've created for yourself.
Here's How to
Secure One of the 350 Limited Charter Seats

Inside…
Rapier's Income Accelerator
The ONLY Instant Income System in the World:
Powered by my proprietary 5-part "Green Light" trade algorithm
Built to earn you instant upfront cash… for up to $668 per week in extra income
With substantially less risk than buying the stock outright
Make no mistake, at this very moment you are eye-to-eye with a rare opportunity.
The average American investor could go their entire life without discovering even one of these Income Boosters.
Yet, I'm about to put the next 5 of my red-hot picks in the palm of your hand.
And that's just the beginning, because, the moment you join Income Accelerator, you'll receive an arsenal of tools to help you score even MORE of these steady income-generating trades.
Week in, week out…
I want your "new normal" to be win, Win, WIN.
I want your friends & family to wonder how you're suddenly making more money each week than most people do all month…
And I want you to CRUSH the market, earning 3X to 20X more income than just buying stock and collecting regular-sized, boring dividends.
Through this invitation today, I believe I've proven this is all possible…
And it all starts with the first of your new member reports:
"Your First 5 Red-Hot Income Boosters"
($997 Value)
This easy-to-read report will tell you everything you need to know about the 5 picks my Income Accelerator system has just pinpointed – and ALL of them passed my 5 "Green Light" screens with flying colors.
Here's a small preview of the low-risk, high-income earners you'll set yourself up to unlock:
Stock #1: The Amazon-Proof Retail King
This quiet brick & mortar king will NEVER be replaced by Amazon.
I can almost guarantee you drive past one of their stores every time you pick up groceries. (It's not a supermarket or a bank… but it IS just as essential to everyday life.)
Target payout: up to $423
Stock #2: No-Hype Tech Veteran
Not all tech stocks are bubbles on the verge of bursting. This "greybeard" tech company showers investors in steady income, but with your Income Booster you'll be miles ahead from Day 1.
Target payout: up to $694
Stock #3: The Consumer Product Cash Cow
Open your bathroom cabinet right now and I bet you have something this company makes. Most Americans do. Warren Buffett adores this sector, and when you grab your first cash payout, you will too.
Target payout: up to $708
Stock #4: Big Energy, Big Income
Energy stocks have been my domain for 30+ years, but even I had never looked twice at this brilliant company until my screen picked it up. The income potential here is as good as it gets in the energy sector. Get in now.
Target payout: up to $592
Stock #5: Farm 9X the Cash from This Ag Stock
We Americans must eat (well, we probably eat TOO much!). But not all agriculture stocks are created equal — and when I saw the 9x income potential on this little-discussed company — I knew it earned a spot on my hotlist.
Target payout: up to $1,382
I'll include the name and ticker symbols of the stocks being targeted, exactly how much to pay for them… and I'll walk you through exactly how to make your trades to get in at the lowest possible cost while ensuring you capture the maximum amount of income available.
Your exclusive copy of the report outlines everything in plain English, so even if you've never made an options trade before, you can start — and feel secure in your approach — within minutes of joining Income Accelerator. (Trades in report may vary based on current market conditions)
Inside the email, you'll also gain instant access to this second valuable resource:
The Ultimate QuickStart Guide to "Accelerated" Trading
($197 Value)
Up, down, sideways… even in the face of rising interest rates… tech selloffs… and anything else Mr. Market throws at you — these trades "print money" like a machine.
And because they throw off 3x to 20x more cash, you'll have the very same "secret weapon trading strategy" the genius traders at Goldman Sachs used to beat the S&P 500 eighteen years in a row, uninterrupted…
And the very same one I've used week in and week out for instant cash on demand…
Consider this your full A-to-Z guide on 'Accelerated' trades — EVERYTHING you need to know about:
How frequently to expect new plays
Why they drop instant cash into your account (only if you're interested in what's "under the hood" — not necessary to profit)
How to adjust your trade for more upfront cash
How to extend your trade to "squeeze out" more cash
How to automatically sell your shares for quick profits
A breakdown of the most popular brokers — to put you on the path to deciding which one is right for you
How to trade with the lowest possible risk
Which types of trading accounts could help minimize the taxes you pay
What to do once you've secured a big gain
And much, much more!
Because here at Investing Daily, one of America's oldest independent financial publishers…
We don't just hand you a ticker symbol and send you on your merry way.
From the moment you enter our doors, I'll be waiting there to greet you. So, make sure you don't miss your profitable welcome training:
Income Accelerator Welcome Video:
"6 Minutes to Your First $668"
($97 Value)
Pros like myself can almost make these trades blindfolded.
After you make a few, you won't far behind me. But because you've probably never executed one of these yourself, I've put together this "Welcome" video to show you:
How I use my 5-part screen to spot Income Boosters…
How your trading account should be set up…
The "A-B-C's" of kickstarting your new portfolio
And more…
Click "play" once you're inside, and I'll run you through every angle of my brand-new service.
Backed by Investing Daily, your new membership is built on generations of sound financial advice and unparalleled service to the everyday investor.
Investing Daily is America's foremost independent source for investors who want reliable… consistent… steady streams of monthly income — all year long.
Here's just a small sample of readers from my Utility Forecaster service, who I've personally helped to create safer, higher-income portfolios: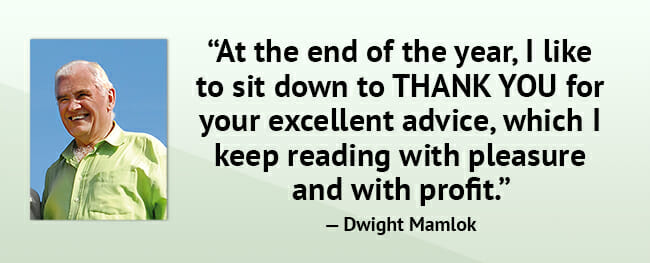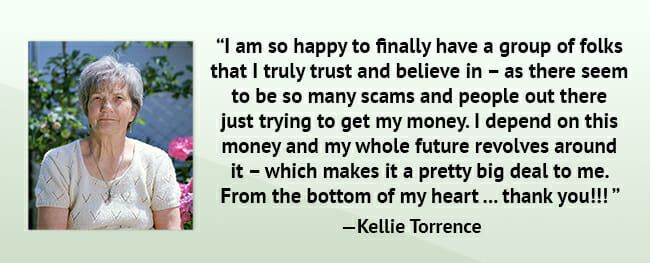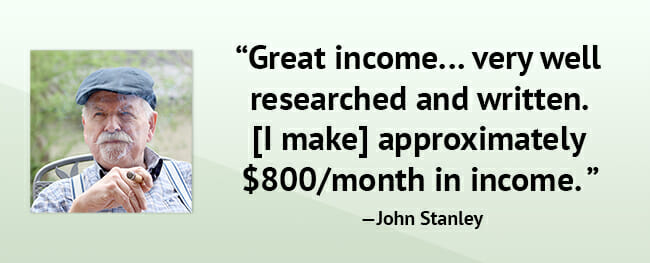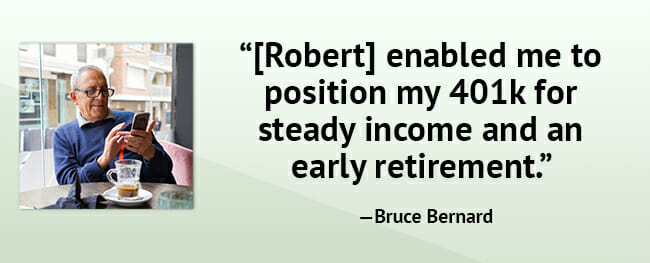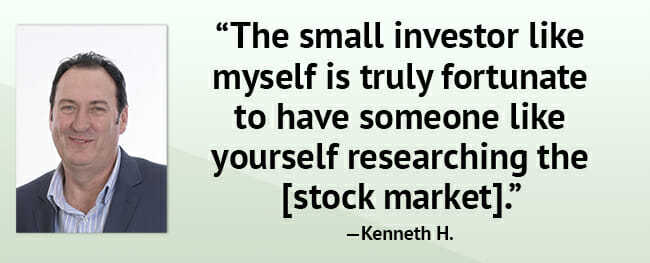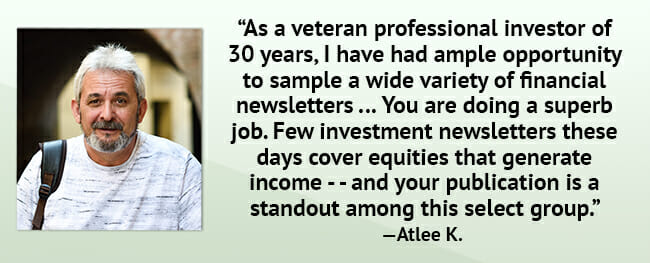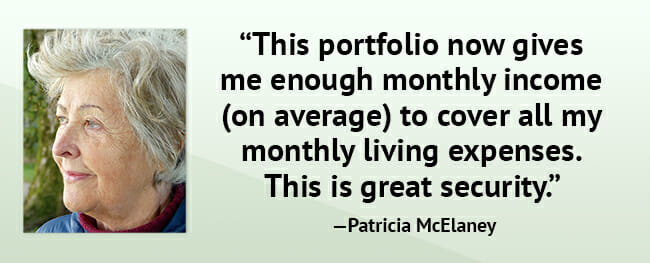 Not everyone has this much success following my lead, of course…
But in a growing jungle of misinformation, fear-mongering, and fly-by-night "advisory services"…
We're one of the rare few publishing groups whose track record spans decades… some of our work all the way back to 1974
We emerged through the dot-com bubble of 2000, the great recession of 2008, and the COVID-19 bear market.
Stronger than ever.
It pays to ride with a team who's been there, again and again, and emerged on TOP every time.
But whether you're along for the ride here at Rapier's Income Accelerator or whether you'd rather stick to the smaller, slower income shots you might see from an entry-level newsletter like Utility Forecaster…
That's a decision only YOU can make.
If the answer is yes… and why wouldn't it be…
Click the button below to join us for a full year of Income Accelerator, including:
Full access to Your First 5 Red-Hot Income Boosters… which could begin paying out instant cash within 24 hours.
Your Ultimate QuickStart Guide to Accelerated Trading (

$197

FREE)
And your Welcome Video: 6 Minutes to Your First $668 (

$97

FREE)
Yes! I Want to Boost My Income Now & Start Earning Up to $668 Per Week
(Your credit card will NOT be charged… and you can review ALL of your order details)
Do
NOT

Miss This Chance to Secure Your Membership to Income Accelerator

You're moments away from securing copies of the valuable free reports and videos we have assembled for new Rapier's Income Accelerator members…

And from locking into reliable high-income trades virtually every week.

Backed by the same system that delivered more than a dozen winners… with ZERO losses for six straight months.

It's a true testament to how powerful and consistent this system really is.

And at Rapier's Income Accelerator, I'll make sure you have every resource imaginable to make this system work for you.

You also have my word that with this and every other Income Accelerator recommendation: you'll know precisely when to buy… how much income to prepare for… and exactly when to sell.
Your Exclusive Member Package Of Profitable Research Reports Includes: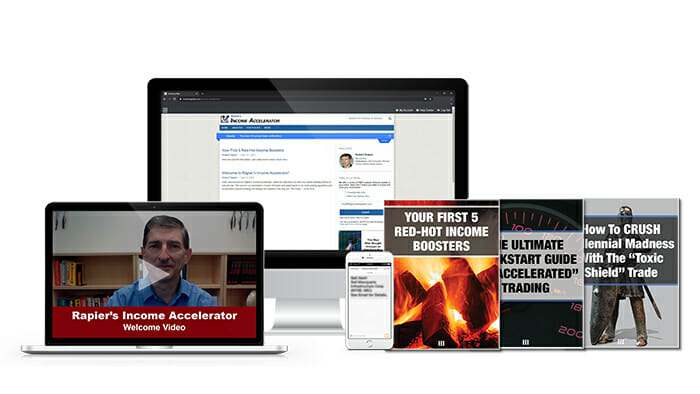 1 Brand-New Update EVERY Week: Once a week, you'll receive either a feature article or the BEST new trade my 5-part screen identifies. And if it zeroes in on more than one? That's more high-income plays for you! And more chances to bag 3x, 9x, even 20x the normal dividend!
Weekly Flash Alerts: As events unfold, I will update you with notices throughout the week (when necessary). These can come at any time, and they are automatically emailed to you when they do.
Timely, Easy-To-Read Buying & Selling Guidance: Because knowing what to buy is only half the battle, you can rest assured that we'll tell you exactly when to buy… and exactly when to sell.
100% Model Portfolio Access: All of our current and past "buy" recommendations, right at your fingertips.
Private Access to the "Members Only" Income Accelerator Website: Your personal control room for zeroing in on some of the market's most promising Income Booster opportunities.
COMPLIMENTARY Access to the Income Accelerator Support Team: You'll receive complete access to my support team, which can be reached by phone or email between the hours of 8:30 a.m. and 6 p.m. EST, Monday through Friday.
By now, considering the $668 in near-effortless cash this trading system could secure you, every week on average…
And the 3x to 20x higher income you could lock into over the longer term…
You can understand how I could easily justify charging $2,000 for a year's worth of access to my work.
And in the future, some folks may well find themselves paying that much.
My clients in the oil & gas industry gladly pay my $25,000 daily consulting fee just to pick my brain.
But not you, at least not if you act today…
(And you won't pay tens of thousands to access the market-tracking software behind every Income Accelerator pick.)
Think about it this way:
If a few minutes of my stock analysis can make a billionaire like Mark Cuban $100,000…
Then what could 3 years of testing, tweaking, & perfecting today's system do for YOUR financial picture?
Today, you can kick off a full year for the insanely low investment of just $1.35 per day.
(Something you could lose in between the seats of your car and not even think about.)
That's a full 75% OFF the standard retail price of $2,000…
Which means you save an astounding $1,505!
And in return, you'll get a FULL YEAR of access to Income Accelerator, plus the dozens of high-income trade recommendations that comes along with it.
Yes! Accelerate My Income TODAY So I Can Earn 3X to 20X More Cash on Every Trade
(Your credit card will NOT be charged… and you can review ALL of your order details)
And here's the final kicker:
Due to the new deal I've just struck with my publisher…
You can test drive my new Income Accelerator system 100% risk free for 3 ENTIRE months
That's 90 days to review and test everything in your incredible membership package.
You'll see how my 5 Red-Hot Picks perform for you, follow my flash updates, and jump into any of the multiple trade recommendations delivered straight to your inbox. Use any of the profitable secrets inside your QuickStart Guide.
And no matter how far you've raced ahead with your upgraded, accelerated portfolio…
I will honor this promise with every ounce of my reputation: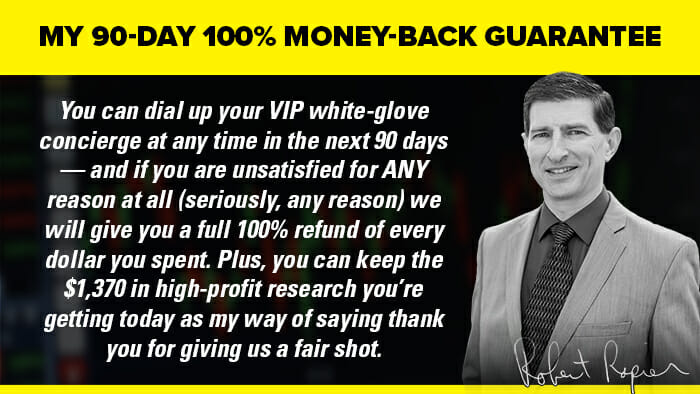 And when you accept my invitation to secure your seat today…
I'll even do you one better…
I'll Show You 20 Trades that TRIPLE the Market's Normal Dividends or You Get This "Gift Card" Worth $2,000
The only way I feel I can truly show you how serious I am about standing behind my breakthrough income system…
Is by making the deal I'll tell you about right now.
If, in the next 12 months of your membership…
You don't see at least 20 trade opportunities that TRIPLE the S&P 500's average dividend yield…
Then I'll give you this $2,000 "gift card." That's $2,000 in store credit you can use to get another 12-months of Rapier's Income Accelerator — or put towards the membership cost of one of our other premium research services. (Note: This card possesses no cash value)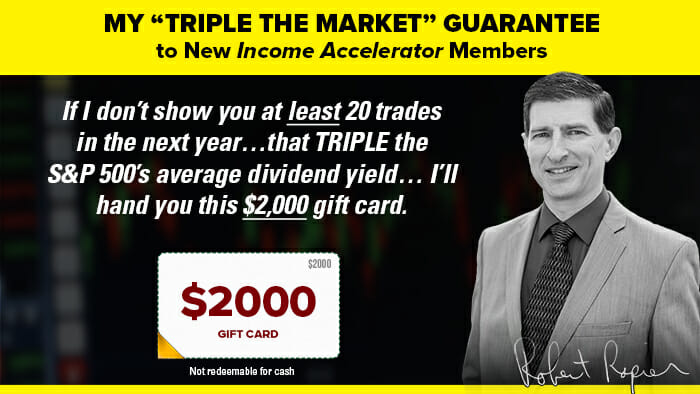 Yes! Start My Risk-Free Ride With Income Accelerator Right Now
(Your credit card will NOT be charged… and you can review ALL of your order details)
Listen, I've worked and lived with people of virtually every background you could imagine, and all across the world — from Scotland, to Germany, to my hometown in rural Oklahoma…
Never in my 37-year career have I seen a smarter strategy for producing
low-risk income
Yet, across the board — most investors want the same 6 things:
Reliable, consistent, "on schedule" income
A simple, easy-to-understand way to make it
They want to grow their account quickly (without risking everything they've worked so hard for)
They don't want to spend all day trading
Need access to trades that don't require tons of money
And most importantly — they need something that WORKS!
Rapier's Income Accelerator is the ONLY trading system I know of that checks all the boxes.
But while I can't guarantee every trade will come out a winner, I'm certainly NOT giving up my "King of the Hill" status without a fight.
Especially not with 350 motivated new members coming under my wing after today.
Let me repeat: I'll do everything in my power to keep adding win after win to the Income Accelerator portfolio.
And remember, when you choose to become a member of Income Accelerator…
You'll receive 5 high-income trade recommendations right out the gate…
Which means, within seconds…
You'll have access to more income-boosting trades than most investors do in a LIFETIME.
At this point, there's only one question left to ask yourself…
Do you want to access to this incredible income-boosting system… one that's earned me tens of thousands of dollars in low-risk income?
Or do you want to pass up on your chance to make an extra $668 over and over… and 3X to 20X more income on EVERY trade you make?
Yes! Start My Risk-Free Ride With Income Accelerator Right Now
(Your credit card will NOT be charged… and you can review ALL of your order details)
Before you decide…
I've also put together one final resource to make this the ultimate no-brainer for you.
When you join today — I'll also throw in this final bonus gift completely FREE.
FINAL FREE BONUS GIFT (LIMIT 350):
"How to CRUSH Millennial Madness With The 'Toxic Shield' Trade"
(Value: $47)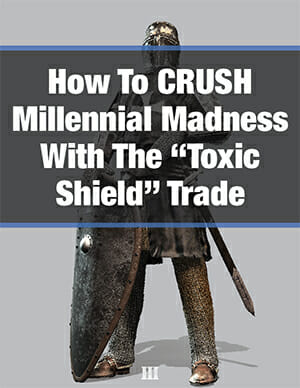 I'm sick of hearing about it. Sure, they're winning "on paper," but they're not making REAL money recklessly pumping stocks on apps like Robinhood. This little-known strategy turns their own greed against them, for quick profits.
On March 8, 2021 this strategy grabbed me a quick 61% profit on GameStop (GME). And while the recent saga around GameStop, and others like AMC Entertainment, Tesla, and Bitcoin do make you wonder…
"Are things ever going back to the way they were in the market?"
With this trade: it doesn't matter. These impulsive young traders are here to stay. And as long as they're throwing dumb money around — YOU can position yourself on the other side of their stupidity (and make money every time).
Yes! I Want to Boost My Income By $668 Per Week or More with Income Accelerator
(Your credit card will NOT be charged… and you can review ALL of your order details)
Frankly, at this point, I'm out of ideas.
I don't know how to sweeten this offer any more than I already have!
You've seen the machine-like consistency behind this trading system… how it could generate an extra $668 per week in cash on average… and how these Income Boosters routinely earn 3x to 20x more income than stocks…
Which makes Income Accelerator the single best opportunity I've EVER brought my readers in 12 years.
Which is why it would kill me to hear someone utter the line I hear all too often:
"Right now isn't the perfect time, let me sit on this until next week."
Then, next week turns into next month…
Into next year…
Into… you guessed it… never.
Please don't look back months from now and regret not taking this 1 risk-free shot to achieve income security & financial independence. Click the button below now to get started now.

Robert Rapier
Founder
Rapier's Income Accelerator
Yes! I Want to Boost My Income Now & Start Earning up to $668 Per Week
(Your credit card will NOT be charged… and you can review ALL of your order details)
Copyright © 2021 Investing Daily, a division of Capitol Information Group, Inc. In order to ensure that you are utilizing the provided information and products appropriately, please review Investing Daily's' terms and conditions and privacy policy pages.