Fellow American,
Our country is changing.
You only need to walk outside to see it for yourself.
From New York, to Chicago, to San Diego…
Our clean, beautiful streets — once considered the pride of the nation…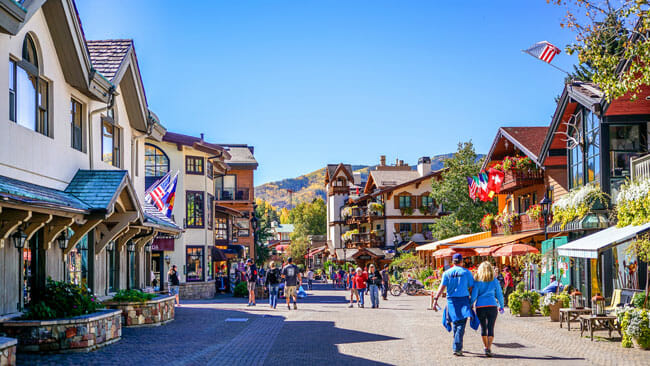 Are now marked by pockets of poverty and despair.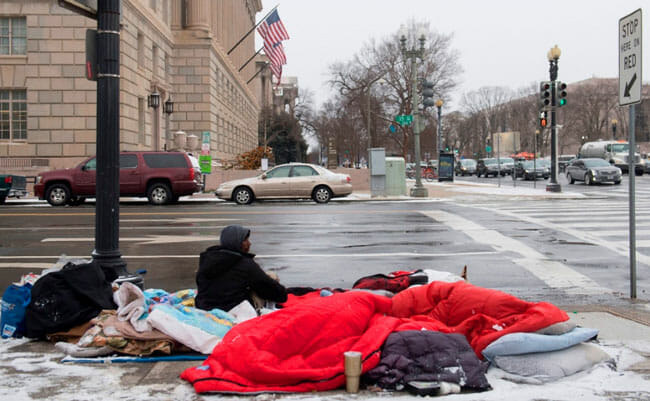 We're now "famous" worldwide, not for our ideas, our inventions, or ingenuity…
But for the great gulf between our "haves" and "have nots."
And our communities, from LA… to Baltimore… to Minneapolis, have broken out in a kind of violence and chaos not seen in years, perhaps decades.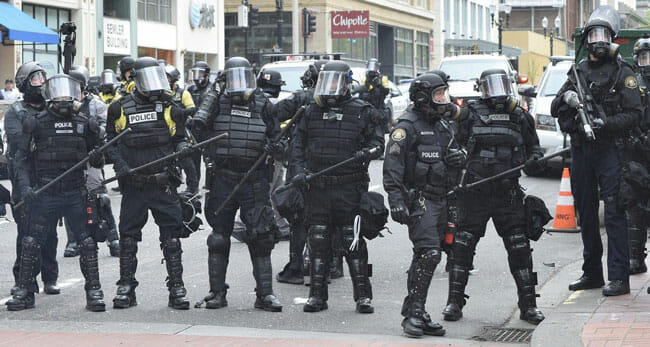 Our university campuses, once beacons of hope and enlightenment for the world, have been hijacked by lifelong academics serving a bloated and corrupt education system.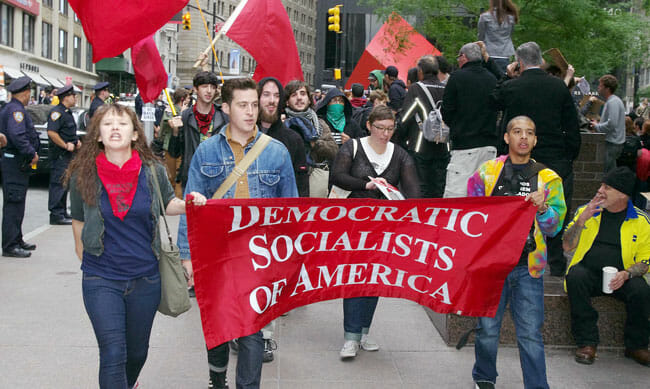 Which means we're now facing a glut of college graduates trained in "vital" skills like "tree climbing" or "watching TV"…
Indoctrinated in socialist ideologies that should have died out years ago…
And who believe, incredibly, that someone else should pay for the huge debt they happily borrowed without a second thought.
To make matters worse, our economy teeters on the edge of disaster.
Unemployment reached levels not seen since the Great Depression. In the last two months alone, over 46 million jobs were erased…
Over 100 million Americans have discovered just how far our pathetic "stimulus checks" can stretch as relief programs expire…
And over a quarter of small businesses have collapsed.
But it doesn't end there…
Millions of people have missed their housing payments
Many can no longer afford to pay their car loans, student loans, or even the minimum fee on their credit card.
On top of that, our businesses are drowning in trillions of dollars in debt.
As is our government (to the tune of nearly $28 trillion and climbing), with interest payments alone coming in at close to $400 billion a year.
Add it all up and it's clear — it's not just our economy that's on the ropes.
America, as we know it, is on the ropes…
Liberty is on the ropes.
And many individuals — through no fault of their own — risk losing everything in the months ahead.
It's sad and terrifying.
And yet at the same time…
Among all this chaos — which started long before COVID-19 or the recent protests — some Americans are now richer than they've ever been…
Recently, close to 700,000 Americans quietly joined the ranks of millionaires.
That's a new millionaire every 75 seconds, on average.
And more incredibly, there are now 623 billionaires in the United States — boasting a combined wealth of nearly $2.4 TRILLION dollars.
Compare that to the median household income for many Americans, which is just $63,179 a year…
Clearly, the gap between America's richest and the middle class is larger than it has ever been.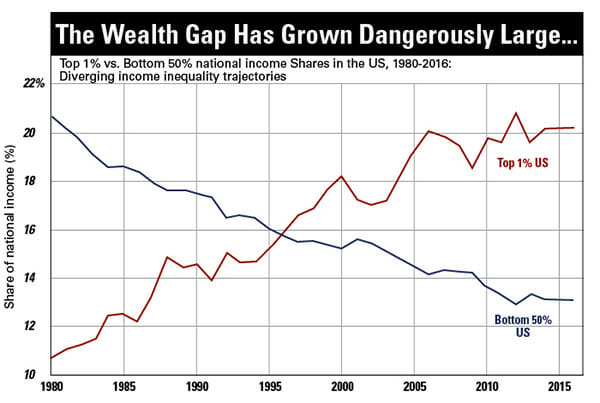 But have you ever wondered why?
Why so many young people have turned their back on principles of independence and freedom…
And are instead turning to politicians that promise them "Medicare For All" and the forgiveness of debt?
Why so many of our politicians are openly — and evenly proudly — spouting socialist ideals…
While others turn to violent protest as a means to demand payouts, reform, and some kind of recognition?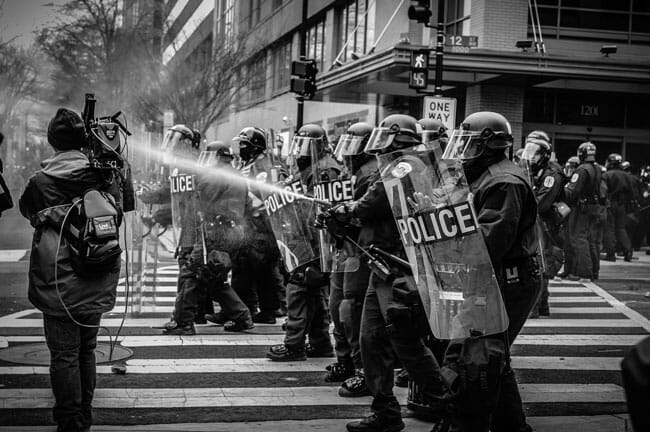 While I might disagree with their methods, their ideology, and demands, I'm not surprised so many feel this way.
And I won't be surprised if this division gets even more dramatic and even more violent than it already has…
Because there's a secret reason the gap between the "haves" and "have nots" in America has grown so large.
And something is coming that could tear America utterly apart.
It's the "why" behind the soaring net worth of our richest citizens…
And the plight of our middle class.
In part, it's driving the extreme violence and unrest we're seeing across America right now.
It has nothing to do with tax laws that skew heavily in favor of the rich…
The COVID-19 market crash…
The recent government stimulus…
Or even who holds office.
And it's NOT some kind of far-fetched conspiracy.
But it is a reckoning… a "reset" of sorts.
And once this "reset button" is pressed, it will be final… the results cannot be undone.
And it won't be the kind of reset where everyone returns to the starting line and gets a fair shake, like many protesters are hoping for.
For many Americans, this reset will mean the end of life as they know it, and the beginning of something else entirely…
Our once thriving middle class will be reduced to a bleak life of survival…
Where the choice of filling a gas tank or feeding their family becomes a daily concern…
And the crushing pressure of debt slowly drains the life out of them.
And sadly, since most Americans won't really know why this reset is happening, they'll be completely caught off guard by this radical change to their lifestyle.
Instead of a house with a white picket fence, they'll be downsizing to a run-down apartment…
Instead of a brand-new car lease, they'll have to settle for riding the bus…
And instead of sending their kids to college, they'll just hope that one day they can get a job… any job.
Once again, they won't even know why their fortunes have turned so dramatically…
But I know why.
And I'm writing this message to you today so you don't have to follow that path.
And to give you the knowledge (and the courage) to strike out and join a small group of Americans who are getting richer than ever before…
Believe it or not, it IS possible. Even today.
Especially when you understand the REAL reason for this ever-growing wealth divide.
And the TRUE source of all the unrest and chaos breaking across our country.
Understand this simple truth and you could potentially make a fortune during this unfolding, once-in-history event.
Giving you the resources you need to keep yourself and your family safe and financially secure while Wall Street and Main Street alike spiral into utter chaos.
Let me be clear — I was not hoping for this reset…
I take no pleasure in delivering this message…
And I'm certainly not making any kind of political statement.
I'm merely reporting what I see… what is already happening…
And more importantly, how it will end.
Because as stark as it might come across, there is a huge opportunity buried in this reset.
And I believe I can help you ride it to new financial heights — provided you know the right moves to make… and when.
But before we get to that, there's a few things you should know about me…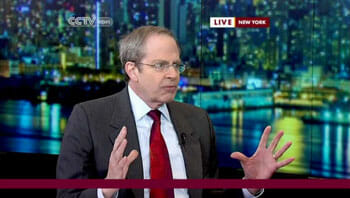 My name is Dr. Stephen Leeb.
I hold a B.S. in Economics from the Wharton School of Business…
A Masters in Mathematics…
And a PhD in Psychology from the University of Illinois.
I've worked for decades as an investor, analyst, and board member of various tech, finance, and resource companies.
And I've been fortunate enough to survive countless disruptive financial events and even grow very wealthy.
I was named America's #1 Stock "Market Timer" by Timer Digest and Hulbert Financial Digest — the nation's leading independent newsletter ratings service.
I've won both the Forbes and Wall Street Journal stock-picking competitions.
Regularly made appearances on Bloomberg TV, CNN, Fox Business, and CNBC…
And am frequently quoted by publications like The Wall Street Journal, Investor's Business Daily, USA Today, Forbes, Business Week, The Washington Post, and many others.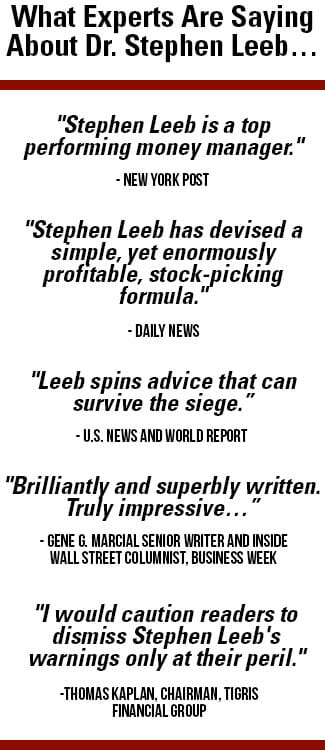 Recently, I was ranked in the top 5% of money managers nationally.
And I was once called an "Oracle" of macroeconomic trends.
I earned this title due to a number of urgent and accurate forecasts I've made over the course of my career. For example…
In my 1998 book, Getting in on the Ground Floor, I accurately predicted the Dow's rise above 4,000…
In my bestseller, Defying the Market, I accurately predicted the collapse of the Dot-Com bubble…
In my 2004 book, The Oil Factor: Protect Yourself and Profit from the Coming Energy Crisis, I accurately predicted $100-a-barrel oil.
And in my 2006 book, The Coming Economic Collapse, I predicted the 2008 housing crash.
Let me be clear — I'm not sharing these accolades with you today to brag.
I'm sharing them with you very directly, and without dressing them up, because I want you to take what I'm about to show you very seriously.
I don't expect you to accept everything I say just because I have a PhD or have been on TV.
But I do hope you'll give me five to ten minutes to explain what's happening.
To listen, to consider, and to make a decision for yourself.
Because I believe this will prove to be one of the most important messages you'll ever read.
It could make the difference between retiring rich and comfortably… or working far longer than you should have to…
Between bitterly hating every waking hour of what should be your golden years… and living an extraordinary life in retirement…
And it could help you potentially make a fortune for yourself (and your family), no matter what your financial situation is right now.
Think about what that might mean for your future…
I'm talking about enough money for you to upgrade your current car to a brand-new pickup truck…
To pay for your grandchildren's college tuition — any college they want…
And even build a dream vacation home just a five-minute stroll from your favorite fishing spot…
Those things, and much more, are what is at stake today.
So, I encourage you to read carefully as I expose what brought us here…
And what's coming next.
Because the evidence is undeniable…
This reset is unstoppable…
And it could push America to a breaking point,
But if you listen to what I'm saying now… and take the steps I'll recommend to protect you and your family… you may never have to worry about money again.
It all starts with one of the most persistent, and yet inaccurate fantasies we've been sold…
It goes a little something like this…
Work hard…
Keep your head down…
Maybe catch a lucky break or two…
And you too can become a millionaire.
It's a belief concocted by Hollywood scriptwriters and Madison Avenue advertising executives…
And one bought hook, line and sinker by the average American.
In fact, 29% of Americans believe they'll become a millionaire one day…
And 53% of millennials — arguably one of the most distracted generations in our nation's history — somehow believe they too will become wildly rich.
Surprisingly, I don't believe these optimistic folk are completely wrong…
It IS still possible to grow extraordinarily wealthy in America today…
But the simple belief that working hard and keeping your "nose to the grindstone" is enough…
Simply isn't realistic.
The truth is, if you really want to become a millionaire — or at least wealthy enough to retire well…
You must follow the new rules of acquiring wealth in our country.
This is something that America's richest understand and take advantage of everyday…
Something I've personally used to multiply my own wealth…
And something our middle class is not paying enough attention to.
So what are these new rules?
Let me answer that question with another simple question.
One that reveals an important secret about wealth and power in our nation today.
Who are the richest people in America?
Let's go through some of them one by one…
First up is Jeff Bezos, CEO of tech company Amazon, worth $113 billion…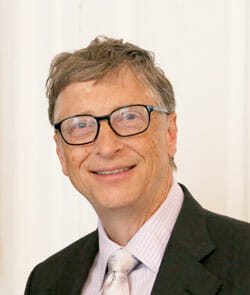 Then there's Bill Gates, founder of tech company Microsoft, boasting a net worth over $122 billion…
Mark Zuckerberg, founder of Facebook, is worth $96 billion…
Larry Page, board member of Google, is worth over $89 billion, and his colleague Sergey Brin is also worth nearly $87 billion…
And Michael Dell of Dell Computers is worth over $43 billion.
I could go on, but I think you get my point…
It's a simple one.
America's richest have ALL built their great wealth through tech businesses.
And even those working outside of this field, like Warren Buffett, are still investing heavily in tech.
He recently revealed the computer manufacturer Apple is…

And it's the third largest holding of his investment company Berkshire Hathaway.
It's not hard to see why…
At $2.6 trillion, Apple's market cap is larger than the annual GDP of Saudi Arabia, Israel, and Singapore COMBINED.
Now consider this…
You've probably heard of what Bill Gates has labelled a "technological tour de force"…
"The future of money"…
And one of the greatest innovations of the last few years…
The potentially "world changing" cryptocurrency: Bitcoin.
This new form of currency has had its ups and downs, and drawn an immense amount of criticism over the last few years…
But no matter how you feel about it…
And whether it ever reaches the kind of $1-million-a-coin valuations some experts are suggesting…
You can't argue with the fact that this tech-driven currency has already created over 25,000 millionaires in the last few years.
While you're thinking about that, consider what's quietly happened to Atherton, California…
It's now the richest suburb in America, home to tech "elites" like Google's Eric Schmidt and Facebook's Sheryl Sandberg…
Their headquarters is just down the road, as are the offices of HP, Apple, Intel, Broadcom, eBay, and half a dozen more tech giants…
And this tech connection has pushed the average household income in Atherton to $450,696 a year.
Once again, the connection between tech and wealth is clear.
But it doesn't stop there…
Would you be surprised to learn that 13 of the top 25 highest paying jobs in America today are tech jobs?
Or that digital marketing — a thriving TECH industry — is expected to hit $151.8 billion in revenue a year by 2027?
And that today tech businesses lead the way on Wall Street…

In medicine…

And even education?

Virtually everywhere you look, tech is making communities, industries, and individuals richer.
And in some cases, it's doing so in entirely new ways.
Many Americans are now making millions of dollars a year in trendy tech professions like Instagram "influencing", Youtubing, and video game streaming.
For example: a 29-year old Michigan man who goes by the name "Ninja" makes over $10 million a year playing video games professionally on the internet.
His industry — eSports — is now worth $120 billion a year.
And Shay Carl, a popular video creator on digital platform Youtube, sold his creative studio to Disney for nearly $1 billion.
That is an insane amount of money… and utterly shocking to generations of American raised at a time when sweat and elbow grease were the surest way to make a living.
But I'm not intimidated by these changes…
And you shouldn't be either.
Because there's a critical lesson to be gained from studying these modern tech millionaires, and by now I hope it's clear…
Whether you're looking at America's wealthiest individuals…
America's highest-paying jobs…
Or our most expensive suburbs…
Future digital currencies…
Or lucrative, new occupations…
In short, if you look at WEALTH in America…
It all points in one direction…
TECHNOLOGY.
Breakthrough technological innovation is the driving force behind so much of the wealth in our country…
It's key to you making a small fortune in the years ahead — as much as $4,060 from every $1,000 invested — as I'll show you in just a moment…
And it's also responsible for the growing wealth gap between our richest and poorest.
Look at virtually any low-paying job in America and you'll see why it's ALSO responsible for the destruction of countless jobs, opportunities, and industries.
For starters, U.S. News reports that 1.5 million U.S. manufacturing jobs will be replaced by automation by 2030…
And as many as 20 million jobs worldwide…
Which means, chances are someone you know — whether a high school buddy… a family member… or neighbor — could be financially destroyed by this devastating trend.
What are these people going to do?
Drive for a living?
That might have been an option a few years ago, but that window could soon be closed for good…
Our truck and taxi drivers — estimated to number 5 million strong — may also soon be replaced by self-driving vehicles.
In fact, Uber is currently testing self-driving cars in Pittsburgh and San Francisco…
And Wilson Logistics — a "family trucking" company — is testing autonomous trucks to transport cargo between Oregon and Idaho.
Even our grocery store clerks are being replaced by self-checkout machines (computers).
CNN recently ran the following headline:

Obviously, in a "no contact" world, robots become more useful…
But this isn't just limited to the COVID-19 pandemic, or even blue-collar America.
All sorts of occupations such as pharmacists, soldiers, and even journalists are facing the same threat.
Even the financial industry is at risk, with researchers at Oxford University predicting that over the next 10 to 20 years, "58% of financial advisors will be replaced by robots and AI [artificial intelligence]."
No matter the industry, livelihoods across America are being swallowed up by technology.
Once again, this destruction of opportunity is not something I celebrate.
But the truth is every new wave of tech has eliminated jobs, created disparity, and opened up new opportunities.
And I'm not alone in saying this.
MIT professor Erik Brynjolfsson has said…

And international best-selling author of A Brief History of Time and famed physicist Stephen Hawking has said…

This is why all data points towards technology becoming THE defining economic force of the next decade…
And while there will be disastrous consequences, there's also a surprising upside…
Because today, if you want to get rich in America, you no longer need to be born into a wealthy family…
Win the lottery…
Or create the next Facebook..
You don't even need to work hard, or catch a lucky break…
And you don't need to live in Atherton, join Youtube, or be a computer programmer…
But you MUST get on the right side of technology, or risk being left behind.
Let me be clear…
If you do not take the right steps NOW, you could be forced to take HUGE steps backwards.
Think of all the work your great-grandparents or grandparents did to lay the foundation for your life today.
It's likely they lived in poverty…
Worked hard manual labor day and night…
And maybe even emigrated from overseas for the chance at living a free life in America.
Once they landed, it was only the beginning of their struggles…
They had to fight tooth and claw to get ahead.
And they taught this work ethic to their children…
Who again worked themselves to the bone to give their children a shot a better life.
Today, we live in relative luxury thanks to that foundation of hard work.
America's middle class exists because of that hard work.
We have abundant access to food, shelter, and medical care.
One of our biggest daily concerns is deciding what channel to watch on TV…
Or whether we want to go through the Starbucks or McDonalds drive-through.
Now, imagine ALL of that disappearing…
Literally EVERYTHING you've worked for, strived for, and become accustomed to, suddenly swallowed up by an unstoppable economic shift.
There is no more middle class…
There is no more opportunity to "make it back"…
Your financial future is as fixed as the history of your ancestors.
To be as blunt as possible: this is the deadly financial risk you're facing right now.
This is the tech reset, which has already started…
That will wipe out millions of middle-class jobs…
That will punish NON-investors viciously…
And which will only continue to grow in strength…
Until it becomes an unstoppable economic juggernaut…
And this is why if you want to survive this reset, you MUST get into the right kinds of investments now…
Stocks that put you on the right side of this tech surge…
Opportunities that can double your wealth… even turn every $1,000 invested into $4,060 or more.
Because extraordinary wealth has always acted like a cushion.
It buys favors…
Greases palms…
And gives options.
But in this case, it could mean the difference between a rich, bright future, or simply losing it all.
Make money now or suffer later.
That is the choice you now face.
Thankfully, there has never been a better moment or method for you to create wealth in our nation's history.
And even though we've seen so much technological advancement and so much wealth already created, there's so much more to come…
The tech heavy NASDAQ hit all time highs, in spite of the pandemic that smashed global indexes.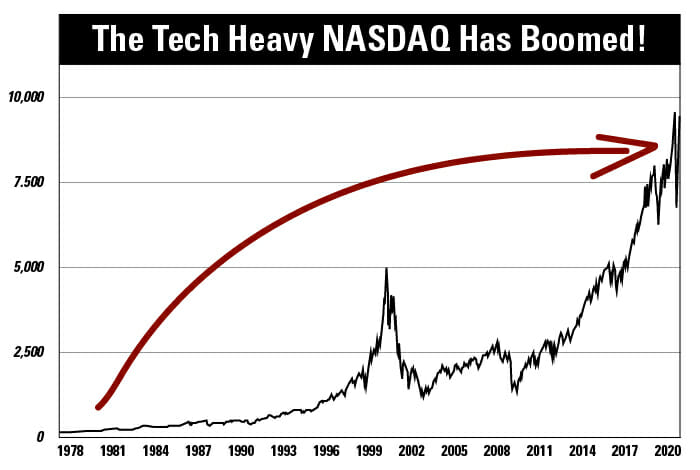 And many individual tech stocks performed even better.
For example, while ancient business General Electric cratered…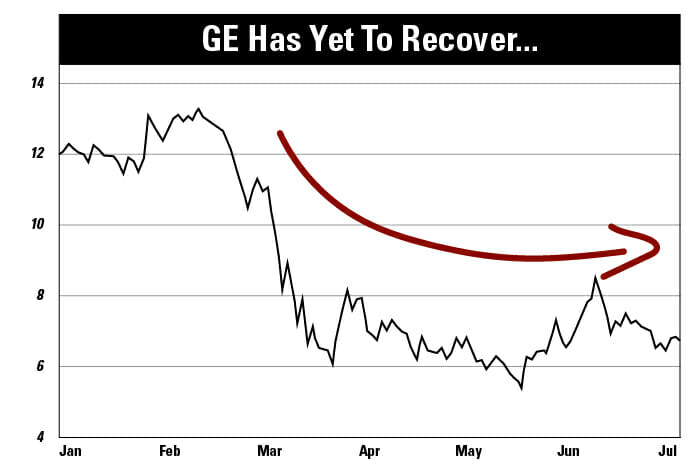 Tech standout Upwork virtually tripled…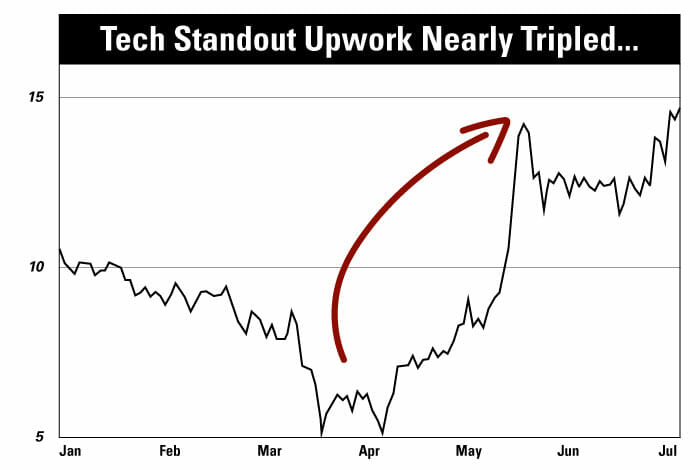 And while traditional department store Kohl's lost more than half its value…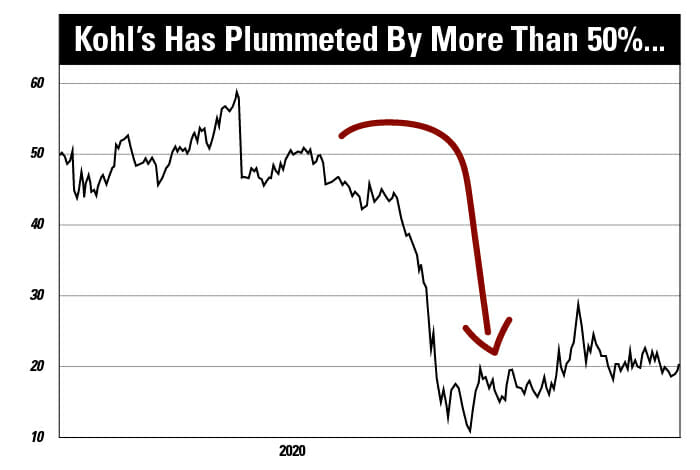 Surging tech business Zoom gained 277%…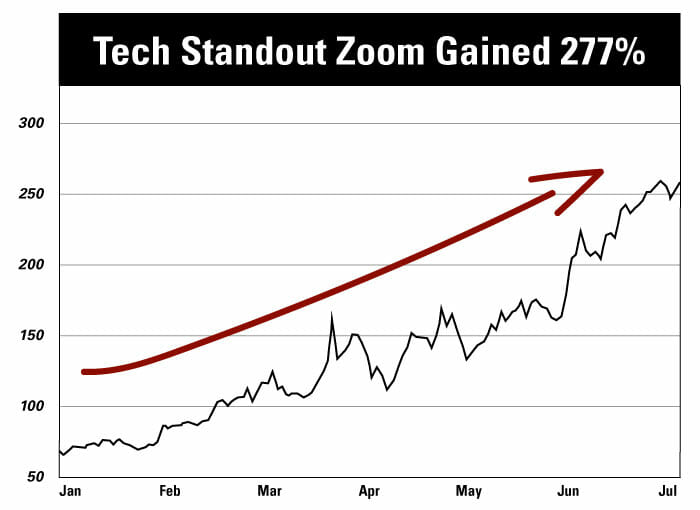 Even the iconic General Motors struggled, declining by close to 30%…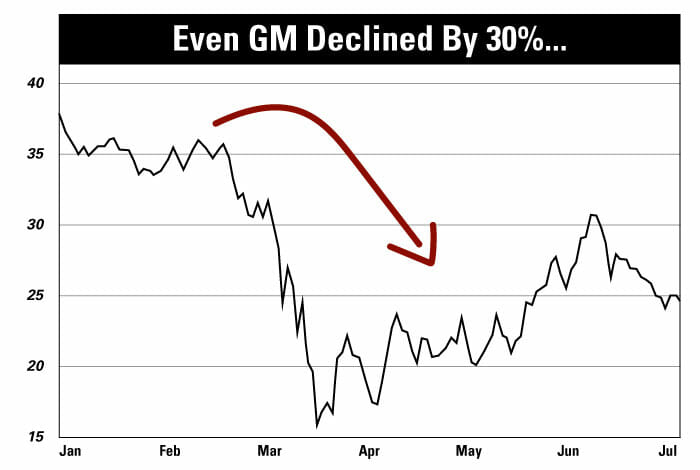 While Silicon Valley stock DocuSign posted a 136% gain in the same time frame.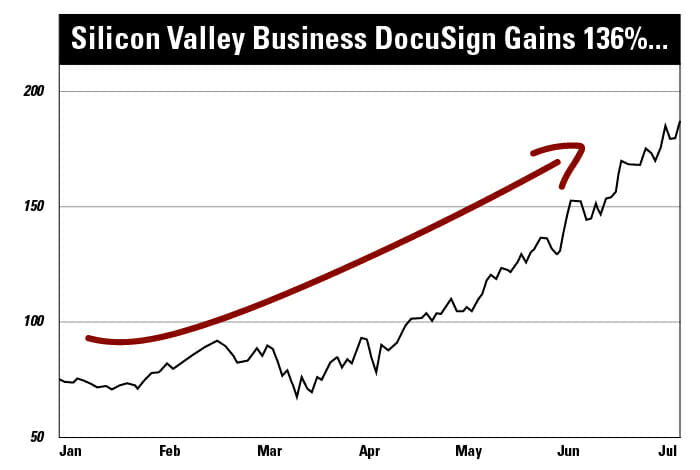 These are just a few examples of a clear pattern…
And while I don't want to say that tech stocks are insulated from market shocks…
I do think it's fair to say that right now — even with all the global chaos around us — investing in the right tech companies could be a very, very lucrative move.
But I'd go further than that — because as impressive as these massive tech gains are… they're just scratching the surface of what's to come.
Technology is on the cusp of a massive shakeup… what the McKinsey Global Institute calls a whirlwind of "creative destruction."
It's estimated by researchers to be worth over $118 trillion…
And for those who aren't invested in the right tech stocks, this tidal wave of shifting cash will become a nightmare…
They'll miss out on one of the biggest economic changes in human history.
But I'm committed to showing you how this can become a wonderful opportunity for you — if you have the courage to seize it.
In fact, in just a moment I'd like to show you a specific tech investment that could turn every $1,000 invested into $4,060 or more…
I know making four times your money might sound unrealistic, especially since the market returns just 7% a year, on average.
But life-changing returns like this are NOT a pipe dream in this current environment…
Because there's a surprising reason such extraordinary profits are possible for ordinary Americans right now…
And one man could be the key to explaining it all.
Let me introduce you to him now…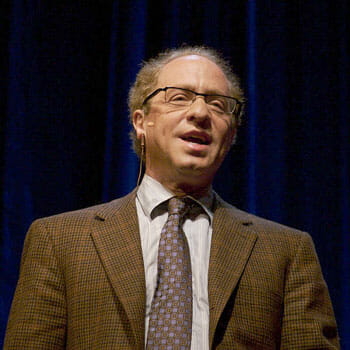 Do you know this man presenting at Stanford University?
Many consider him one of the greatest minds in America…
In 1999, he received the National Medal of Technology and Innovation – the United States' highest honor in technology…
In 2001, he won the coveted Lemelson-MIT Prize…
And in 2002 he was inducted into the National Inventors Hall of Fame.
PBS has included him in their list of one of 16 "revolutionaries who made America"…
Inc. Magazine called him "Edison's rightful heir"…
And he has received 21 honorary doctorates and awards from three U.S. presidents.
His name is Ray Kurzweil.
And his Law of Accelerating Returns explains why the great era of technological advancement, wealth creation, and destruction I've been promising… is only now beginning.
I don't blame you if you're thinking the best technological innovations — and stock gains — are far behind us. But this scientific law suggests that nothing could be further from the truth.
Quite the opposite.
Technological innovation worldwide is actually accelerating…
Leading to what Kurzweil calls "technological change so rapid and profound it represents a rupture in the fabric of human history."
His argument is simple to understand and compelling…
Kurzweil says Earth's first technological innovations — the wheel and fire — took thousands of years to develop.
But by 1,000 A.D., technological innovation had already begun to speed up.
The next 500 years alone would see the invention of the printing press, cotton gin, magnetic compasses, buttons for clothing, numbering systems, gun powder, eyeglasses, and more…
And during the 19th century, there was more innovation than the nine centuries before it — with cars, cameras, electric batteries, the assembly line, telephones, aspirin, airplanes, and even Coca Cola emerging as breakthrough technologies
Now, world-changing technological changes seem to arrive every couple of years.
In the last few years alone, we've seen the introduction of cryptocurrencies, iPads, virtual reality, and more.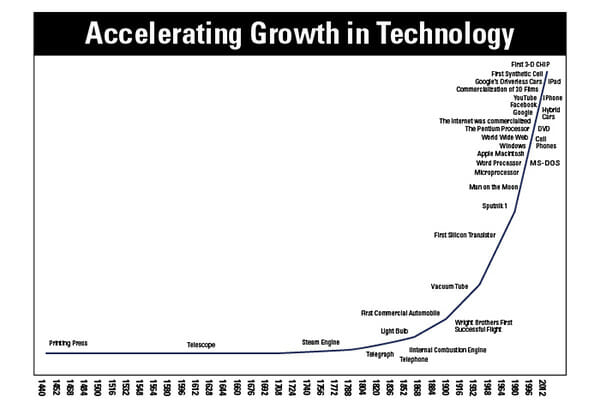 And right now, as many as 12 breakthrough technological innovations are emerging at the same time, for the first time in history.
This is a huge deal…
Forbes says this emergence is…

CNBC reports…

And the World Economic Forum has called it a…

Add it all together and you get a tsunami of technological change.
And I choose that metaphor for good reason…
I need to emphasize for many Americans — this change will be the most destructive event of their lifetime.
They won't be aware of these breakthrough industries, let alone invested in the right tech businesses to take advantage of them.
And they won't be ready for the disappearance of millions of middle-class jobs, as entire sectors of our economy are deleted.
Meaning they'll be completely blindsided by TWO economic freight trains during their fall from middle to new-lower-class.
But if you get on the right side of this reset now, there could be tremendous financial upside…
Ray Kurzweil even predicts that because of this collision of technology we'll see 20,000 years of progress during the 21st century.
Just think about that… the equivalent of every piece of human knowledge collected… every invention from the button on your blue jeans to a Bugatti race car… every sonnet, jazz chord, and masterpiece of cinema…
Reimagined and improved upon within the next 80 years…
Resulting in an explosion of wealth and progress for those "in-the-know"…
And the devastation of those who aren't.
It's almost too incredible to comprehend… but all evidence points toward this law being true and that technological innovation really is speeding up.
For example, just take a look at the way human flight has progressed…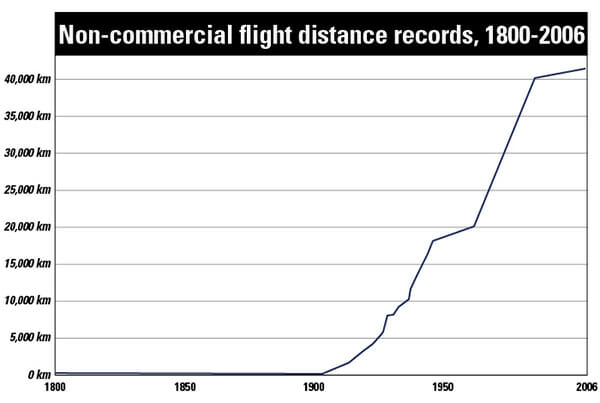 Prior to 1903, the thought of humans flying was nothing more than science fiction.
But as soon as the Wright brothers made their breakthrough discovery of a three-axis control system, our ability to fly grew exponentially.
In 100 short years, we developed the ability to travel close to 25,000 miles in a single journey.
And we've even gone all the way to the moon.
What's more, visionaries like tech CEO Elon Musk are now looking to colonize Mars…
But that's just one example of technological acceleration.
The progression of Genomics — the study of people's genes — might be even more impressive…
Starting in 1990, the Human Genome Project aimed to map the entire sequence of human DNA.
To finally understand what makes us human on a molecular level…
And perhaps unlock secrets to perfect health, long life, and the eradication of genetic diseases.
At the start of this great endeavor, it cost over $100 million to map a single human genome.
But today that cost has fallen to less than $1,500.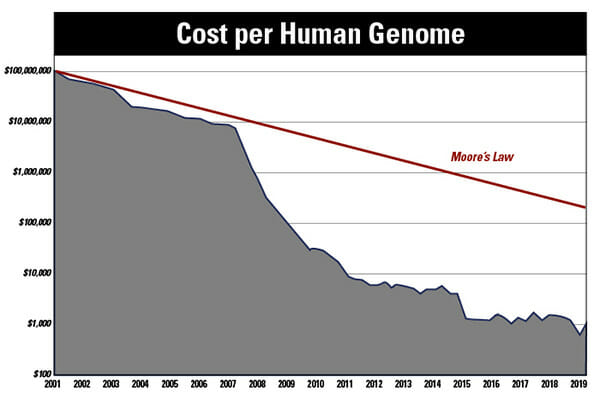 That is nothing less than an exponential leap forward in genomics, and it's taken place in your lifetime!
Once again, this is not the only technology that's accelerating in line with Kurzweil's law…
Just looked at what's happened to computer processing power.
The world's first supercomputer was larger than four filing cabinets and cost $8 million.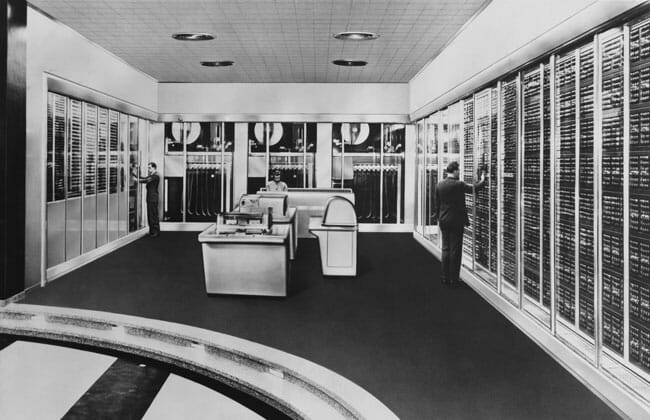 But today a smartphone — that could fit in your pocket and costs less than $1,000 — is up to 37,000 times faster than those early supercomputers.
Plus even the most basic model can do everything a rotary telephone, a TV, a walkman, map, and much more could do, and better!
Perhaps one of the most powerful and potentially scary examples of this rapidly accelerating processing power comes out of Stanford University.
Researchers there have discovered Artificial Intelligence's computational power is also speeding up.
Prior to 2012 it was doubling roughly every two years, but since then they report…

That means that a task that used to take A.I. three hours in 2017 — now takes just 88 seconds.
And it's now conceivable that Artificial Intelligence may become so advanced it can even surpass the thinking capabilities of the entire human race.
Obviously, that's speculation…
Although Kurzweil did write a book called The Singularity Is Near, suggesting this very possibility.
But regardless, two things are now clear: technological change is accelerating at a breathtaking pace…
And because of that, a huge amount of money is up for grabs.
All told, the McKinsey Global Institute estimates this collision of innovation will generate over $118 trillion in economic impact across industries as varied as…
Mobile internet…
Automation of knowledge and work…
The internet of things…
Cloud technology…
Advanced robotics…
Autonomous and near-autonomous vehicles…
Next generation genomics…
Energy storage…
3D printing…
Advanced materials…
Advanced oil and gas exploration and recovery…
And renewable energy…
And the right investment in just one of these sectors could help you survive the tech reset and set you up for the rest of your life.
To put this opportunity into context, think about this…
During the early 2000s' tech wave, a score of stocks went absolutely parabolic…
Back then, if you'd invested just $1,000 into Netflix, you'd now be sitting on over $33,474.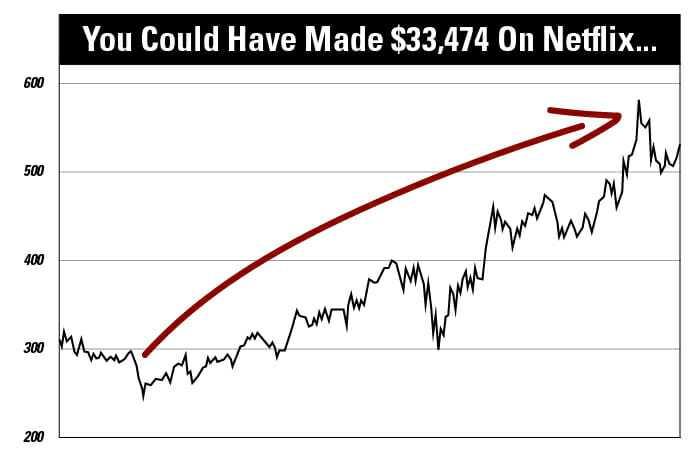 If you'd invested the same amount in Google in 2004, you'd have made $26,309…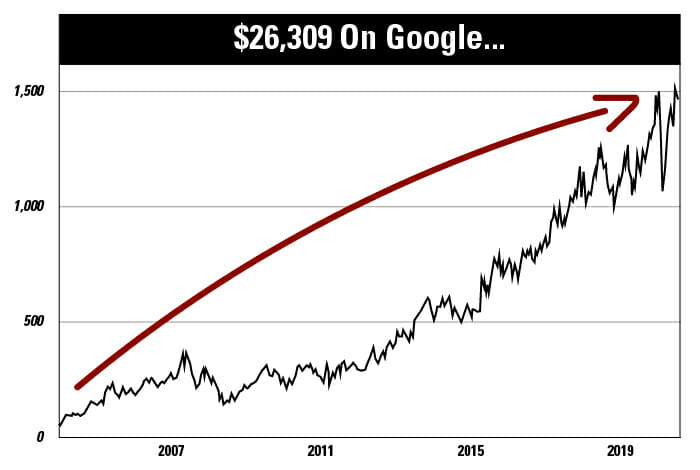 And had you invested just $1,000 in Amazon when it first went public, today you'd be sitting on an incredible $1.8 million fortune.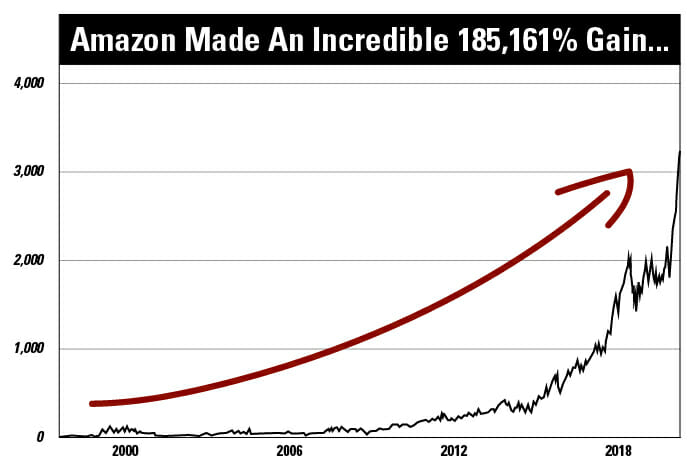 Each of the 12 breakthrough innovations I've talked about holds as much promise as the 2000 tech boom…
Perhaps more.
And in my opinion, not a single past era of innovation…
Not the industrial revolution…
Not the automobile…
And not even the birth of the internet…
Can compare to the combined force of innovation arriving now.
Which is why, if you get on the right side of this massive change, you'll have a front-row seat to one of the most exciting and potentially profitable periods in history.
The only question remaining is: what should YOU do now to prepare, and even grow far richer during this $118 trillion reset?
This historic shift that will destroy millions of jobs…
That will widen the chasm between America's "haves" and "have nots" to a point of no return.
And force you to make a choice — participate in this exponential growth as an investor… or fall behind.
That is the question that will define your financial future.
That will determine whether your next 20 years are spent in poverty, or the kind of financial abundance you've only ever dreamed of.
I believe I've found the perfect answer to that question — a way forward to greater riches, freedom, and security.
Let me tell you about it now…
After months spent tracking dozens of promising tech companies…
Observing the early symptoms of the reset…
And searching for a stock with the potential to make you a fortune through this shift…
Plus many sleepless nights worrying about the state of our nation…
I have finally found one company that truly stands out as an epic opportunity in this new age.
It's absolutely integral to the technological shift that is taking place right now.
And it has the potential to make you as much as 306% over the next few years.
That's enough to turn every $1,000 invested into $4,060.
Or even make a $507,500 fortune in one play.
Bear in mind, that's the kind of conservative estimate I'm forced to provide by my publisher…
This stock could go much higher.
Because there's not a day that goes by where you step into a car…
Catch a plane…
Visit a doctor's office…
Or use a smart device…
That you haven't, at least on some level, come into contact with what this business does.
Its work is vitally important.
And I'm not the only one that thinks so…
They have close ties to the Pentagon…
And they have even caught the personal attention of Washington.
In fact, what they produce is so important that it's been classified as "critical and strategic" by the Department of Defense.
It's been called a "miracle" and a material "like no other"…
It's one of the rarest materials on earth….
And without it, all the $118 trillion in technological innovation we've just discussed could grind to a halt.
Unbelievably, this company is the only one in America capable of playing a massive and essential role in this historic revolution.
So what do they do exactly?
Simply produce and distribute 90% of America's supply of a rare material integral to some of the most cutting-edge technological breakthroughs on the planet today.
Let me tell you about it now…
What we're discussing here is the literal "lifeblood" of technological advancement.
A substance used in everything from 5G infrastructure, to biomedical devices, cutting-edge energy storage, and more…
And that has unusual properties that allow us to do things we couldn't even have dreamed of a hundred years ago.
For example…
Look inside the battery of a smartphone and you'll find a rare material called cobalt…
Most people think their batteries are powered by lithium… but it's really cobalt that does all the heavy lifting.
Without it, you wouldn't be able to safely recharge your battery at all.
And it's classified as one of 35 critical minerals the U.S. economy can't live without by the Department of Defense.
Then there's Terbium, another rare material…
Because of the way it interacts with magnetic fields, it's used in something called a "Sound Bug," a device that can turn ANY flat surface, such as a table or desk, into a music speaker.
Incredibly, that's not even scratching the surface of what these rare tech materials can do…
Here's one more example…
Although we're used to seeing them tear across our skies at 1,200 mph…
The F35 fighter jet is nothing short of a technological marvel…
Weighing in at nearly 30,000 lbs., boasting a tip to tail length of 50 feet, and wingspan of 35 feet, the F35 is no tiny prop plane…
But its radar "cross section" is so small that it can not be detected by enemy radar… and is considered a closely guarded secret.
It has a sensor system for "vacuuming" up information in its airspace without giving away its position…
And tiny cameras on the plane can record and project 360 degree imagery for perfect vision during night missions.
It's one of America's finest offensive weapons…
But did you know there's over 920 pounds of rare materials like samarium, cobalt, and yttrium inside every one of these stealth planes?
My point is: the world of tech is completely dependent on rare substances.
And as I pointed out earlier, due to the rapid acceleration of technological innovation like the F35 fighter jet, breakthrough inventions like the "Sound Bug," and technologies we can't even imagine yet…
These materials are now needed more than ever.
Rare substances are used in $7 trillion of goods every year.
And the world's biggest tech companies are burning through these unusual materials at a record rate.
Demand for rare materials is expected to shoot up by 10.4% a year, for the next 5 years in a row.
Which is why virtually the whole developed world is engaged in a high-stakes race to secure as many of these rare materials as they can.



Because once these substances are gone… that's it, folks.
This squeeze on supply combined with rocketing demand is causing fierce levels of competition.
You might recall former President Trump's offer to "buy Greenland"…
Many in the mainstream media scorned this as a crude attempt to make some kind of mass real-estate deal…
But the offer was actually motivated by Greenland's vast reserves of rare materials.
They have the biggest reserve, outside of China, in the world.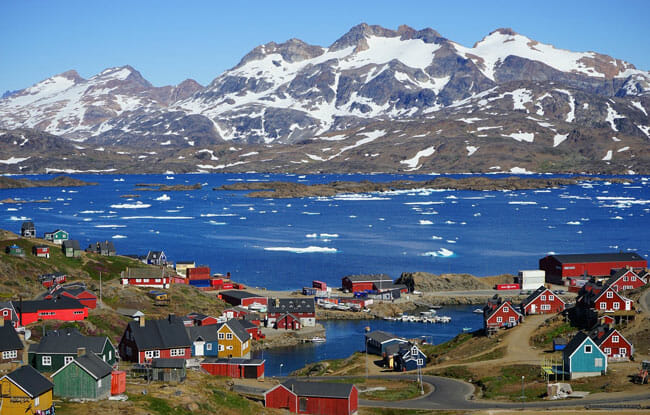 This raging battle over rare tech substances could be the opportunity you need to make a fortune, turning every $1,000 into $4,060 or more…
Because the company I'm talking about is the world's ONLY producer and distributor of a rare, "miracle" material that is absolutely essential to dozens of technological innovations.
From the Internet of Things…
To Aeronautics…
Defense…
Biological medicine…
Self-driving cars…
Microchips…
5G…
And more.
This one company has their hands in almost every "cookie jar" on earth….
And frankly, the technological revolution that we are smack in the middle of — and many of the opportunities coming out of this reset — wouldn't even be possible without them, and this exceedingly rare material…
Something I call "AT-4" because of its chemical composition.
So, just how rare is AT-4?
Well, ultra-unique substances like this are typically measured on a parts per million basis.
That means for every million particles in a rock, a certain number would contain a metal.
So, for example — copper is typically present in 40 ppm.
Uranium is present in 2 ppm.
And for gold to be economical to mine it needs to be present in 6 ppm.
But AT-4 is present in just 2 to 6 parts per million in the entire Earth's crust.
And scientists have discovered it exists in only 0.1 parts per BILLION in the sun.
So when I say rare, I'm not talking needle in a haystack rare… it's more like trying to find a single, specific drop of water in the entire ocean.
But it's not just its rarity that makes AT-4 so special…
I consider it the ultimate tech "building block." Just consider some of its incredible uses today…
5G INTERNET: It's stronger, and pound for pound, six times stiffer than steel with a 200,000 to 1 strength-to-weight ratio and can be used as a conductor in cutting edge wireless infrastructure.
MEDICINE: It's non-magnetic AND transparent to x-rays making it a perfect material for MRIs.
DEFENSE: It has a lighter weight and higher thermal conductivity than aluminum making it perfect for use in long-range missiles, guidance systems, and armor-piercing bullets.
AERONAUTICS: It has a melting point of 2,349 degrees AND is extremely stable at low temperatures, meaning it can be exposed to extreme heat fluctuations during interstellar exploration and can even be used in deep-space telescopes.
X-FACTOR: It can harden and strengthen other substances when used in alloys.
No wonder so many tech companies are desperate to get their hands on AT-4…
Now get this: the company I'm talking about is proudly American, and is located in Utah, where they control 90% of America's supply of this material.
So unlike many other rare elements sourced in war-torn Africa, or controlled by the Chinese government… that puts global supply — and roughly two thirds of total production — firmly under U.S. control.
But that's just one reason why this company could be the key to capitalizing on this wave of tech innovation crashing now…
And the best, and most lucrative way to help you survive the reset…
Here's a few more reasons this company could help you turn every $1,000 invested into $4,060 in the months and years ahead…
The start of 2020 was one of the worst in the history of stocks…
COVID-19 hit like a cannonball and wiped billions from the market in days…
Many businesses have yet to recover from this devastating blow. Some never will.
But the business I'm talking about today sailed through this black swan event with barely a mark…
Their stock price bounced back almost immediately.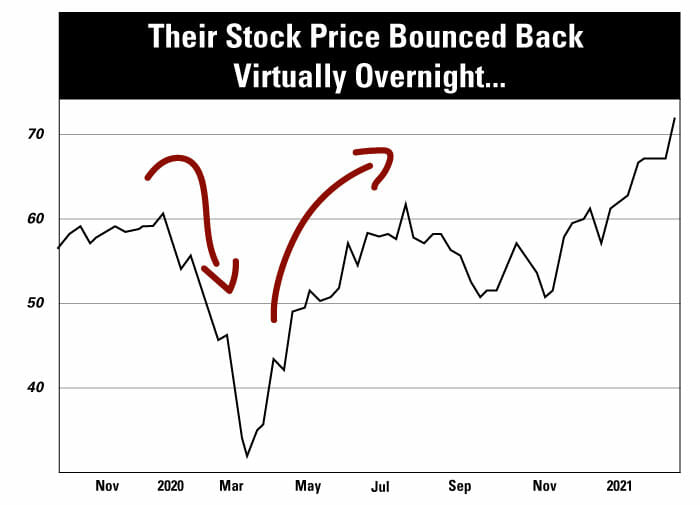 And they've just kept on chugging…
In fact, their final results for 2020 revealed a $101 million cash surplus…
A record cash level for the company.
Strong cash flow is major reason why they've increased their dividend for eight years in a row.
That's not all. Their revenue for 2020 was also a massive $1.17 billion…
And their market cap right now is sitting at around $1.3 billion.
As impressive as that sounds…
It still makes this business a small-cap stock.
In fact, you can pick up shares in their business for around the same price it costs for dinner for two out on the town.
But despite their relatively small size, I believe their long-term prospects are astronomical.
I can't think of any other business so perfectly placed to take advantage of the technological surge driving this reset.
And rare tech materials have a history of booming with the right catalyst.
For example…
In 2001, Platinum, a super rare tech material used in silicon microchips and cancer fighting drugs surged from a low of $428 an ounce to a peak of $2,155 due to increases in demand.
A small investment in Platinum at the time could have transformed every $1,000 into nearly $4,500.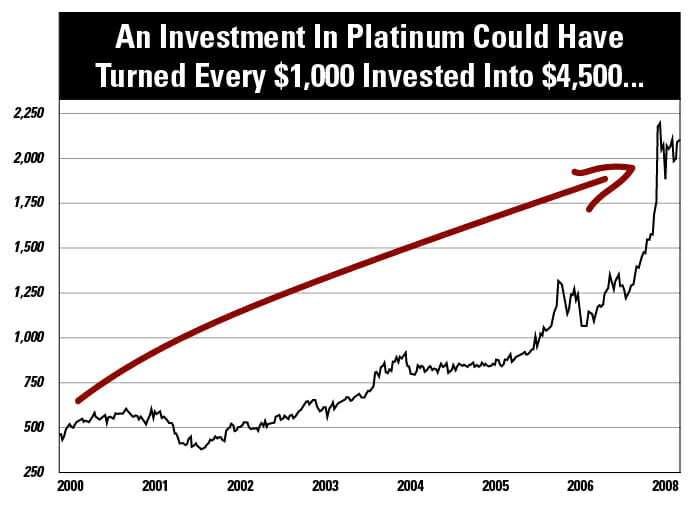 Likewise, rare material Palladium, which is slowly replacing gold in electronic connectors, was trading at just $258 an ounce, and rose to $1,079 an ounce in just three years.
Another gain which could have easily TRIPLED your money.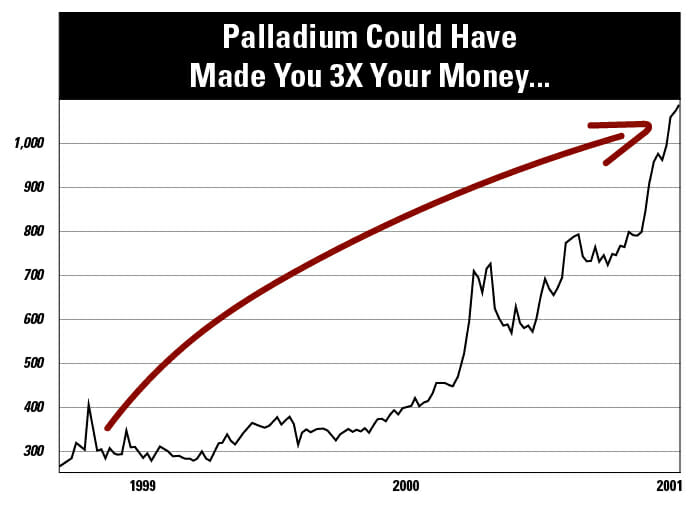 But perhaps the most impressive growth story was Rhodium, a rare material which is used to coat optic fibers and in catalytic converters which remove toxic gas from exhausts.
It skyrocketed from less than $500 to $10,000 an ounce in just 4 years.
That's a 2,000% gain…
Or to put it another way…
The kind of growth that could have transformed every $1,000 invested into $20,000…. $10,000 invested into $200,000… and $100,000 invested into $2 million dollars.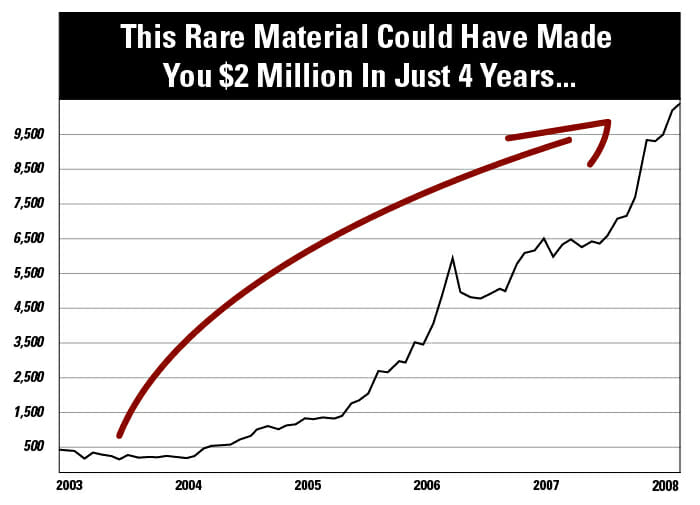 Of course, conditions are a little different now…
But the point still stands…
With the right trigger, rare tech substances like AT-4 can absolutely boom and make individual investors a fortune…
Of course, past performance is never an indicator of future profits. But all of my research has convinced me, beyond the shadow of a doubt, that we could moments away from a titanic "trigger event."
I can't think of a bigger catalyst in HISTORY than the $118 trillion technological reset that's transforming America right now.
And remember, 90% of U.S. supplies of AT-4 are controlled by a single company.
If I'm right, that means they could single-handedly hold the key to not just surviving… but thriving during this great American reset.
Potentially handing you gains on par with what we saw on rare tech materials Palladium and Platinum… up to 306%… maybe more.
If their stock goes on a run, every $1,000 invested today could easily turn into as much as $4,060.
And if you have a larger amount of money to put to work, you might even make $40,600… $203,000… or even $507,500 on this single stock.
Remember, we haven't seen anything quite like this tech reset before…
Nothing on the scale of a multi-TRILLION dollar boom.
Which is why this opportunity has the potential to grant you even greater wealth…
But only if you act on it now.
That's why I've put together an all-new, in-depth report that reveals everything I've uncovered about this company so you can get in on the ground floor and ride this wave to a potential $507,500 jackpot.
It's called: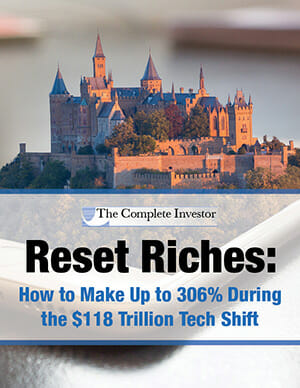 Inside you'll discover…
7 reasons this stock is set to skyrocket through the reset — Potentially turning every $1,000 invested into $4,060, and how you could make as much as $507,500 in profit the coming years…
Why now is the time PERFECT time to buy — And why waiting even a few weeks could COST you tens of thousands of dollars in potential profit…
The full details of the company behind AT-4 — And the critical part they play in the technological reset starting now, including their stock ticker and the timeline for your 306% gain…
The "secret" U.S. headquarters — Where they are pumping out profits at a furious pace…
And a lot more.
This report is valued at $199, but in just a moment, I'll show you how you can get your own copy today for FREE.
Before I do, I want to address an important point…
Obviously, as promising and exciting as the company behind AT-4 is, it's just one of the many companies that will drive the reset forward at a blistering pace.
I expect there to be dozens, perhaps even scores of other opportunities that could make you tens or even hundreds of thousands of dollars in the years ahead.
Which is why I'd like to invite you to join me inside a very special research service, established to capitalize on extraordinary opportunities like this and help ordinary Americans grow richer than they ever thought possible.
It's called The Complete Investor.
The Complete Investor is a cutting-edge research service focused on publishing profitable investing ideas you simply won't find anywhere else.
And it's the ONLY way I plan on communicating with my followers to guide them through the rapid technological and economic changes happening in America today.
Inside each issue we don't just cover the "big picture"…
We're also give you specific investment recommendations that could turn every $1,000 invested into $3,000… $5,000… even $10,000.
And we've got the track record to match.
Since early 2018, I've shown readers of The Complete Investor 32 double and triple-digit trade opportunities totaling an incredible 3,376%.
I'm talking about monster gains like…
448% on Aqua America (WTR)…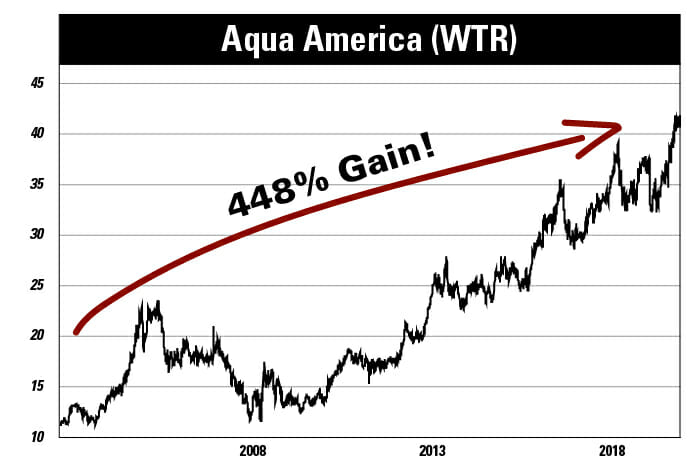 122% on Barrick Gold (GOLD)…
266% on Novartis (NVS)…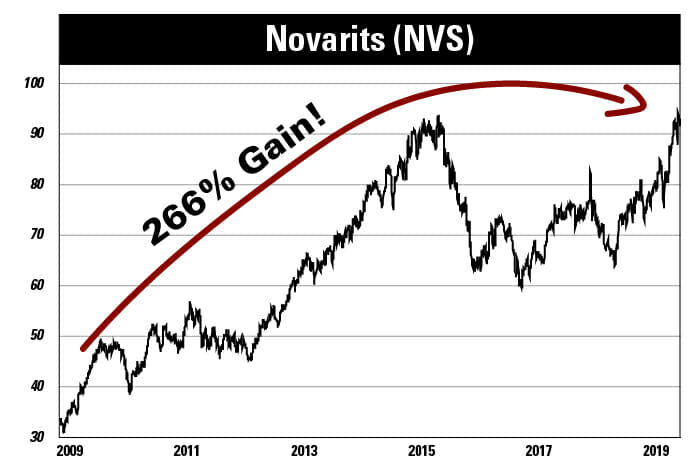 158% on Amazon (AMZN)…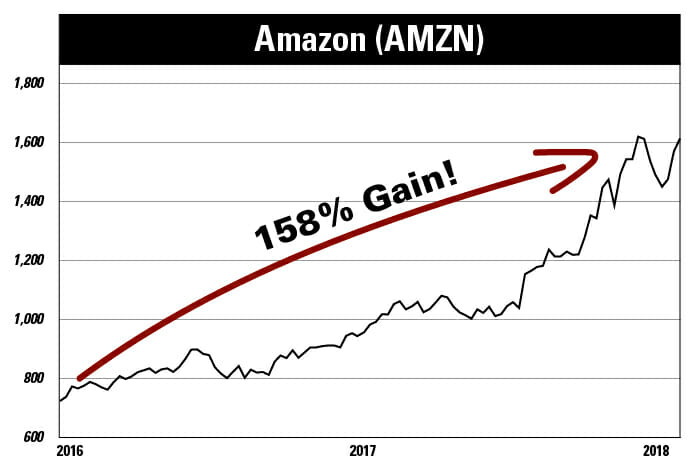 152% on Thermo Fischer Scientific (TMO)…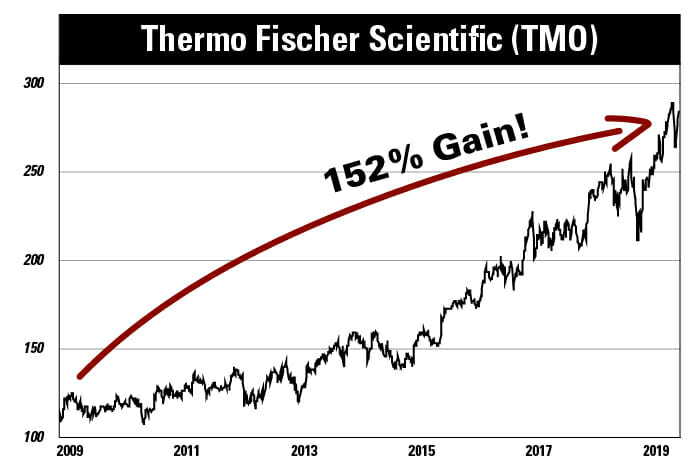 161% on Bioverativ (BIVV)…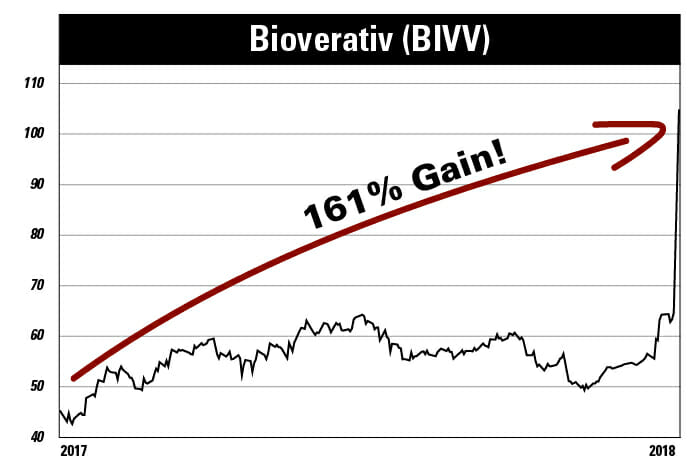 And an astonishing 579% on Raytheon (RTN)…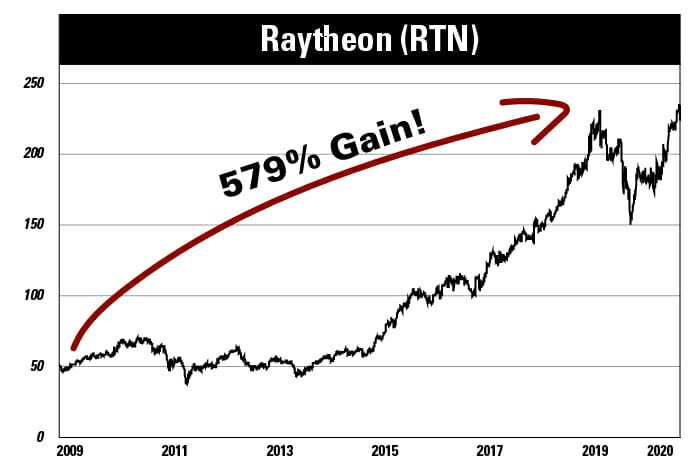 Of course, not all our trades turn out this well…
But if you'd put just $5,000 into each of these stocks when we recommended them, you'd be sitting on $107,901 right now!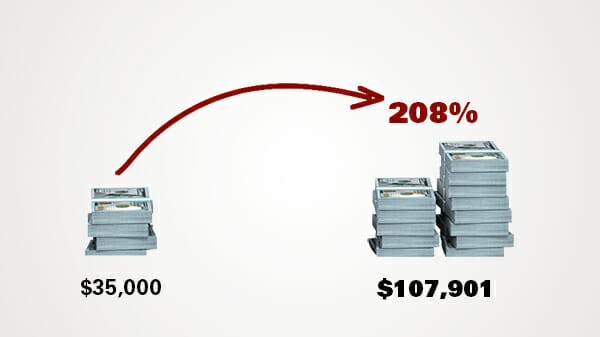 This is why past readers rave about our service, saying things like…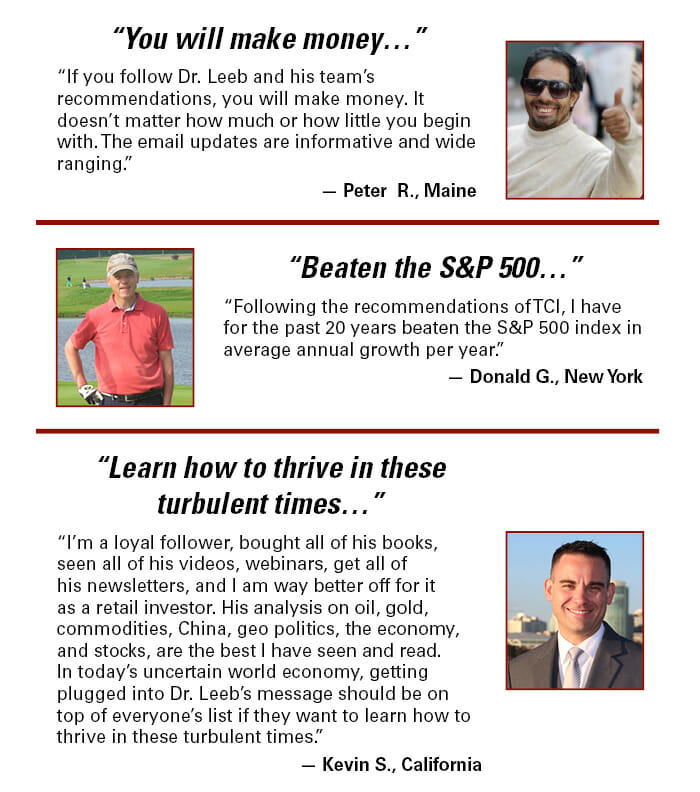 Bottom line: The Complete Investor is also for people who WANT to increase their wealth through clever opportunities you can't find anywhere else.
And there's no reason you can't join today and start benefiting from the research and recommendations published inside each and every month immediately.
All you need to do is start a no-risk trial today.
As soon as you do you'll get…
Including…
12 monthly issues of The Complete Investor — Featuring well-researched opportunities that can add $3,000… $5,000… even $10,000 or more to your nest egg in double time, complete with specific instructions on when to buy and when to sell.
INSTANT access to our model portfolios — Which have readers sitting on gains of 335%… 143%… and 255% right now. And which you can get into fast while the stocks still have massive profit momentum.
Free Weekly Updates — When something important happens in the markets, I won't leave you waiting for weeks to hear about it. Each week, I send an email update to ensure you're on top of any and all late-breaking market developments and company news.
FREE flash alerts — To help you quickly benefit from breaking news that could dramatically boost your wealth…
FREE 24/7 access to our private, secure website — With a searchable archive of past issues and special reports covering dozens of triple-digit opportunities.
VIP Concierge Hotline — As soon as you're on the inside, you'll have access to a special phone number where you can reach my VIP concierge team every weekday during normal business hours. The team is standing by to ensure any questions, concerns, or problems you have as a member are dealt with quickly and thoroughly.
But that's not all…
When you start a no-risk trial to The Complete Investor today, I'll also include two more critical research reports for free. The first is called…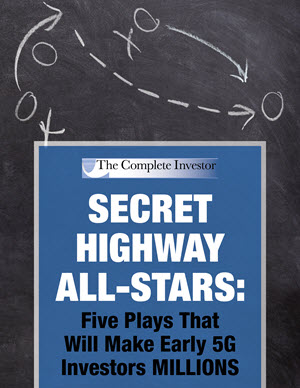 In this report, I introduce you to FIVE incredible tech plays with multi-million dollar potential.
These are business primed for massive growth…
With exposure to one of the most exciting trends in technology right now…
And that can make you the kind of explosive returns you'll need to stay ahead of this technological reset and ensure you stay comfortable, secure, and care-free for decades to come.
The trend I'm talking about is 5G.
The new mobile internet standard that you've probably been hearing about nonstop.
Despite the endless coverage, which may seem overblown, I'm here to tell you…
5G really is a big deal.
It's anticipated to be somewhere between 10 and 100 times faster than the current 4G LTE network.
To put that into context, imagine if we suddenly made air travel 100 times faster than it is now…
It would completely revolutionize global trade, travel, and how we live and work.
You could touch down in Hawaii in minutes… Japan in an hour… and travel around the world and back in a day.
So, in the same way that such a revolution would completely change the world, 5G is revolutionizing the digital world.
And like many of the innovations discussed today, it is essential to the development of other cutting-edge technologies…
Mass networks of self-driving cars will not drive without 5G…
Remote robotic surgery will remain a fantasy without 5G…
And 3D holograms and augmented reality will never reach their true potential without 5G.
It's estimated to add $12.3 trillion to the global economy.
And for this reason, and many more, I believe 5G is a trend that we absolutely want to capitalize on during this tech revolution.
And the sooner, the better!
That's why in this report you'll discover five businesses essential to the 5G rollout in America that you can start making money off right now!
They are sitting on the cusp of the 5G wave…
And even a small investment in one of these five 5G all-stars could potentially add hundreds of thousands of dollars to your retirement nest egg.
Remember — you can download this report for FREE when you start a no-risk trial to The Complete Investor today.
You'll also get a second bonus report I've put together for you, called…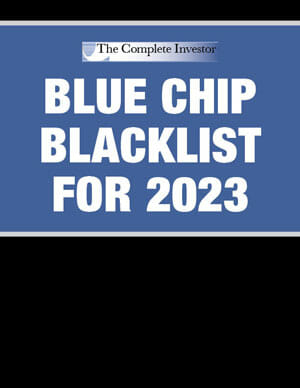 We've already discussed how this technological reset is going to have a dramatic impact on America…
Eradicating the middle class and splitting our population into two classes of society: the poor and the ultra-rich.
But this transformation will not be limited to Main Street Americans.
Something similar will also take place across the stock market. And many businesses — some you may even own shares of — will not survive!
This has already happened to an extent…
Mom and Pop corner stores have been replaced by ultra-modern conveniences stores…
Malls and retail stores have been decimated by online retailers like Amazon and Overstock…
And the taxi industry has been rocked to its core by the introduction of ride services like Lyft and Uber (who also face huge disruption from self-driving vehicles and stiff competition from industry leaders like Tesla, Google, and Baidu).
So much is changing right now…
And your portfolio needs to change with it.
If you hold onto the wrong type of businesses during this reset they could drag your portfolio down and ruin your financial future.
So in this report you'll discover ten businesses to abandon NOW.
These are so called "safe," blue-chip stocks…
Businesses that are known…
And many that are "loved."
But they are not prepared for what is coming, and holding onto just one of these stocks could utterly destroy your wealth.
Yes, these are strong words.
But I mean it — get out of these businesses now or face a reckoning.
You'll get a copy of this critical report for free when you start a no-risk trial to The Complete Investor today.
As I pointed out earlier, if you'd invested just $5,000 into a sample of our past recommendations, you'd now be sitting on close to $107,901.
And if you'd invested a little more, you could have made double, quadruple, even ten times that amount of money.
Naturally, a lot of people would be willing to pay thousands to receive these kinds of recommendations for a full year.
But even though I can logically justify a price tag of $3,000 a year… you won't pay anything close to that to start a no-risk trial today.
You won't even pay half of that…
Because a 12-month subscription to The Complete Investor costs just $199.
With past gains as high as 266%… 448%… and even 579%… I think that's a tremendous deal.
But I'm about to make the decision to start a no-risk trial to my service today even easier.
Because what's happening in America now is so important…
This reset could change our country in ways you can't even imagine… and devastate your finances, if you let it.
That's not something I want to see happen to you… or to anyone.
Unfortunately I can't help everyone… but I can help YOU.
So, if you're one of the first 250 investors to join me in a no-risk trial of The Complete Investor today, you'll be able to lock in a seat at 80% off the normal rate… meaning you won't pay $199…
$149…
Or even $99…
Today you'll gain an entire year's access to The Complete Investor for only $39 — a $160 savings!
When you break it down, a one-year membership costs you less than $0.11 cents a day.
Think about that for a moment…
Just pennies a day for access to top-notch investment research and recommendations compiled by a 30-year veteran analyst…
And delivered instantly to your email inbox like clockwork each and every month.
But, I'm not stopping there…
I want you to be completely satisfied with our service… and we're willing to go the extra mile to prove it. Which is why, in addition to the massive 80% discount you're locking in, you'll also be covered by our…
Take a full 90 days to put your Complete Investor membership through its paces with zero risk.
Review your bonus reports…
Read through the newsletter back issues…
And check out our model portfolio's performance.
If there's anything about The Complete Investor you don't absolutely love, simply place a quick phone call to our Concierge Hotline within 90 days of joining and we'll return 100% of your membership fee… no questions asked.
But I'm so confident in the success of this system — and the potential for massive profits — that we're willing to take things a step further…
Even after the first 90 days have passed, if The Complete Investor's research, recommendations, or returns don't meet your expectations, I've got you covered…
Once again, a phone call is all it takes.
We'll prorate your fee and refund you immediately for any unused months remaining on your membership term.
Plus… if you do ever decide to leave, all the reports, newsletters, alerts, and recommendations you receive during your membership period are yours to keep forever.
Consider them my way of saying, "Thank you for trying us out."
It is truly a no-risk deal that I'm proud to stand by…
And one that I couldn't afford to make if wasn't confident that I could deliver on this promise over and over again.
Now that we've covered all the nitty-gritty details, I'd like to say one final word…
Today, I've presented you with a bold idea: the case for an utter RESET of the American economy.
Something that will split our nation's classes into two distinct groups; the ultra-rich… and the new lower-lower class…
And leave millions out of work, poorer, and more desperate.
It's a first in history…
And something most of us are woefully unprepared for.
And the consequences of not taking action might seem overwhelming.
But the LAST thing you want to have happen right now is to become paralyzed with fear.
Instead, I'm urging you to be bold and take the right steps to prepare (and profit) now, before it's too late.
To discover what you need to know to get on the right side of this technological shift and potentially make a fortune as the chaos plays out.
Don't put it off for "another day" and hope for the best…
Because I'm telling you — that day may NEVER come.
And tomorrow may already be too late.
To claim your free reports and join me inside The Complete Investor today, simply click the button below that says "Get Started Now" and fill out the secure form on the next page.
I look forward to helping you navigate these difficult times and grow much richer, wiser, and happier.
Sincerely,


Dr. Stephen Leeb
Chief Investment Strategist
The Complete Investor
P.S. This vital message is being sent to over 300,000 Americans. However, there are only 250 discounted spots available today. If you believe, like I do, that this great tech reset is something you must immediately prepare for, act now and secure a risk-free trial to The Complete Investor for just $39 today before you miss out.
P.P.S. When you join today, you'll instantly be covered by my double-barrel guarantee. If you change your mind at any time in the first 90 days, simply request a refund and get 100% of your money back. If you change your mind after 90 days, request a refund and get 100% of your remaining subscription balance back. It's as easy as that. Just go here to activate your guarantee and download your free reports now.
Copyright © 2023 Investing Daily, a division of Capitol Information Group, Inc. In order to ensure that you are utilizing the provided information and products appropriately, please review Investing Daily's' terms and conditions and privacy policy pages.