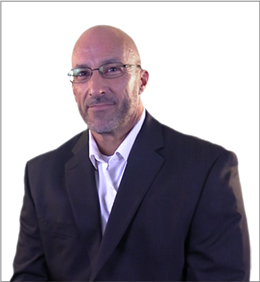 Fellow Investor,
Hi, my name is Jeff Little.
And I'm the Publisher here at Investing Daily.
If there's one thing you can count on for 2021 (and beyond)…
It's that you're going to need the best investment recommendations money can buy…
Because in just a matter of weeks…
On January 20, 2021…
Joseph R. Biden will be sworn in as the 46th president of the United States.
And the changes that follow promise to be tectonic…
After all, Biden has vowed to expand Obamacare, raise the minimum wage, invest in "green energy," and scrap the Trump-era tax cuts.
Transitions of this magnitude leave you with only two options…
Option #1: Ignore the looming changes and do nothing. Hoping and praying that the investments you've made won't get wiped out…
Option #2: Use the massive shifts in policy to your advantage — and grow your wealth at a clip you've only ever dreamed of.
I don't know about you…
But for me personally? There's really only one answer…
I'm going with Option #2.
Because if there's one thing I've learned over the nearly two decades I've been in this business…
It's that changes like the ones we're about to see wipe out those who refuse to accept them…
And create massive wealth-building opportunities for those who have the foresight — and the boldness — to adapt.
If you feel the same…
I will do everything in my power to help you succeed.
And that starts by giving you FREE VIP access to our first-ever Profits Mastermind.
This private all-hands-on-deck event…
Hosted by Investing Daily's Editorial Director, John Persinos…
Will feature our full staff of analysts including Jim Fink, Robert Rapier, Stephen Leeb, Scott Chan, and Jim Pearce.
And during their time together, John will do the type of arm-twisting only an acclaimed investigative journalist of his caliber can get away with…
Getting each of them to divulge…
The hidden profit opportunities that will arise from a Biden presidency
2021's "Must-Own" stocks
Their most contrarian, "shoot-for-the-moon" stock picks which could help you 2x… 5x… or even 10x your money
And so much more…
Giving you a free "ringside seat" to an event less than 1,000 people will ever get to be part of is just the beginning of how I'd like to help you succeed though…
Because I also want to give you something just as incredible…
And even more valuable.
I'm talking about free access to:
Every publication you subscribe to now…
Every profitable investment advisory we currently offer, and…
Every new, cutting-edge service we'll launch in the future…
Or to put it another way…
I'm Offering You and 99 Investors FREE Access to Everything We Do —
For the Rest of Your Life.
I know that sounds hard to believe…
Especially when you consider the full combined value of all our services is $26,867 right now…
And that when I multiply that by the 100 people I want to "give it all away" to…
It clocks in at a staggering $2.68 million.
So, let me explain why I'd do something that on the surface sounds so, well, crazy…
If you're reading this, it's because in the last year, your name has shown up in the top 1% of our subscriber list.
You've invested your time — and money — supporting the research we do here at Investing Daily.
And I'd like to personally thank you for that.
Since you've been following our work for a while now, you've probably seen me from time to time…
Offering to show you a new way to protect — and grow — your wealth.
But I promise you… you've never seen this letter before. Because it's new.
And in it, I'm going to put a deal in front of you that's so potentially lucrative — and stacked so heavily in your favor — I can only let 100 people be a part of it.
And the reason for that is simple.
What you're about to see is the opportunity to play an even more important role in our business…
And change your financial future… forever.
Because when you accept my invitation today, you'll no longer be a regular subscriber to one of our advisories…
You'll officially be a member of the Wealth Society.

The Wealth Society is our top-tier membership level.
It's a made up of a group of investors who want the best of the best.
And are willing to pay thousands of dollars to be a part of it.
There's a reason for that.
When you join the Wealth Society, it automatically entitles you to receive every advisory we publish for free.
That includes all our monthly newsletters, trading services, special reports, and training videos.
It also includes a free VIP pass to every event we hold… (including our first ever Wealth Society online event — The 2021 Profits Mastermind)…
And unlimited — free — access to all the NEW research advisories we launch at Investing Daily, too.
Is it any wonder why people who know about the Wealth Society are constantly asking us to open new slots? And that when we do, they snap them up in a matter of hours?
After all, when you join… you get free access to everything we publish…
Everything we do…
For the rest of your life.
For us, that means we make a little less money in the long run.
But it brings us the stability that comes with a group of investors who've made the ultimate commitment to our business.
And best of all — it allows us to spend less time selling you subscriptions, and more time providing you with the best investment research available to individual investors today.
I'm so convinced a Wealth Society Lifetime Upgrade is the single most important thing you can do to secure your financial future during what promises to be a tumultuous 2021 (and beyond)…
I'm going to let you join for literally pennies on the dollar.
But first things first…
Let me show you everything you'll get when you accept this one-time invitation:

You've probably heard that the market is an economic barometer, not a political one…
That stocks move according to fundamentals…
And that you shouldn't make investment decisions based on your political preferences.
That's all true, of course.
But at the same time, it's naïve to believe things won't change when Joe Biden takes over in January.
Because every time new economic policies are put in place…
Some doors open. And others close.
And when you throw in a global pandemic, loose monetary policy, and the promise of more stimulus payments on the horizon…
It's understandable why you may be unsure about whether your current investments are safe…
Or if there are opportunities to make more money somewhere else.
Which is exactly why we've put together Investing Daily's first ever Profits Mastermind…
To cut through the noise and confusion…
And point you to the most profitable opportunities 2021 (and beyond).
During this private, Wealth Society members-only event…
Acclaimed investigative journalist, and Investing Daily's editorial director, John Persinos will do what he does best…
Get to the heart of the matter — without all the fluff.
Because he'll hold each of our analyst's feet to the fire and get them to reveal their:
Top profit opportunities which could arise from a Biden presidency
"Must-Own" stocks for 2021
Most contrarian, "shoot-for-the-moon" stock pick which could help you 2x… 5x… or even 10x your money
And so much more
We're airing this event on December 18th at 2 p.m. and expect it to last over an hour…
But no matter how long it takes… the bottom line is you'll come away with an armful of moneymaking opportunities for the coming year.
Given the caliber of recommendation you'll get — from what I consider the best team of analysts in the country — we've valued this event at $5,000…
But you won't pay a penny to get in the door as a member of Wealth Society..
You'll also get unlimited access to…

Double your money in a year and they'll call you a genius.
Double your money in a WEEK?
On a stock that actually went DOWN?
They'll call you a liar… yet that's precisely what Jim Pearce did, using this dead-simple trading move.
But here's the beauty of the strategy Jim uses…
In the last few months alone…
This type of trade has been on a white-hot win streak…
Nailing profits like:
Chipotle (CMG) — 9,554% in 4 days
Chevron (CVX) — 11,236% in 14 days
And even…
Intel (INTC) — 47,900% in 9 days
That's right. In the heart of a historic bull market recovery…
This strategy of profiting from falling stocks still works.
And as you can see…
It works pretty damn well!
I mean think about that for a second…
During a 21-day period this year, when most investors were sweating bullets…
Our research shows you could've turned every $500 into $111,285.55…
From just three opportunities alone.
Better still, even raw beginners could've picked up HEFTY cash from these falling stocks…
And not in 6 months either…
But in a matter of just a few weeks.
In today's Wild West of online financial "advice," it's not just hard to find unique profit opportunities that actually pay out like this…
It's virtually impossible…
Unless you follow Jim Pearce's lead.
When you secure your Wealth Society lifetime upgrade today, you'll get his "falling stock" profit opportunities free, for life.
You'll also get…

Jim Fink has discovered a set of options strategies that allow you to collect thousands of dollars several times a month…
And do it in a way that's safer than trading stocks.
I promise you, that's not an exaggeration. Or wishful thinking.
Over the past decade, Warren Buffett has made over $4.9 billion trading options the same way Jim does.
Each week he sends all the lucrative, step-by-step details out to subscribers of his Options for Income advisory.
And from just nine minutes of their time (or less), here are the gains they could have banked in just a single year: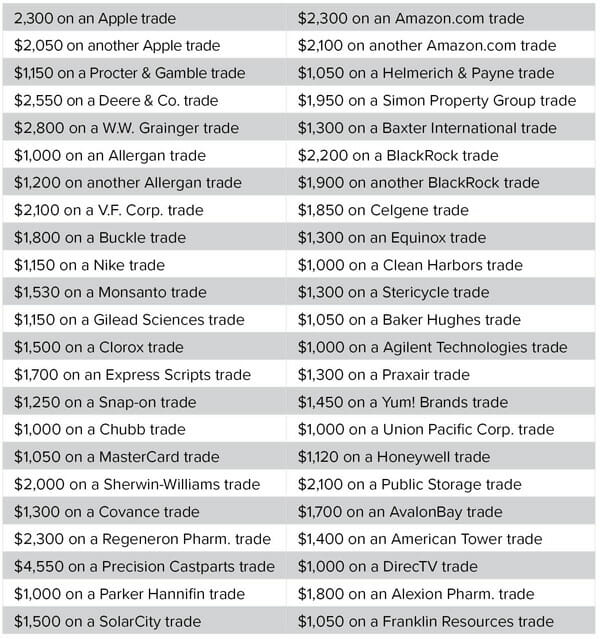 By simply trading 10 contracts on each of the companies you see here, you would have collected a stunning $67,548.70 — or an average of $185.06 a day!
Readers who aren't Wealth Society members paid up to $3,000 a year to belong to Options for Income.
And based on notes like the ones below, I'm sure they're more than glad they did.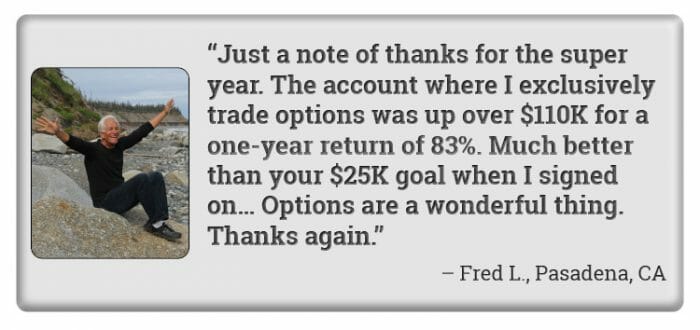 You'll receive the same Options for Income plays that lead to letters like those above at no additional cost when you take me up this one-time upgrade offer today.
You'll also get…

You'll also get immediate access to Personal Finance, one of America's oldest and most successful research advisories.
If you're not familiar with Personal Finance, this 46-year-old flagship newsletter is read by tens of thousands of wealthy readers each month.
That's because its entire focus is on safe, highly profitable investments.
Every recommendation you'll find in Personal Finance comes from a team of successful investors with decades of experience in stocks, bonds, commodities, and currencies.
Our team of analysts aren't desk jockeys who earn a living by investing other people's money. They've created their own wealth.
Like Personal Finance's Chief Investment Strategist, Jim Pearce.
In addition to starting his own private investment banking firm, Jim has over two decades of hard-core Wall Street experience that include stints at a number of private investment partnerships.
That's the kind of inside knowledge that pays off for our readers.
In fact, over nearly a decade and a half — a period which included catastrophes like the 9/11 attacks and the market crash of 2008 — the Personal Finance portfolio racked up a total return nearly three times better than the S&P 500.
Which means $100,000 invested in our portfolio would have grown to $281,000 almost 15 years later.
And it comes from gains like these…
3,258% in energy
240% in retail
319% in financials
176% in utilities
223% in consumer electronics
267% in industrials
90% in health care
Think about that for a second.
Some subscribers had the opportunity to earn $103,000 MORE than folks who invested in the broader market. Just from reading Personal Finance and following our easy-to-understand advice.
And here's what they're saying about their experience…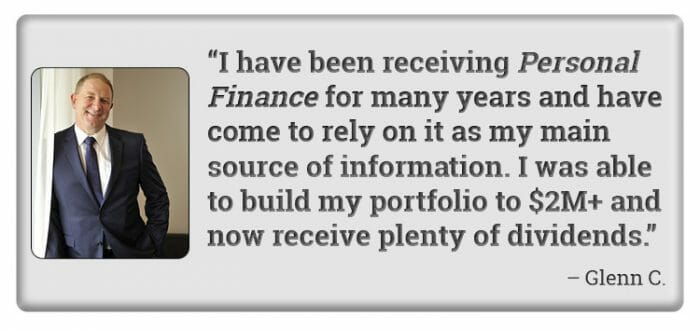 Personal Finance costs $99 a year. But as a Wealth Society member, you'll get it free of charge.
You'll also get access to Velocity Trader…

If you've ever wished there was a way to make massive amounts of money in stunningly short amounts of time, then you'll absolutely love Jim Fink's explosive options advisory, Velocity Trader.
Because he's figured out a way to take regular stock movements of 8%, 17%, or 34% and MULTIPLY them into staggering profits of 100%, 300%, and even 800%.
Sometimes even more.
Better still, his scientific system turns these profitable trades around in 60 days or less.
Every week, Jim sends out two sentences of instructions to his subscribers.
And by simply following them in their online accounts, or reading them word for word to their broker, they've had the chance to take part in over 416 winners and bank gains of 20,747%. In just over four years! Including…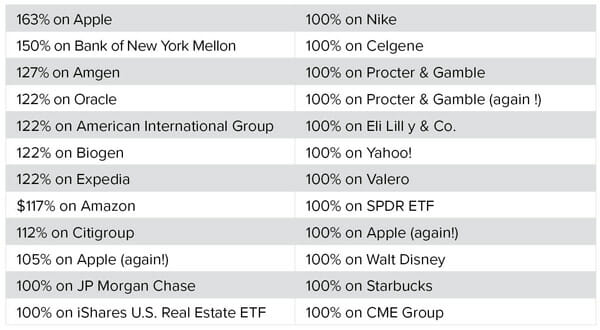 A small $1,000 stake in each of the winning trades Jim issued above would be worth a cool $50,620 today…
And a $5,000 bet on each would be worth $253,100.
And if some of those winners were rolled into the next trade?
Well, it's quite possible there are a few newly minted Velocity Trader millionaires out there right now.
Profits of that magnitude have delighted Jim's subscribers.
Like Nick A. who wrote in to say…

Albert L. sent us a note saying he loves Jim's system because it's…

And I'm sure Mark M. would agree. Because he recently told us…

It's not just the winners that make subscribers happy, though.
We're fully aware that every investor comes to us with a different level of investing experience.
And no matter what yours may be — questions come up from time to time.
That's why we give you unprecedented direct access to ALL our experts… including Jim Fink.
Here's how Nick feels about the attention he gets from Jim…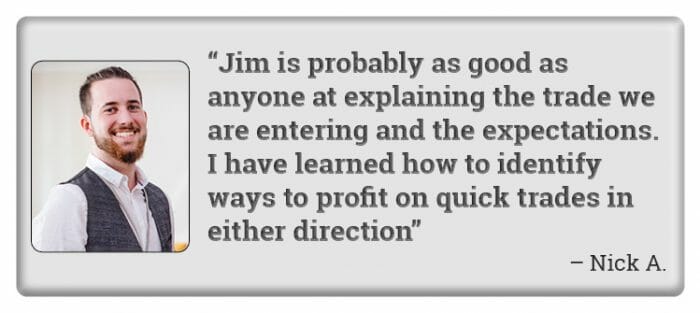 Arnold S. from Fremont, California agrees. He says Jim has…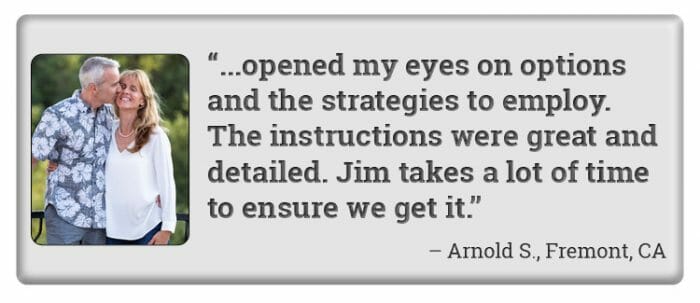 And Mary R. from Austin, Texas says:

That's high praise for any analyst. But when you consider it comes from one who's had a win streak where he's shown subscribers gains of over 18,186% without a single loss…
It's no wonder people gladly put their name on a waiting list to get access to his trades.
You can move to the front of the line and start getting them delivered to your inbox right away.
But only if you take me up on my offer to secure a lifetime upgrade to the Wealth Society today.
Before I go any further, I'd like to take a second to point out exactly how much you'll get as a member of this elite group.
The subscription fees alone for each of the services I've shown you so far add up to $11,099.
Which simply means if you signed up for each of them individually, you'd have to pay over $11,000.
And that's just for a single year.
Plus, it doesn't include access to the Wealth Society's Members-Only 2021 Profits Mastermind, valued at $5,000.
The good news is all these services and benefits are automatically included in your Wealth Society upgrade.
Better still, that's just four of the research advisories we publish.
Our roster includes five more.
And when you upgrade today, you'll get access to all of them, free of charge.
For life.
It's critical that you understand just how valuable this membership will be to your financial future before you make a decision.
So let's take a minute to walk through what else you'll get…

Every serious investor needs to have a reliable source of "no B.S., tell-it-like-it-is" investment advice.
And that's exactly what you'll get from Dr. Stephen Leeb in his award-winning publication.
In a world chock full of terrorist threats… cybersecurity attacks… political shenanigans… and angry people protesting who knows what…
Dr. Leeb is a throwback to the days when experts told it like it was… even when the truth wasn't pretty.
You won't get sugarcoated investment advice when you read The Complete Investor.
There are no waffling words, hedging, or broker double-speak.
Instead, every time you read an issue, you'll get straightforward, actionable strategies which will help you invest in the smartest, most profitable opportunities out there.
And you'll get facts — lots of facts — to back up each and every recommendation.
There's no fake news here!
Because we know you can handle the truth.
And Dr. Leeb wouldn't have it any other way.
That's why the five books he's written (soon to be six) have hit bestseller status.
It's why he's a regular guest on Fox News…
And it's also why The Wall Street Journal, USA Today, Forbes, and Business Week regularly seek out his opinion on financial matters.
He tells it like it is.
And he's usually right.
You don't need to look any further than his top 5 core holdings for proof.

A $5,000 stake in each of these five trades would have you sitting on gains of $85,402.
And it's the type of performance that's led to notes like these…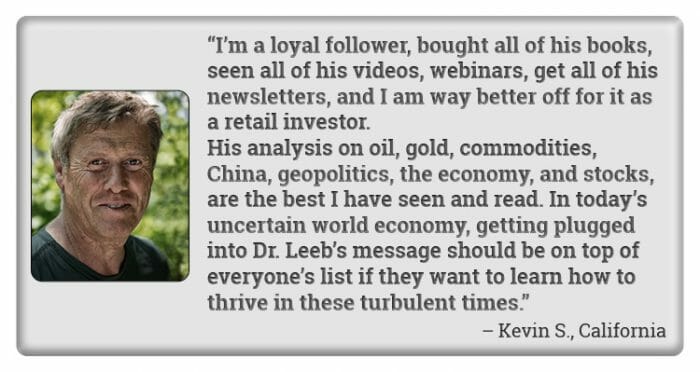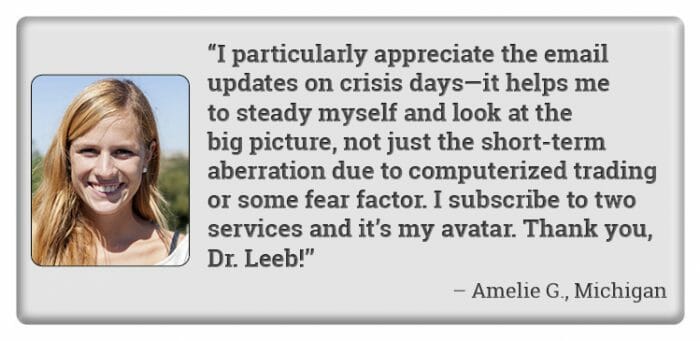 Would you like to have access to the same peace of mind and moneymaking recommendations that Peter, Kevin, and Amelie are enjoying…
Free for the rest of your life?
The good news is you can when you upgrade to Wealth Society today.
You'll also get access to Jim Fink's Inner Circle…

I know it may sound incredible…
But Jim Fink runs yet ANOTHER absolute game-changer.
A trading system he calls Paragon… the same one that allowed him to walk away from his Wall Street firm with a personal fortune of over $5,000,000.
Jim has already shown thousands of Options for Income and Velocity Trader readers — everyday people just like you — how to multiply stock moves as small as 1% into gains like the ones below.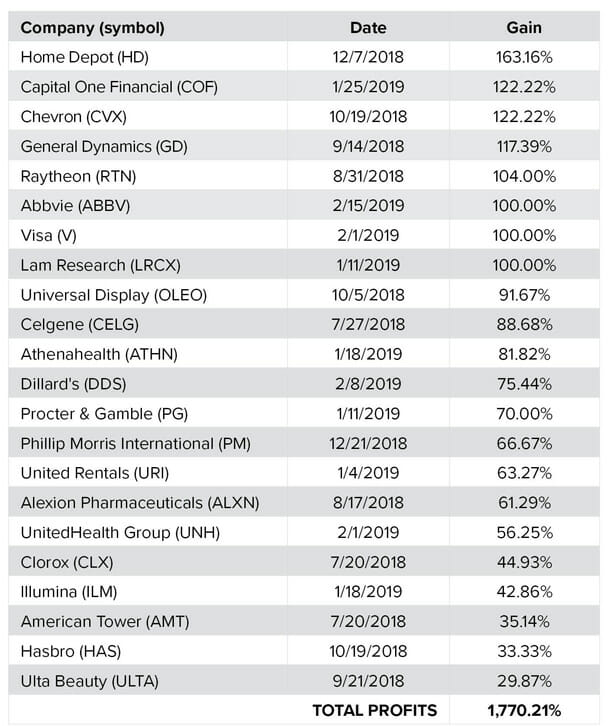 And Jim's Paragon system is a four-pronged profit machine that allows you to press "fast forward" on you moneymaking efforts and rake in winners that helps you pile up even more cash like…
$8,616 on BABA
$8,334 on DJX
$8,065 on SPXW
$7,554 on VZ
$7,500 on BIIB
$7,264 on RUT
Bottom line: It's amazing.
With access to just these six trades, you could be sitting on $47,333 right now.
Look, I understand if the idea of making that kind of money seems outlandish.
Rich Franklin felt that way too. Until he started following Jim's lead.
But now that he's sitting on $106,000… he's a believer.

Jeff Truman from St. Petersburg, Florida told us he raked in over six figures, too.

Dan Godfrey says he made $28,000 in a single month. And more than $200,000 in total.

And Paul from Framingham, Massachusetts let us know he's not worried one bit about running out of retirement cash now that he has access to Jim's work.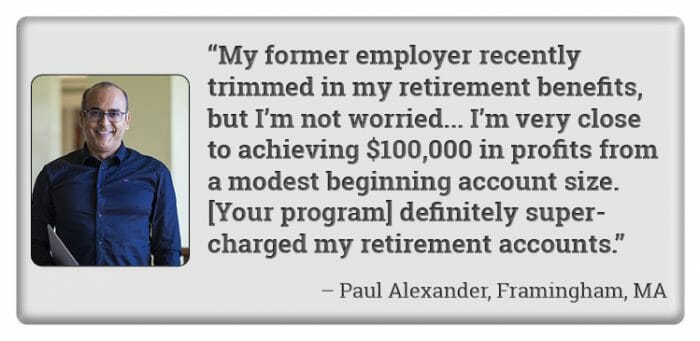 We typically charge $2,995 for access to Jim's Inner Circle recommendations.
But you'll get them free for life when you secure your Wealth Society upgrade today.
I hope by now it's obvious that joining this elite investing group will radically alter your financial future for the better.
I also hope it's clear how the value of everything you'll get is growing by leaps and bounds.
In fact, the six services I've shown you so far (and the 2021 Profits Mastermind, which isn't available at any price) are worth a staggering $19,223.
But you'll get access to these benefits, free for life, when you accept our Wealth Society lifetime upgrade.
When you do, you'll also get Radical Wealth Alliance at no additional charge.

In this unique advisory, the entire Investing Daily team will target small company stocks with the potential to soar 1,000% or more.
Stocks like these have shown savvy investors real returns of 2,167%… 3,958%… 1,615%… 1,455%… 1,636%… and even 4,532%.
The breakthrough systems we use to pinpoint small companies on the cusp of making huge share price leaps in a short amount of time.
Companies like…
Kemet Corp. which soared 1,988%… in less than two years.
Gravity Company which rocketed 1,644%… in about 15 months.
Heska Corporation which surged 1,615%… most of the increase occurring in a year.
Straight Path Communications which soared 4,532%… the majority of those gains happening in less than 6 months.
And Pier 1 Imports, which went from a rock-bottom 11-cents a share all the way to $25.20. That's a mind-blowing increase of 22,809%!
Each month, we'll target a new profit opportunity.
It might be…
A hot play on a natural resource stock about to strike pay dirt…
An under-the-radar tech firm on the cusp of skyrocketing…
A small biotech just days away from releasing a breakthrough drug…
Or even a veteran company on the verge of making a ten-fold rebound.
Rest assured, whatever the opportunity happens to be — you'll know it's been thoroughly vetted by Investing Daily's team of experts…
And that it will have potential to help you quickly make up to 1,000%.
You're just minutes away from receiving everything you need to stake your claim to some of the most lucrative opportunities on the planet.
Before I show you how, let me tell you about…

Amazingly enough, at 31 years old, Utility Forecaster is only our second-oldest publication.
Personal Finance takes that honor, of course.
But like its sister publication, there's a reason Utility Forecaster has survived so long.
And that's because our subscribers demand we keep it around.
It's not hard to understand why when you see its track record.
If you had invested a mere $5,000 into each of the picks you see below (I've censored their names to be fair to our paying subscribers)…
D R (NYSE: D__) Total Return: 2,595%
E_______ C_ (NYSE: E__) Total Return: 1,817%
M_______ R________ (NYSE: M__) Total Return: 1,756%
V_____ C_______ (NYSE: V__) Total Return: 934%
C______ E__________ (NYSE: C__) Total Return: 932%
A______ W______ W__ (NYSE: A__)Total Return: 830%
A______ E_______ (NYSE: A__) Total Return: 744%
N_________ E_______ (NYSE: N__) Total Return: 319%
You'd be sitting on a staggering $496,350 profit.
I want to be upfront with you. When you see the portfolio for the first time, you'll definitely notice these gains didn't come overnight.
And to that, I say, "Who cares!"
Safely turning $5,000 in each of these positions into a $496,350 profit — no matter how long it takes — is an impossible feat for most investors.
But utilities make it happen for one key reason: There's no substitute for them.
Or for Utility Forecaster. Because it's the only newsletter I know of that can say it's covered them for three decades.
Subscribers agree. Over the years, they've stuffed our mailbox with letters like these:




If you're already a Utility Forecaster subscriber (or a subscriber to any of the publications I'm showing you now), don't worry.
I've come up with a special way to reward you for your loyalty.
I'll give you the full details on how you can cash in on that "good will" in just a second.
Before I do, let me show you yet another Wealth Society benefit, Real World Investing.

If you're even remotely interested in discovering how to turn even small investments in the world's most critical resources and scarce commodities into a bonanza of wealth…
Then you'll love Real World Investing, which is headed up by Dr. Stephen Leeb.
Because he'll show you how to grow rich by grabbing quick profits from small increases in these fast-moving, highly lucrative markets.
Take gold for example.
In one 6-month period, the price of gold moved up a respectable 9.7%.
But during the same time period, some of the holdings in Dr. Leeb's gold portfolio skyrocketed.
Take a look: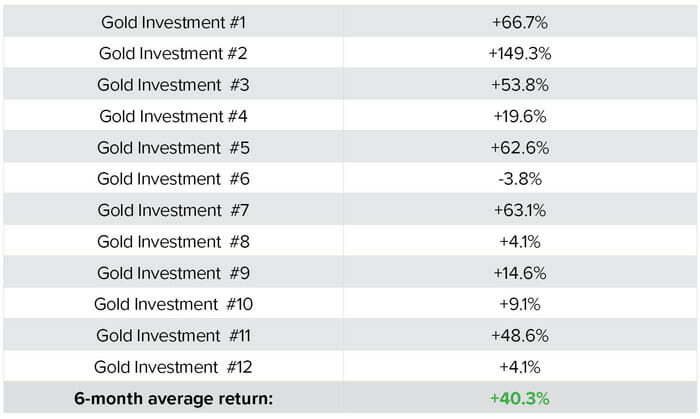 We're talking about gains made in an array of gold investments — gold mining stocks, junior miners, gold ETFs, and gold royalty stocks.
And they came from just a small move in the underlying price of gold.
Imagine the profits you could make if gold hits $5,000… $10,000… $15,000… or $20,000 an ounce.
Don't think it will ever get that high? Maybe not.
But then again, investors frequently flock to the safe haven of gold when risk is high and the markets tank.
And we all know how quickly the markets can plummet in the blink of an eye.
So why not make huge gains on small moves in the gold market today…
And even more astronomical gains if gold really shoots to the moon.
Real World Investing covers far more than just precious metals like gold, though…
Because we also give you smart ways to invest in oil, renewable energy, industrial metals, and even cybersecurity.
Bottom line: We focus on what's going on today in the real world. And then we give you investment advice that allows you to safeguard your financial well-being…
And prosper.
New subscribers have to pay $2,495 a year to get access to our Real World Investing recommendations.
But you'll get access to them free for life when you accept my invitation to upgrade to the Wealth Society today.
And like every other opportunity you've seen today — it won't cost you another nickel. Ever.
Let's quickly recap everything you'll get when you upgrade to the Wealth Society today: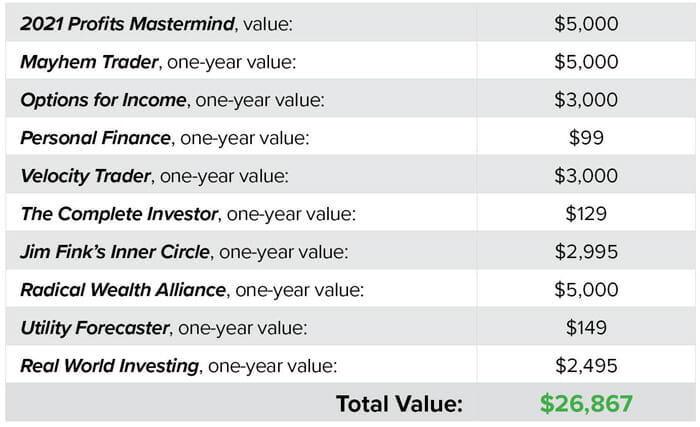 As you can see, it's nine powerful services — and the Members-Only 2021 Profits Mastermind — that will deliver an incredible number of moneymaking opportunities.
And their total value comes to $26,867!
All you need to do to get access to them right now is simply accept this one-time upgrade invitation.
The minute you say "yes," we'll rush you the password that will unlock your private Wealth Society website.
Inside you'll find an easy-to-navigate collection of every advisory we publish.
Including access to our vast library of special reports and powerful training videos.
And you'll never have to worry about being overwhelmed by too much information via email either.
Because all the critical information you need will be passed along in our private briefing called Wealth Society Confidential.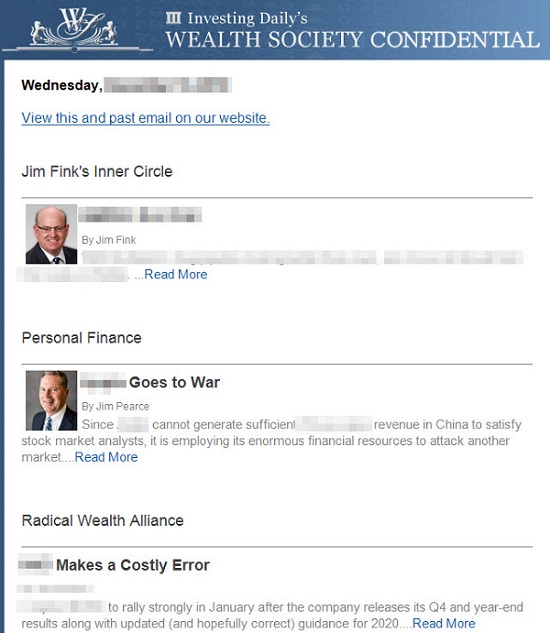 Inside each daily issue, you'll find links to every article published by our analysts that day.
And to guarantee you never miss a new profit opportunity…
Or a chance to take some gains off the table…
All our trade alerts are sent as separate emails so they stand out from the crowd.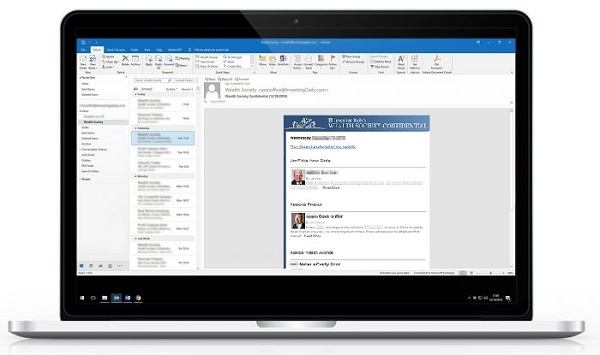 Act Now — Only 100 Slots Available
I'm sure by now it's clear how INVALUABLE this much profit-producing research will be to your future.
It could quite literally change your financial trajectory for the rest of your life.
In the past, every time we've opened membership slots in the Wealth Society, they filled in a matter of hours.
Sometimes even less.
That's because existing subscribers to our services are more than happy to use some of their profits to get access to even MORE lucrative advice.
I don't expect today to be any different.
Especially when you know the slots we have opened only cost $5,900…
For a LIFETIME upgrade.
Think about that for a moment.
When you sign up today, the value of what you'll get in the coming year is $26,867…
The five-year value of our current line-up including a new Members-Only Mastermind every year — will total $134,335…
In ten years it will be worth $268,670…
And that in order to maintain your access each year, you'll only have to pay a small $299 annual fee to cover administrative costs.
When you take all that into account…
And when you consider we're committed to bringing you even more lucrative opportunities through new product launches like Mayhem Trader (which will only increase the value what you're getting) …
I don't think it's hard to understand why $5,900 is just a drop in the bucket for a lifetime of profit opportunities.
Especially when you consider taking advantage of even a small fraction of the advice you'll get in the first month should more than pay back your investment in the Wealth Society.
And if you're still not sure, here's one more thing for you to consider.
I'm so committed to filling all 100 slots…
When you secure a lifetime upgrade to the Wealth Society today, I'm also going to cover you with our iron clad double-barreled protection plan…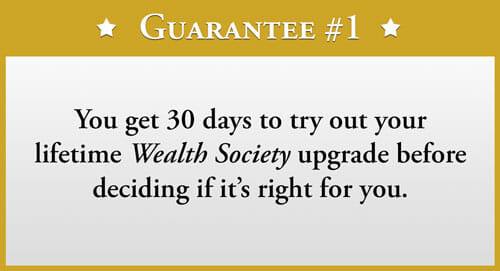 The first level of protection is our 30-day trial period.
You'll get access to everything you've seen today, starting immediately.
Check out everything a private membership of this caliber has to offer.
Be sure to discover the profit potential that's waiting for you in each of our 9 powerful research advisories and our Members-Only 2021 Profits Mastermind…
Dive in and enjoy yourself.
If at any time during this 30-day window you don't believe that a Wealth Society membership is right for you, simply let any one of our concierges know.
They will promptly refund every dollar you paid and reactivate your original subscriptions with us.
Your protection doesn't end when the 30 days are over either.
I'm so committed to helping you succeed that I'm making you a second guarantee, too.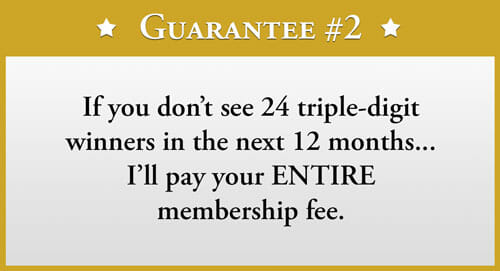 Because I'm putting myself on the hook for the full price of your upgrade fee today.
Throughout this invitation, I've shown you more than 60 examples of recommendations that doubled, tripled, or quadrupled our subscribers' money…
And some of them did even better than that.
In spite of all those winners… I'm also aware you still may have doubts about how much money you can make.
So I'm going to do something I don't normally do. I'm going make you an outrageous promise.
Here's how it works.
If, in the course of the next twelve months, we don't give you the opportunity to bank 24 triple-digit winners — just let us know and we'll refund everything you've paid today.
Let me be clear about that.
If you "only" see 23 triple-digit winners — and put $1,000 into each one — you'll be sitting on a staggering $23,000 in profits before commissions.
But that's still not good enough for me. Because 23 is one less than 24.
And a promise is a promise.
So just give us a call to let us know, and I'll cover your Wealth Society upgrade fee.
Let's face it, if I wasn't 100% positive my analysts could deliver on my promise…
I would never shout it from the rooftops.
I couldn't afford to!
Because 100 open slots at $5,900 would cost me a staggering $590,000…
My team's top priority is — and always will be — to deliver you world-class investing opportunities.
And I guarantee we'll do that.
That's why claiming either of my guarantees is as simple as calling (or emailing) our Wealth Society concierge team. No questions asked. No hassles.
To sum it up — when you upgrade to the Wealth Society now, you'll get $26,867 worth of financial research for free (based on our current line-up)…
Not just for one year.
But every year. For the rest of your life.
And you'll only pay a ONE-TIME fee (plus a small annual maintenance fee starting on your one-year anniversary).
We can only accept 100 people today.
It won't take long to fill those slots.
To lock yours in…
Simply click the button below to go the membership form…
Or, if you want to secure your upgrade with a live person…
Please give us a call at (800) 858-9992 during regular business hours.
No matter how you reserve your spot though, it's critical you do it now.
When the 100th spot gets snapped up… the doors to this special membership level will slam shut. And I can't say for sure if — or when — we'll ever open them again.
There's no reason to get locked out.
Make your move now.
To your investing success,
Jeff Little
Publisher
Investing Daily
P.S. Remember, when you join you're covered by two iron-clad guarantees.
Guarantee #1 gives you 30 full days to try out everything the Wealth Society has to offer. If at any time during this 30-day window you don't believe that the Wealth Society membership is right for you, simply let any one of our concierges know, and they will promptly refund every dollar you paid.
Guarantee #2 puts me on the hook for your entire membership fee.
If we don't give you the opportunity to take part in 24 triple-digit winners in the next year — just say the word and I'll cover your entire membership fee.
Copyright © 2020 Investing Daily, a division of Capitol Information Group, Inc. In order to ensure that you are utilizing the provided information and products appropriately, please review Investing Daily's' terms and conditions and privacy policy pages.